Greatest hits: the best of Epiphora
Some of my best posts and reviews, organized for your viewing pleasure.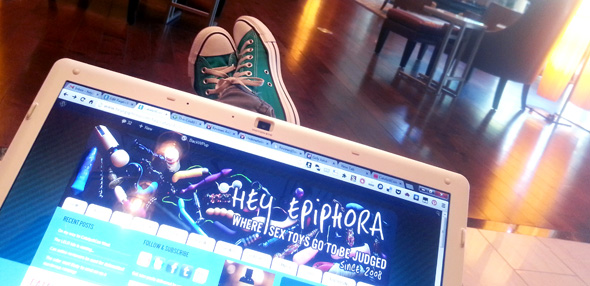 My favorite sex toys of all time
I've compiled these on a different page: Epiphora's all-time favorite sex toys.
Best and worst yearly lists
My best reviews
An incomplete list, probably, because I'm terrible at judging which of my reviews are the funniest.
The evolution of my toybox (newest to oldest)
See more in category "Toybox Reports."
The life of a sex toy reviewer
See more in category "True Life: I'm a Sex Toy Reviewer."
Rants & exposés
Sexual breakthroughs
See more in category "Anyway, How's Your Sex Life?"
Sex blogging tips
Warning: you might cry
See more in category "Break Out the Tissues."