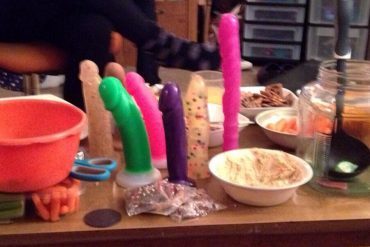 ...this… https://twitter.
com
/bedheadtweeting/status/416791431722721280 …we make sure to tweet about it. There is lots and lots of tweeting, photo-taking, and phone-gazing, and nobody ever scolds anyone else for not "living in the moment." Because that is how we live in the moment. In our own strange little bubble of sex blogger normal. https://twitter.
com
/aeriesroom/status/416798274964574211...