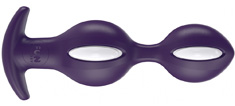 I have to restrain myself from getting too excited about this, but Fun Factory is releasing a butt plug that behaves like a pair of kegel balls. They're called the B Balls, um, of course.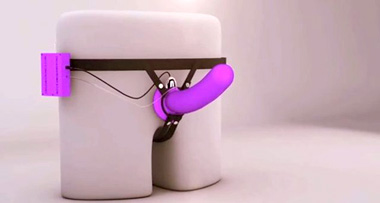 The latest crowdfunding campaign is for the Ambrosia Vibe, a strap-on dildo that vibrates when touched. The vibration correlates to the amount of pressure applied to the dildo. Sounds great, except when you realize the vibrator is a shitty egg vibe attached to a battery pack. I gave up on an abundance of wires and straps long ago.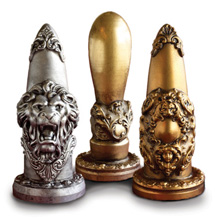 Eros & Isis, a company that makes silicone dildos that look more like silver and gold statues, lives again! I got one of their dildos back in 2010, then they dropped off the face of the planet.
If you live in California and have been approved for medical marijuana treatment, you can now get your vulva high with this THC-infused coconut oil. Also, I hope you're loaded because it costs $88 for a single ounce spray bottle.
Apparently the Tenga Eggs were just too bulky, so Tenga is now making "pocket-sized masturbation sleeves." As long as they're better than That Other Thing that fits in a pocket…
Fleshlight has created the PhoneStrap to hold your electronic device while you jack off, or, as they say, so you can "video chat with your partner from a more suggestive angle."