"Someone I would trust with the safety and happiness of my genitals any day."

"The Samantha Bee of our nether regions."
HEY. I'm Epiphora. This is my sex toy review blog. Other people are culinary experts or music aficionados; I've made it my life's work to masturbate with as many sex toys as possible. My clit is grizzled. My vagina is discerning. My butt has seen some things.
I mostly write sex toy reviews (and give away my favorites), but I also muse about the latest and greatest and worst fails of the adult industry, chronicle my porn-filled jack-off sessions, give behind-the-scenes peeks into my life as a sex toy reviewer, answer reader questions, publish an annual best/worst list, write the occasional guide, and tweet like a fiend.
I've been reviewing sex toys for over 15 years. I now own over 700, according to my spreadsheet. I store them in an army of plastic drawers in my majestic closet because they outgrew their previous locales. Sex toys have been instrumental in my sex life, having taught me how to enjoy penetration as well as where my G-spot is and how to squirt. Also, my clit is a lefty and the space between my vagina and clit measures 2″. In case you were wondering.
I'm brutally honest, snarky, a bit jaded, and don't believe in sugar-coating anything except my coffee. I will without hesitation point out when a sex toy is completely worthless and a waste of orgasms — or when sex toy companies are liars, misogynists, racists, full of shit, body-shaming, or sex-negative. But when I love something, I will walk across hot coals to tell you all about it.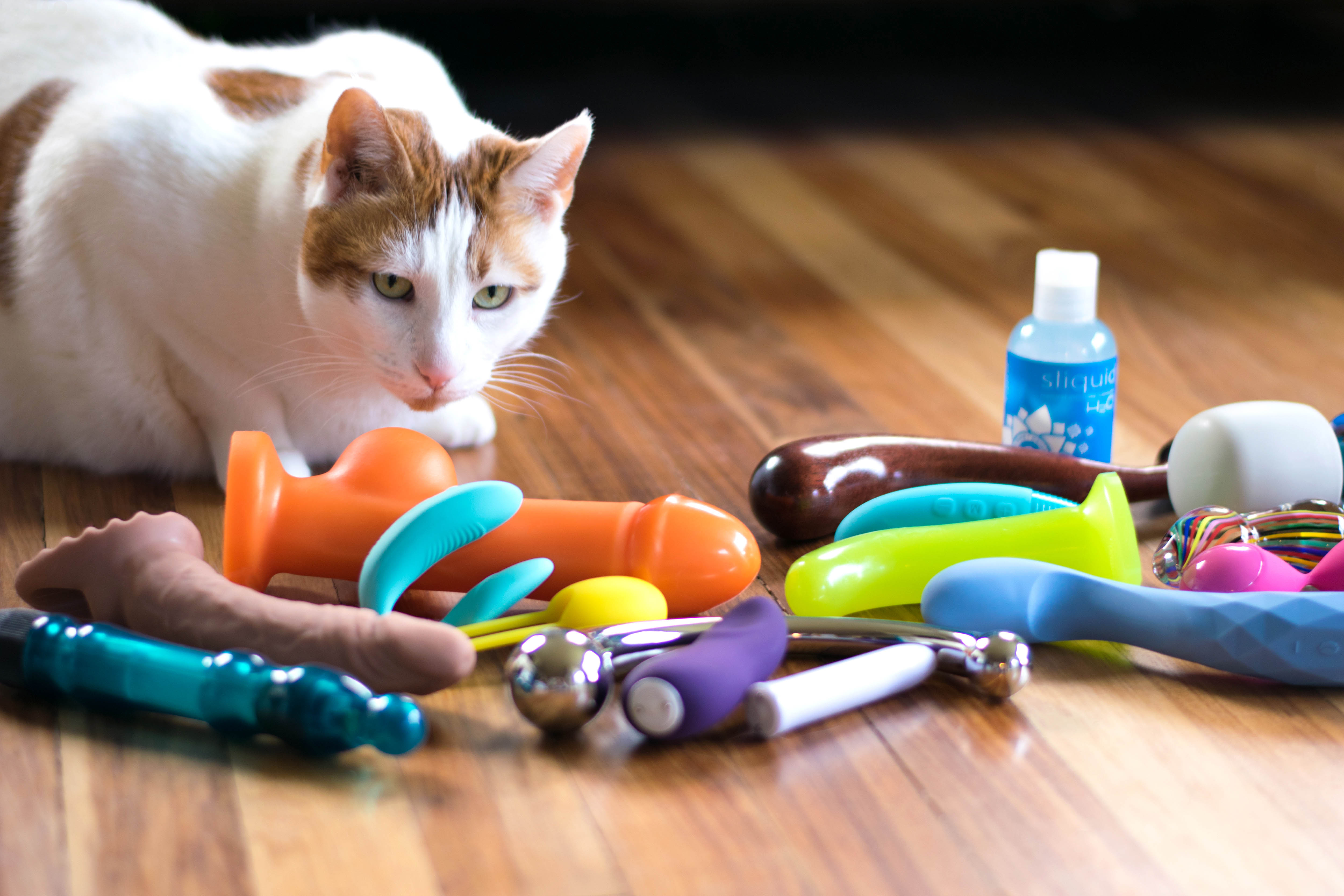 I'm a queer, cat-loving, pink-hating feminist. This blog is my job, although I also work at a local sex toy boutique and spend the rest of my time engrossed by serial killer documentaries and Tegan & Sara banter videos.
As you might suspect, my vulva has been put through its paces, and it has become a discerning beast, but the worst things I've subjected it to would be the spiky dildo of death, the Split Dildo (YEP), the toy that gave me the worst orgasm of my life, a vibrator that embarrassed me, a worthless phone app, the vibe that made me feel like I'd pooped my pants, the one that put me in a gorilla stance, and the one that shocked me — literally. I often wonder, "did humans even test this?"
The sex toy industry is unregulated, so there are many toxic toys out there. I used to be a lot less aware of this, but now I make a point of only reviewing body-safe toys, usually at a higher price point, because YOUR GENITALS DESERVE THE BEST and rechargeable toys are the shit. I also fight against sex toy misconceptions, like that vibrators are addictive or can numb you permanently.
Being a professional masturbator has some definite downsides, but it has its perks too… like that one time a stranger gifted me a $1,300 sex machine.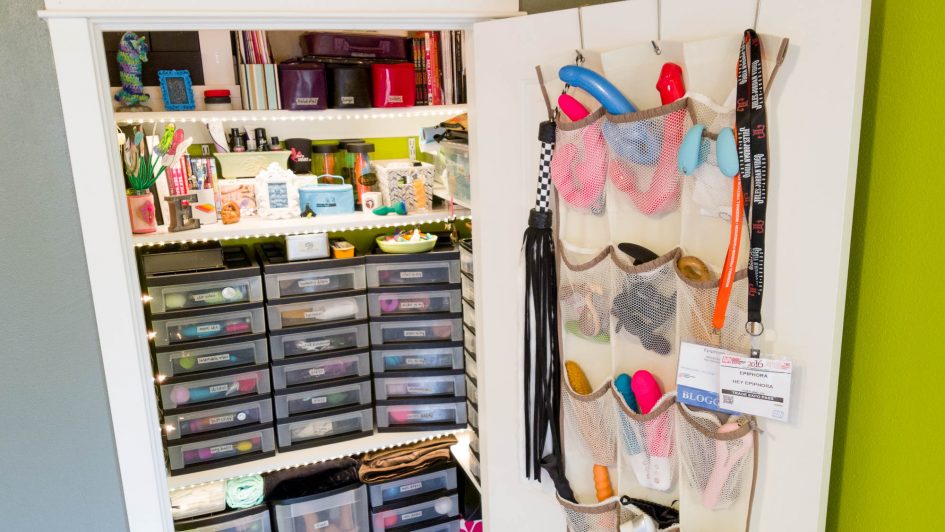 My most popular posts include my review of the Pure Wand, my impassioned take on squirting, my review of the LELO Mona 2, my review of the Eroscillator, my horror at homemade dildo videos (because, to my despair, people are constantly Googling "how to make a homemade dildo"), and my review of the LELO Ella, which helped me squirt for the first time. A lot of people come to my site looking for "pussy painting," awkwardly enough.
My most controversial reviews (by which I mean, A Man™ somewhere got mad about them) have been the Revel Body, Treeze Wave, and Split Dildo. I am not swayed by spurious legal threats and so I've enjoyed taking down flawed scientific studies and media reporting, unethical sex toy companies, pompous "authors," mansplainers, and even random people who write articles about vibrators yet know nothing about vibrators.
If I could only take 3 sex toys to a deserted island, first I'd roll my eyes at you for asking me such a question… I have a nice arsenal of favorites that represent a variety of sensations. BUT IF YOU INSIST, not counting lube, I guess the Magic Wand Rechargeable, Pure Wand, and something made of VixSkin. MAYBE. I'd cry leaving behind my Eroscillator, Seduction, Stronic G, and Crystal Delights toys, though.
Now what?
Jump into some posts
A sampling of my finest reviews
The life of a sex toy reviewer
Rants & exposés