I interrupt your regularly-scheduled happiness to bring you perhaps the most innocuously-named stuff of nightmares ever to exist. It is called the Masturbating Glove.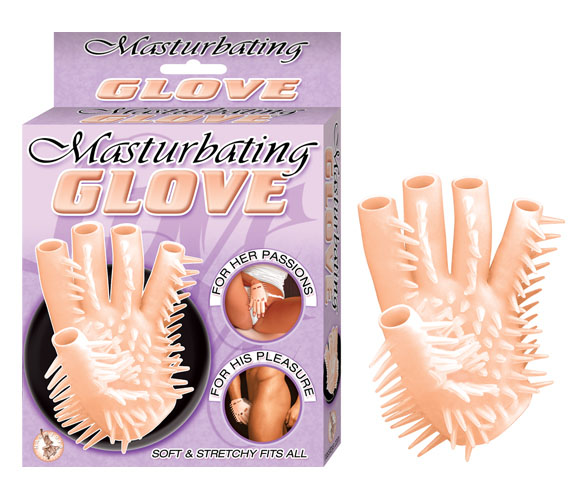 My friend Lorax of Sex, who routinely shows me terrifying sex products, sent it to me while I was at work. Which was probably a good thing, as I did not get the chance to follow the link until I was in the safety of my own home.
I love how hard Nasstoys tries to sell this fingerless monstrosity — they can't even be arsed to write full sentences. I did learn, however, that it is waterproof. Major relief!
The Masturbating Glove — which makes the previously-featured Love Mitts look romantic as fuck — also comes in pink, which for once strikes me as less offensive than the white supremacist cream. As always, the packaging is a real treat: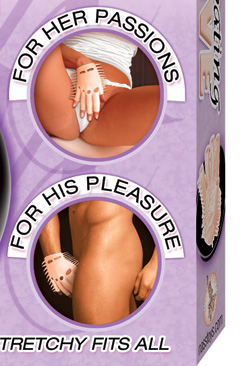 Let us all take comfort in the fact that she is wearing underwear. The dude, however… is doomed. The Glove appears to have severed his penis.
The last/only time I ever featured Nasstoys on this blog, I was shitting all over an indecipherable tube of jelly that was somehow supposed to stimulate someone's butt. This made me wonder what other Nasstoys gems I was missing.
Oh, just Hairy Anna. Clit Man. A dildo named by Gordon Ramsay. A toy which does not fit the anatomy of any human being I've ever known. Things unabashedly labeled "silicone" that DEFINITELY ARE NOT. A+++, Nasstoys, for creating a fucking boatload of things that are neither safe nor comfortable. You got us into this mess, and you are doing absolutely nothing to get us out.
The cherry on top: they are intensely racist! They manufacture racist creams and toys called "Afro American," "Latin American," and others labeled "All-American" or "Natural." They have a section for "Flesh" and another for "Latin," because apparently people with dark skin actually do not have flesh. Maybe they used the Masturbating Glove too much?
UPDATE, August 2014: They literally just released two toys called Geisha Strokers. In, you guessed it, the color "flesh."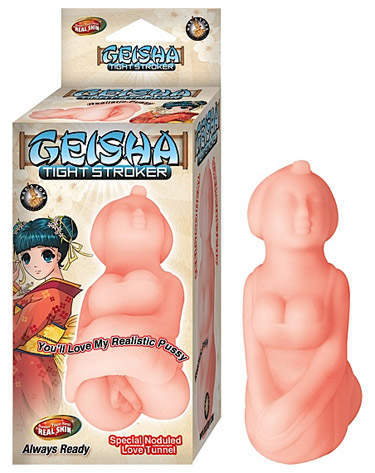 The press release reads, in part:
"With the plethora of new novelties for ladies made available, we want men to know we haven't forgotten about their needs," said Kathryn Hartman, director of sales and marketing for Nasstoys. "The Geisha Girl Strokers are the perfect accent to compliment the walls of retailers who have a section in their store catering to the Asian video genre." She suggests retailers "stock them next to your Asian or Anime DVDs as an easy up sell."

. . . "The fantasy of an erotic tryst with a Geisha girl has been around longer than most of us have been alive," continued Hartman. "We are here to fulfill those fantasies for men who have them today."
Nasstoys has been around since 1978, and that is where they appear to be stuck.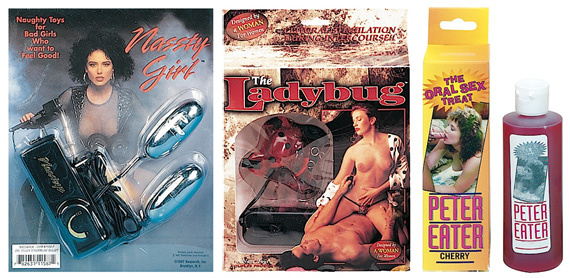 Seriously, I think I've developed a phantom burning in my genitals from browsing this website. And a sneaking affinity for Ronald Reagan.