Welcome to my list of most frequently asked questions!
If you're new to my blog and just want some help exploring, get directions here.
Have a question that isn't answered here? Email me.
---
Specific sex toy suggestions:
---
What does your name mean and how do you pronounce it?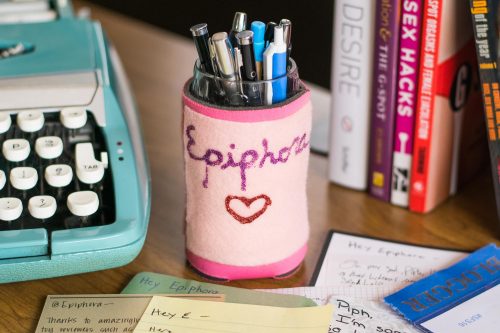 My name means a lot to me. I pronounce it eh-PIF-er-uh, like this. Just remember that the emphasis is on the PIF. It's often mispronounced as ep-i-FOR-a, with an emphasis on the FOR.
The word Epiphora has many meanings, but I chose it for its literary definition, which is "the repetition of the same words at the end of successive phrases." Mostly I just thought it was a pretty word, and I like the letter E. (I've written here about how the name evolved into a part of my identity.) Only later did I learn that it also means "the excessive production of tears," and that there are both a fungus and a moth named Epiphora. Uh… oops.
Readers and friends have come up with much cooler reasons for my name. Someone once told me that they thought I named myself Epiphora because my posts are so funny they'll make you cry. Another found a definition of epiphora in the book Eros the Bittersweet that I absolutely love, and have stolen as though it was what I meant in the first place: "a change or shift of distance bringing two heterogeneous things close to reveal their kinship."
---
How did you get your start? What's it like being a professional masturbator?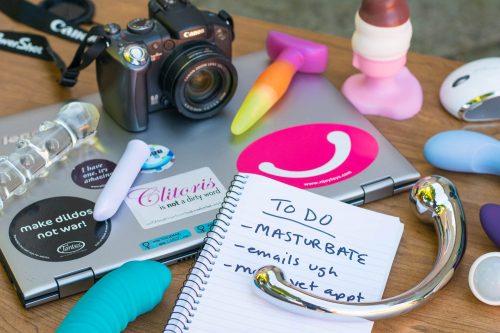 I wrote a big long post about my journey here. My reviewing of sex toys began in fall of 2007. I was quite inexperienced with sex toys and only owned one, the Turbo Glider, but when I saw an opportunity to get free toys in exchange for writing reviews for an online sex toy shop, I was all over that shit. I've always loved writing, masturbating, and voicing my opinion, so it made sense. All I needed to do was learn more about the sex toy industry, so I devoured information about it along the way.
In fall of 2008, I launched this blog — and have been rabidly collecting and reviewing sex toys here ever since. Being a professional masturbator isn't always sunshine and roses, but it has its perks… like that one time a stranger gifted me a $1,300 sex machine.
Want to do what I do? Check out my in-depth beginner's guide to sex toy reviewing and blogging and my online course for budding sex bloggers!
---
How many toys do you own? How do you clean and store them?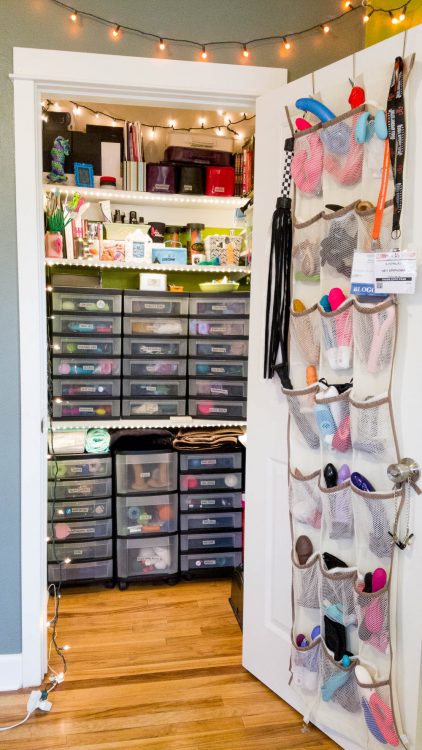 I'm nearing a staggering 1,000. I store most of my toys in plastic drawers, as you can see here, inside a sweet walk-in closet in my office in my house. Even my chargers and lube are tucked away in drawers!
As far as cleaning goes, I take the cheap route: mild soap and water. I froth them in the kitchen sink (sometimes after soaking them, if the toys are waterproof), scrub with an old toothbrush (or my fingers) in the nooks and crannies, rinse, and set them on a paper towel to dry. Sometimes I dry them immediately with a paper towel if I need to put them away right then. I don't really see the point of sex toy cleaning spray, but then again I don't have to worry about leaving my gunky sex toys on the kitchen counter, either.
For removing the smell from butt toys, I usually use a 10% bleach, 90% water solution. I spray the toy down, let it sit for a few minutes, then rinse thoroughly.
---
How many times do you test a toy before you review it?
It really varies, but I'd say at least five times. I take notes and work on my review as I go along. Sometimes I'll be finishing my review and realize there's some other way I didn't test the toy yet, so I'll have to go do that. But usually I know when I've used the toy enough times to fully understand my feelings about it. Sometimes it takes weeks, sometimes it takes months.
---
What are your favorite toys and sex accessories?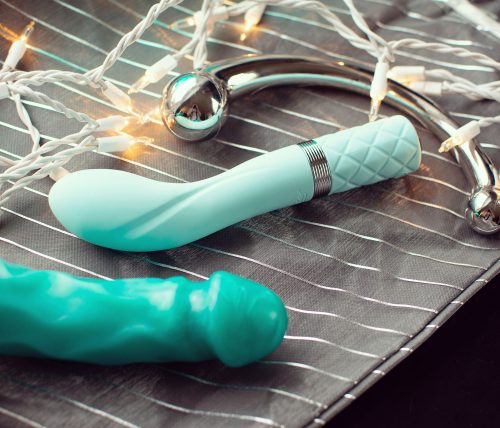 Many of my favorites are listed on this page, and all are marked with heart icons on my toybox page.
I love (to the point of thinking everyone with a clitoris should own) the BMS Pillow Talk Sassy, which can be either a clit toy or an insertable. My other favorite vibes are the Fun Factory Volta, Magic Wand Rechargeable, Magic Wand Mini, Eroscillator, Romp Hype, LELO Mona 2, Zumio X, and We-Vibe Rave. Bullet-sized faves are the Je Joue Bullets, Dame Kip, Je Joue Mimi, LELO Siri 2, and We-Vibe Touch X and Tango X.
My favorite dildos (that are still in production) are the njoy Pure Wand, Uberrime Splendid, Vixen Creations Buck, Crystal Delights Star Delight, Le Wand Arch + Bow, Pris Toys Nova, LuzArte Jollet, Tantus Cush O2, LELO Ella, Vixen Creations Maverick, Crystal Delights Twist, NobEssence Seduction, and Vixen Creations Mustang. Really, anything made of VixSkin.
When it comes to unique stimulation, the Fun Factory Stronic line offers an incredible back-and-forth thrusting motion — I adore the Stronic G (and the rest of the line rocks). There are roughly a bazillion air flow toys in existence now, but the Satisfyer 2 Pro and Womanizer Pro40 are my top choices. (The Womanizer Premium delivers glorious stimulation, but its bulkiness gets in the way of penetration.)
My favorite butt plugs are the njoy Pure Plug, Fun Factory Bootie, Tantus Ryder, and NobEssence Romp. The Fun Factory B Ball Uno is good for some fun stimulation.
My favorite sex accessories are the Liberator Wedge, Spareparts Hardwear Joque harness (best harness ever!), Liberator Throw, LELO Luna Beads, and Dame Arousal Serum. The Fleshlight is a classic for a reason. I don't review lube because I don't think I'm very perceptive about it, but I'm a hardcore Sliquid fanatic. I keep my lube in an automatic dispenser, like a boss.
---
What are your favorite G-spot toys?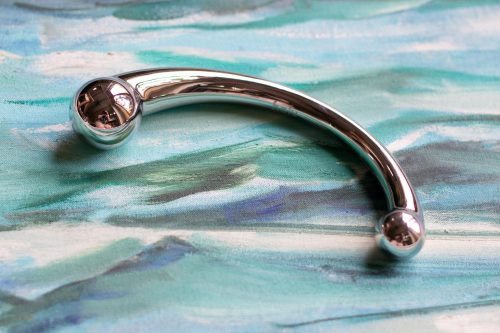 I find that a lot of toys hit my G-spot nowadays, as long as they have a curve or pronounced head. But I particularly love my njoy Pure Wand, Vixen Creations Maverick and Buck, Le Wand Arch + Bow, We-Vibe Rave, Fun Factory Stronic G, Pris Toys Nova, Vixen Creations Randy, NobEssence Seduction, and Crystal Delights Twist. Of course, shout-out to the LELO Ella for making me squirt for the first time. A life-changing moment.
It just depends on what kind of sensation I'm in the mood for. Maverick, Nova, Randy are squishy and huge, great for filled-up thrusting. The Pure Wand is a hefty G-spotting god that glides with ease. The Stronic G if I want to be lazy and let the toy thrust for me. The Twist offers the most unique sensation, as I actually do "twist" it against my G-spot. If I want vibrations on my G-spot, I'll pick up my Sassy, Mona 2, or Rave.
If I want to squirt, no doubt, the Pure Wand is guaranteed to do it. Tons of other toys turn on the waterworks, as long as I thrust fast enough with them.
These are my personal favorites, though. If you're just starting out on your G-spot journey, my suggestions would be the Uberrime Splendid, Vixen Creations Mustang or Woody, Tantus Acute, Pleasure Works Siren, Tantus Sport, or a glass toy with a curved head, like this one or this one.
---
What is the worst toy you've ever tried?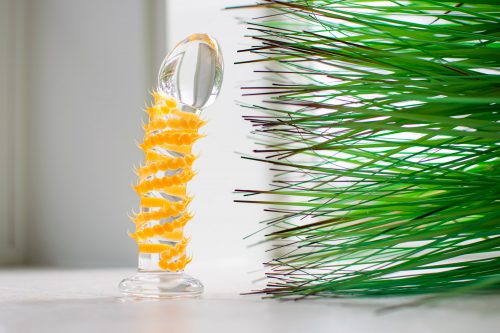 I don't know, maybe the one that felt like it was scraping my insides? The one that pulled my pubic hair, punched my cervix, or snagged my pubic bone? The one that felt like a terrible speculum, or maybe the one that promised everything and delivered nothing? It's hard to say, but I also have a special hate for vibes that are way too weak, horribly buzzy, or ridiculously overpriced.
Take a fun journey through all my meanest reviews by visiting the slush pile.
---
What does your partner think of all of this, you trollop? How about your parents?
My parents are cool as fuck, I'll have you know. I'm not dating anyone right now, but I'd never be with a person who's weird about sex toys. I have very little tolerance for people who not only feel threatened by toys, but don't understand the benefit of them. Jealousy is ugly — even more so when you're jealous of something that brings your partner pleasure. And uh, sex toys are objects; people are people. If you're too dense to get that, I don't want to know you.
---
How can I recycle or get rid of my old sex toys?
Unfortunately, when it comes to recycling and disposing of sex toys, your question is one without many answers. We used to have Scarlet Girl, but they shut their program down long ago. I work at a retail shop and we've had zero luck finding any sort of facility that will take entire toys. We have to strip out the motor and recycle that as you would any other electronic… then sadly we have to throw away the rest. A few articles on Hot Octopuss, Minna, and The Stranger present the most helpful information I've been able to dig up about sex toy recycling/disposal.
However, not all hope is lost. If your toys are made of non-porous materials, you may be able to sell them online — or give them away to friends. There's a sub-Reddit for selling used toys, or simply posting on social media can work.* Some people sell things in niche Facebook groups; for instance, there's a Queer Exchange group in my city and folks sometimes put toys on there. But people can also get weird about used sex toys, so it depends on the group's dynamic. Same with gifting to friends.
*If you need help selling your toys online, let me know. I'm happy to post on Twitter on your behalf, or retweet something from you. You could also put something up on Tumblr and I could reblog it. For each of these platforms I'd suggest including a picture, how much you want (even just cost of shipping), whether the toy has been used, how to contact you, etc.
---
What is that-one-toy in your header image?
I'm glad you asked! I have two different headers depending on your device. On desktop computers, you'll see the newspaper photo. In that one, the rainbow harness is the Inclusion Harness. The other toys in the photo, left to right: Sassy, Pure Wand, SB2 Twisty Kegel Balls, Fluke, tiny dildo from Fun Factory, Bootie, Echo, and Ella.
Donut from Pip's. Pin of Sara Quin's cat. Custom Magic Wand necklace. And yes, that is a vulva backdrop.
In my mobile header, my logo is flanked by the Ella, Fluke, and Echo on the left, and some discontinued Tantus dildos and the Sassy on the right.
---
What is #dildoholiday?
#dildoholiday is a hashtag I created with my sex blogger friends to use whenever we go on trips together. We use it to document all the ridiculous hijinks that take place when sex bloggers hang out, such as dissecting vibrators, testing toys, and watching bad sex documentaries.
The most common #dildoholidays are held at my friend Lorax's family cabin by the lake, where I take tons of cute sex toy photos and often retreat to the bedroom to masturbate.
During the most epic #dildoholiday ever, 7 of us converged at a coastal beach house and spent our days giggling, drinking tequila mixed with Thin Mint creamer, and blowing our own glass dildos (!!!). It was a time to remember.
---
How can I get into reviewing?
First, check out my in-depth beginner's guide to sex toy reviewing and blogging, and don't forget to read my 15 rules for writing a sex toy review that doesn't royally suck.
If you want to learn all my secrets, I suggest enrolling in my online course for budding sex bloggers!
---
Which companies should I buy from?
Check out my approved shops page and sales & deals page for the places I support.
---
Should I buy sex toys on Amazon?
I advise people against buying on Amazon, because sex toy boutiques are doing such good work out there in the world (P.S. I work at one) and they deserve your support. Additionally, Amazon banned me from their affiliate program for, of course, explicit material, so if you want to support me as a person who perhaps informed you about the glory of the Sassy or Stronic G, you gotta shop elsewhere. Ideally, a place that actually specializes in sex toys…
I will say this about Amazon: if the price of a toy seems too good to be true — someone's being undercut. Also, Amazon is sex-negative. The company's policies, such as hiding erotica books from search results and prohibiting sexually explicit blogs from joining their affiliate program, are evidence of this. Whether your moral compass allows you to care about this is another story.
I've also heard rumblings about counterfeit sex toys on Amazon, used sex toys being re-sold on Amazon, and some companies not honoring warranties for toys purchased on Amazon.
Honestly, I don't blame you too much if you decide to go with Amazon. I know how money is. I know how expensive good sex toys can be. But it is a gamble, and the best choice for most people involved.
---
When I buy a sex toy online, will it be shipped discreetly?
Yes, all reputable online sex shops ship and bill discreetly. Just check the FAQ or shipping info page on the site you want to purchase from (some examples: GoodVibes, Smitten Kitten, Babeland, SheVibe, and my favorite, Early to Bed). Your order will come in a plain brown box with an inconspicuous return address.
The only exceptions are when you purchase from a shitty online sex shop (like Adam & Eve, who used to send follow-up junk mail) or if you purchase something that has to go through customs, and thus must be described on the box (but even then, it'll usually say "silicone sculpture" or something).
---
I've heard that the G-spot isn't real and/or that squirting is pee. What do you think?
UGH. The media is notoriously terrible at reporting on the G-spot; they love to start rumors and make all kinds of inaccurate sweeping statements, and it drives me up the wall. As a G-spot stimulation enthusiast, no flawed scientific study on earth is going to convince me that what I'm feeling isn't real — whether the G-spot is a physical structure (possibly the urethral sponge) or part of the internal clitoris, there is most definitely an area in my vagina that feels uniquely intense to stimulate. And yes, everyone with a vagina has such an area — some people may not be familiar with (or may even dislike) the sensation of G-spot stimulation, but that does not make the G-spot non-existent.
As a proud squirter, I'm particularly enraged by the obsession over whether ejaculate is urine. I wrote in-depth about how I know squirting is not pee, but to summarize: several studies have shown that ejaculate contains zero or low levels of urea and creatinine, and in fact contains some markers similar to those found in prostatic fluid (produced by the prostate). Mostly, though a vast number of vagina-owners have reported that the stuff that gushes out of them does not look, smell, or taste like pee. I believe my own body, and I believe my vaginal cohorts.
---
If I use vibrators, am I going to become desensitized or numb? Can I become addicted to sex toys? WHAT IF I CAN'T GET OFF WITH MY FINGERS? AM I RUINED?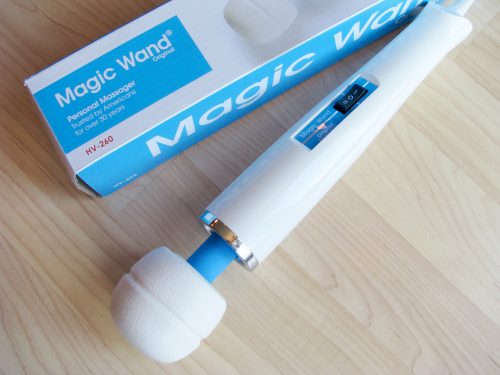 Short answer: no.
Long answer: as with many things, we can become accustomed over time. That applies to sex and masturbation as well. You can fall into a routine with your sex toys just as you can fall into a routine with a partner (same foreplay, same positions, etc). Our bodies actually grow nerve pathways in response to stimulation. So with repetition, your body will come to expect certain triggers in order to orgasm, such as super-strong vibration. But these triggers can always be re-established by switching things up.
Yes, if you only ever have orgasms with vibrators, it may become more difficult to orgasm with your fingers. That doesn't mean you can't orgasm using your fingers (unless you've never been able to, which is also totally fine), but simply that you're out of practice.
Physically, vibrators cannot permanently numb you or ruin your orgasmic response. The only actual "desensitization" that you can experience with a vibrator is temporary. Just as your hand will become numb if you hold a really strong vibrator against it, so will your vulva. This happens when nerve endings become fatigued. It's harmless, and once the vibration ceases, sensation will return fairly quickly as blood returns to the genitals.
So, if you use the Magic Wand every day for months, then yes, it will become difficult to orgasm with something weaker. But you can ALWAYS re-train your body. If you want to.
In general, though, can we stop with the endless fingers vs. vibrators debate? I've barely brought myself to orgasm with my fingers since, like, high school, AND I TURNED OUT FINE. Really, though… it's a lot of unnecessary worrying. If you get off with something, hooray! Celebrate! Keep doing it! There is no hierarchy of pleasure which places fingers at the top. Come on, they are ancient compared to the vibrator technologies we have now.
Another thing people worry about unnecessarily is whether dildos (especially large ones) will make them "loose." Again, no. Read up on vaginal elasticity. Vaginas are made to birth babies and then snap back, you guys. They can deal with dildos.
I take issue with the word "addiction" as well. Most clinical definitions of "addiction" characterize it as something harmful and compulsive. There is nothing harmful about using a sex toy. While it is possible for a person to become obsessed with any object or behavior, there is nothing about vibrators in particular that evokes this kind of attachment. Honestly, I think this rumor has been circulated by insecure men who think their almighty penises will be "replaced" by sex toys.
There is something else I would like to address in answering this question. It seems like the underlying reason this question comes up all the time is because people are worried about sex with a partner. They're worried they won't be able to have an orgasm during sex without a vibrator. Yo, world, it's okay to use vibrators during sex! If that is what you need to get off, fucking take charge and make it happen. If your partner bellyaches about it, then I guess they don't want you to have orgasms and you should probably dump them.
---
How do I know if a sex toy is body-safe or toxic?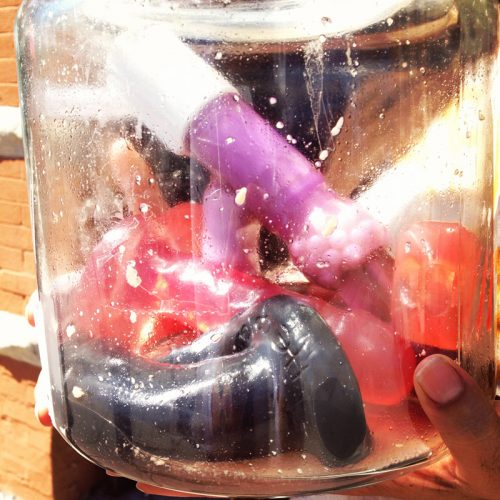 There's no easy way, because the sex toy industry is unregulated and companies can produce things and label them however they want. I wrote a behemoth of a post about toxic toys here. Horror stories abound of toxic toys causing irritation, burning, rashes, and more. Toxic toys can off-gas, leaching oils and smells, and they can melt and degrade over time. Here's a good article about toxic toys, and here are a couple older ones. Phthalates, a class of chemicals used to soften plastics, tend to be the culprit a lot of the time, but there are other things to worry about too.
You can do a flame test to determine if something is silicone, but it's not as reliable as we'd all hope. Nor is looking for the phrase "For Novelty Use Only" on the packaging, which doesn't mean anything except that the company is worried about being sued. (Even reputable companies use this phrase.) There is one pretty surefire way to know: if the toy is soft, clear, and smells like a new shower curtain, it's likely toxic. I wrote about how to determine if a sex toy is body-safe here, or Bex has a good quick guide here.
But it's really a matter of trusting certain companies over others. Certain companies use specialty materials, like glass (Crystal Delights) and stainless steel (njoy, Le Wand), and those are all a-OK. Some companies utilize a lot of hard plastic, and those are fine too.
These are the companies that use 100% pure silicone exclusively and make things without incorporated motors: BS Atelier, Funkit Toys, Fuze, Hole Punch Toys, LuzArte, New York Toy Collective, SelfDelve, Tantus, Uberrime, Vixen Creations. Then, these vibrator makers have committed to body-safe materials only: b-Vibe, Crave, Cute Little Fuckers, Dame, Fun Factory, Je Joue, Jimmyjane, LELO, Nexus, OhMiBod, PicoBong, Rocks Off, and We-Vibe.
The companies you have to worry about are the big ones: California Exotic Novelties, Nasstoys, Topco, Pipedream, and Doc Johnson. These companies tend to also make some body-safe products, but they are old school and still churn out crap.
---
What are your tips for traveling with sex toys?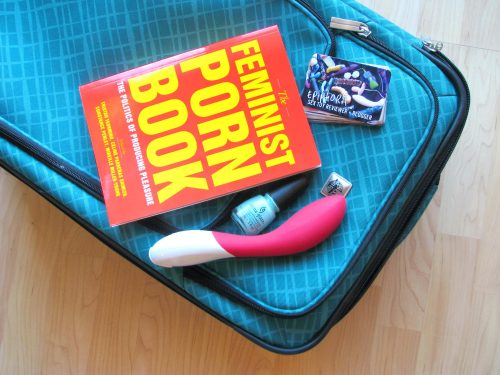 Contrary to your worst fears and a few unfortunate horror stories, the Transportation Safety Administration (TSA) doesn't really give a fuck about sex toys. Whatever you bring, they've probably seen it before. However, that won't stop them from being hardasses and thinking everything's a potential weapon or bomb.
There are pros and cons to both carry-ons and checked baggage. Carry-ons won't ever get lost, but they can be searched in front of your fellow passengers. Checked baggage is searched more discreetly, but can sometimes get lost. If you opt to put your stuff in your checked baggage, be sure to label it so the TSA won't feel the need to disassemble it. Don't put it in something that can't be opened; that's just asking for trouble.
When packing your toys, put them in plastic bags just in case a TSA agent decides to fondle them. ALWAYS remove batteries from your battery-operated toys. If your rechargeable toy has a travel lock function, use it! If not, you'll need to drain the toy's battery completely before travel. Buzzing vibrators notoriously make people think of bombs, and you do not want to be that person.
Dildos are an awkward thing for carry-ons. According to the TSA, "tools" less than 7 inches in length are allowed. However, if the item is "club-like" or can be mistaken as a weapon, it's not allowed. So use common sense on that one. Don't bring the Eleven on a flight.
Also, be sure to follow the 3-1-1 rule when packing lube in a carry-on. I like to buy a small plastic container (like one with hand sanitizer in it), wash it out, and fill it with my favorite lube. Otherwise, just pack lube samples, or stick your lube in your checked baggage (after taping it shut like a fiend).
Your best defense, though, is having a positive and nonchalant attitude. Some people may be embarrassed by sex toys, but you don't have to be. Try not to be nervous, and if an agent questions you about one of your toys, don't dodge the question — just calmly explain what it is.
---
What are your favorite porn sites?
I have thoughts! Please consult my Epiphora-approved porn page.
---
Why do you hate rabbit vibrators so much?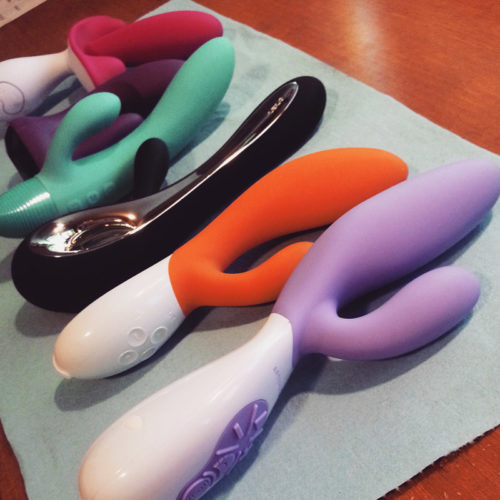 Here's what I hate: there are so many variables with rabbit/dual vibes that can go wrong. You have the shaft as well as the clitoral stimulator. If one of those doesn't fit your body correctly, the toy is nearly useless to you, because there's pretty much only one way to use a dual vibe. They're way more limiting than other toys. Also, I've never found a rabbit that felt extremely pleasurable both internally and externally.
Another reason I don't like them is that I like to be able to control the pressure and movement in my vagina and against my clit. With a rabbit, if I want clitoral stimulation, I can't really thrust with the toy. If I want different clitoral stimulation, I have to manipulate the toy in a potentially awkward fashion. Basically, I can't get rabbit vibes to do what I want. I much prefer just using two toys and holding one in each hand. And I'm lazy, so that tells you a lot.
Rabbit vibes are extremely well-known and so people always assume they are the be-all-end-all to sex toys for vulvas, which is another reason I feel grumpy about them. I would advise you to consider whether you want penetration every time you go to use the toy, or whether you'd prefer a toy which can be used for clitoral stimulation OR penetrative play, depending on your mood. Something more versatile, in my opinion, is a lot better as a first toy.
(If you must know, I like the We-Vibe Nova and Snail Vibe, but I would never definitively say everyone should own them because clits and vaginas are so differently spaced in all people.)
---
What's your curly hair routine?
I get a lot of compliments on my hair, and I'm honored! I don't use shampoo, only silicone-free conditioner, because I don't want all the oils stripped out of my hair. Then, while it's wet, I use a cheap hair gel, scrunching it up into my curls to define them. MOST IMPORTANT STEP: when the gel is dry, I scrunch out the crunch.
---
I've never owned a sex toy or have owned all shitty ones. What would you suggest to a beginner?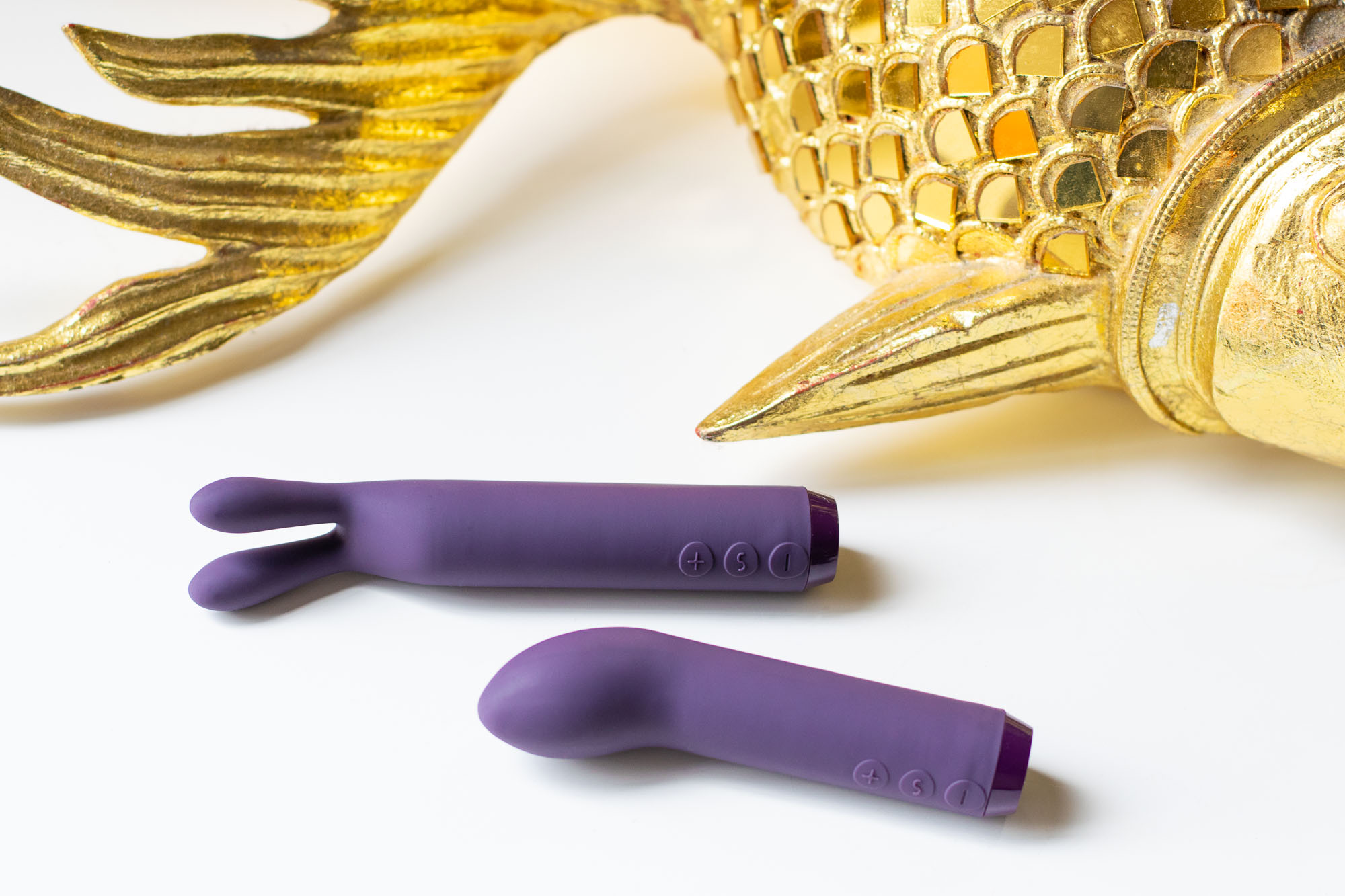 It's difficult to recommend something without knowing more about what someone is looking for. But generally you are going to want body-safe, non-porous materials. In terms of vibrators, something rumbly with variety in the vibration strengths is good for a beginner. A nice clitoral vibe like the Je Joue Bullet or We-Vibe Tango/Touch X would be an excellent choice. If you want the option of penetration, the BMS Sassy and We-Vibe Rave are rad.
For a less expensive option, I'm in favor of the Silver Bullet (another option) as a dirt cheap beginner's toy because it has a range of power and can be enhanced with softer sleeves. It's old school as fuck, but hard to beat for only $10.
As far as insertables go, get yourself something nice from an excellent company such as Uberrime, Tantus, Vixen Creations, Fun Factory, Fuze, njoy, New York Toy Collective, or Crystal Delights. These companies all use tip-top materials, so the toy you choose will last you a very long time, if not forever.
If you are new to penetration, I have an answer about that here. Read this question for my suggestions on beginner's anal toys.
---
How on earth do I choose a toy if I don't know what I like?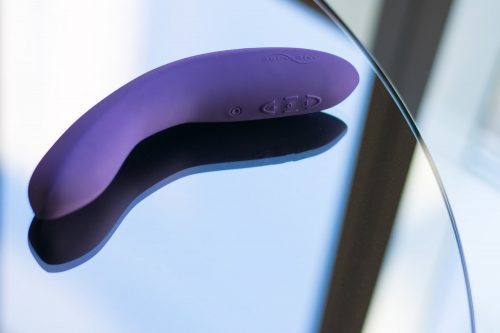 Get a toy that is versatile! If you have a vagina, I suggest something that can function as both a G-spot vibe and a clitoral vibe, something like the Romp Hype, BMS Sassy, We-Vibe Rave, or LELO Mona 2. Then you can try it many ways: as a non-vibrating G-spotter, as a vibrating G-spotter, and as a clitoral toy. Hopefully you'll like at least one of those ways!
Dildos are challenging to recommend, because they're so personal. Ask yourself if you want something realistic or non-realistic. Curved or straight. Textured or smooth. Squishy or firm. Thick or thin. Long or short. You know your body much more than I do!
It'll be hard to know how you feel about different materials until you feel and experience them. If you have access to a local sex toy shop, visit it and see which items intrigue you. (Pro tip: learn the difference between buzzy and rumbly vibrations before you go!) You're going to have to spend some money, but with research, you hopefully won't waste it. The more stuff you buy, the more you'll know what you like, so you gotta just bite the bullet!
---
I'm on a budget and need an inexpensive toy. Suggestions?
For the purpose of this answer I'm going to define inexpensive as $40 or less. Then I'll break it down by type of toy.
SheVibe tends to have the best prices overall, and always check my sales & deals page to find sex toy sales. I have tons of static discount codes you can use on various sites!
VIBRATORS
Get something better than a watch battery bullet, please! Those things are junk. You don't want it to take N batteries or watch batteries, and it should take more than one AA or AAA. Rechargeable toys have become quite inexpensive, so I'd recommend one of those if you can swing it. Perhaps the Romp Hype ($35 — and powerful!), BMS Pillow Talk Racy ($36), or Screaming O Vooom ($39).
In terms of battery-operated options, a cheap silver bullet ($10) is always good to have around. The Turbo Glider ($16) was my amigo for quite some time for good reason — a solid range of intensities (albeit loud).
DILDOS
To my delight, the cost of a silicone dildo has decreased a lot over the years, so now all you really have to do is sort by price and pick out whatever shape and size appeals to you. Indie manufacturer Funkit Toys' NoFrillDo line is intentionally low-priced, with silicone dildos starting at just $24, and Tantus' grab bag section has some rad dildo (and butt plug) deals. More small-batch dildos are available from Fuze, Uberrime, and Portland Toy Company — hand-poured and reasonably-priced.
A lot of glass toys from bigger companies are quite affordable. Glas makes a wide variety of options. I normally suggest avoiding Pipedream like the plague, but their Icicles line is one time I condone giving them money.
ANAL TOYS
Since butt toys are smaller, they're usually less expensive. Get the Fun Factory Bootie or anything from Tantus that appeals to you. The plugs from Blush and Doc Johnson are inexpensive but thoughtfully designed, with bases that sit well between the cheeks.
KEGEL BALLS
Get the Tracey Cox Supersex Toner Balls! Because they aren't coated in a ton of silicone, the balls on the inside are easily felt the way my loves the LELO Luna Beads are — for less than half the price. The only downfall is the obnoxiously stretchy retrieval string.
---
Help! I need to pick out a sex toy gift for someone else!
Don't even worry! I've written an entire guide for you.
---
I want to find my G-spot / learn to squirt. Suggestions?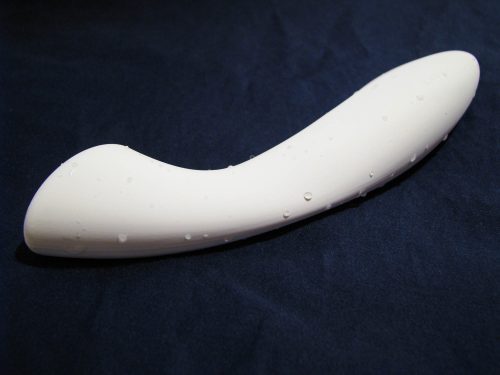 The gold standard for squirting is the njoy Pure Wand, but if you're inexperienced with toys, it might be better for you to get something smaller and less severe, like the Vixen Creations Mustang or Woody, Pleasure Works Siren, Tantus Acute, or Tantus Sport. Those are all silicone dildos, but curved glass can be the ticket too. I myself first located my G-spot with a toy that merely had a pronounced head (no curve). What matters is that the toy has a pronounced or curved head, is comfortable for you, isn't totally floppy, and is easy to thrust with. There are many options in this realm!
You will absolutely want to pair this toy with a good clitoral vibe, like the Eroscillator, Je Joue Bullet, BMS Sassy, or We-Vibe Touch X. Clitoral stimulation enhances G-spot stimulation greatly.
As for squirting tips, here's a quick run-down of how I'd suggest you do it. First prepare a nest for yourself — in a comfortable, distraction-free environment, with either the Liberator Throw or several towels under your butt. Take your time getting turned on first, even bringing yourself close to orgasm. Then, with lots o' lube, insert your G-spot toy and start thrusting with it. Continue using the clitoral toy. Try to relax as much as possible and keep your vaginal muscles open, not clenched. Increase your thrusting speed until you start to get the need-to-pee sensation. Keep thrusting until the feeling becomes almost overwhelming, and then THRUST SOME MORE. Hopefully, hopefully, you will squirt.
---
I want to explore anal play for the first time. Suggestions?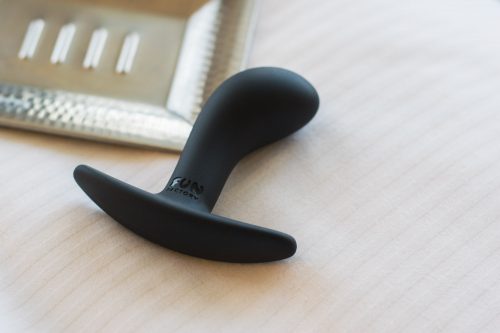 You'll want a toy of 1″ in diameter or less and made of pure silicone. I think butt plugs are great for n00bs because they allow you to get comfortable with the sensation of something being in your ass.
I always recommend the Fun Factory Bootie to beginners, because I love it. It's silicone, around $35, made by a company I adore, and comes in three sizes. Most importantly, it feels awesome. For me, a curved shape is the way to go. Also, a rounded tip. It's weird to me how pointy some butt plugs can be. These two plugs from Blush look comfy.
Advice from personal experience: pay attention to the length of the toy you're buying. It matters just as much as girth, because it must be fully inserted to be comfortable. I recommend staying under 3″ insertable.
As for lube, you're going to want something thicker for anal, to provide cushion. And it needs to be water-based so as not to damage the toy. My favorite is Sliquid Sassy. Sliquid is amazing because all their lubes are glycerin- and paraben- free.
For more info about anal, I recommend books. My hella basic tips are pretty simple: use lube, go slow, breathe, relax, and listen to your body. Oh, and go to the bathroom beforehand!
---
I'm looking for disability-friendly toys. Suggestions?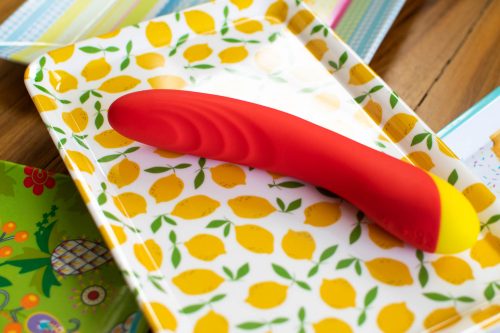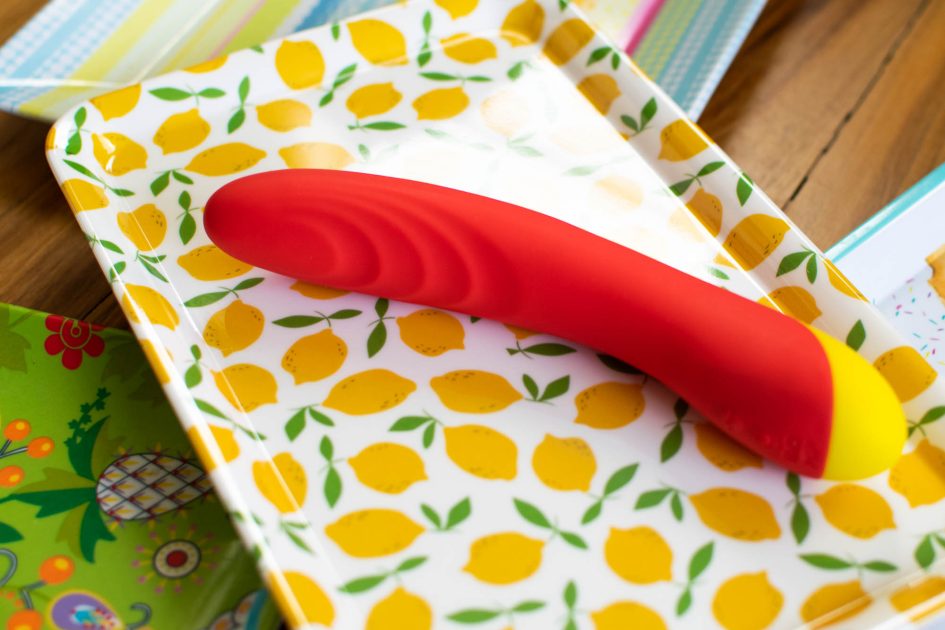 I'll do my best! Of course, folks with disabilities have different needs, so assess my ideas based on your personal ability levels. If you have more suggestions, contact me!
SheVibe's "Mobility-Friendly Sex Toys" section is an excellent place to browse.
EXTERNAL TOYS
If you have decreased genital sensation, the Magic Wand Rechargeable is the gold standard for effortless orgasms due to its near-unbeatable vibration strength. (I use it through my underwear most of the time.) It has a long handle, but it's heavy and sizeable. The Magic Wand Plus is a less expensive, corded option. The Magic Wand Mini is significantly lighter, though not as powerful due to its size.
The Magic Wand's bulk lends itself to other uses, though, such as strapping it to a pillow or stuffing it into a sex toy mount. Similarly, for those who masturbate lying down or by grinding, there's the VibePad, Lust Dual Rider, and Ruby Glow.
A few more inches can make all the difference in accessing one's genitals. Get that extra reach with the Turbo Glider, BMS Pillow Talk Sassy, or Romp Hype, insertable vibes which excel at external stimulation. The Turbo Glider is super inexpensive, with a basic dial base. The Sassy features a simple, easy-to-press button and vibrations that range from gentle to formidable. The Romp Hype doesn't have lower settings so it's not ideal for more sensitive genitals, but amazing for people wanting oomph.
Quite a few vibrators are designed to be easily held in the hand, but the challenge is finding one with good vibrations. For folks with limited hand/arm mobility, a vibe that straps to the finger can be ideal. The Je Joue Bullets each come with a sleeve to convert them into a finger vibe.
Remote-controlled vibrators can be useful if you don't want to fuss around with buttons on the toy itself, but beware: they're not all created equal. Inexpensive vibes from brands like Pipedream, Cal Exotics, Doc Johnson, and VeDo can seem appealing, but they're likely to deliver sub-par vibrations, which can be numbing and dissatisfying. I like the discreet and app/remote-controlled We-Vibe Moxie, which attaches to underwear with a magnet. Hmm, possibilities!
Air flow suction toys are uniquely suited to low-impact masturbation, as they don't require movement once positioned. I enjoy the Womanizer Premium, Womanizer Classic, and Satisfyer Pro 2, which deliver delicious sensations and offer additional length for gripping. The Womanizer Premium has a very cool "Smart Silence" feature: the toy automatically pauses when you pull it away from your genitals.
INTERNAL AND DUAL TOYS
For hands-free stimulation, the We-Vibe Chorus is at the top of my list. It has an adjustable joint in the middle to customize its shape and can be controlled via an app or a unique "squeeze remote" that responds to pressure. It's spendy, though. The Match is cheaper with a basic remote. The Vector, designed as an anal toy but just as effective as a dual vibe, is also bendable and app compatible.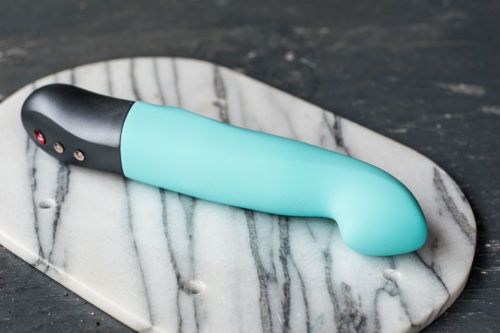 Speaking of butts, these are the remote-controlled anal toys I trust: the We-Vibe Ditto and bVibe line.
To achieve thrusting with reduced fatigue, check out Fun Factory's Stronic line. The toys move back and forth on their own, and they can be braced against a pillow rather than held in the hand. Dildos with bullet cavities can be made more accessible with handle attachments, and Tantus produces dildos with built-in handles. Or, consider what's commonly called a strapless strap-on, since those have bulb-shaped ends that can be used as handles.
PENIS TOYS
The Fun Factory Cobra Libre, Lovense Gush, and Hot Octopuss Pulse and Jett are static vibrators that don't require an erection or sustained movement. Zolo makes several penis strokers with suction cup bases for mounting on the floor or a wall. The Magic Wand is also well-liked for penis stimulation due to its strong vibrations and broad head.
Partnered sex aids include the Spareparts Deuce harness, which enables penis owners to penetrate their partners with a dildo of their choice, and penis extenders, which can reshape your anatomy and evoke new sensations.
EVERYTHING ELSE
Now here's a cheap and useful accessibility tool: bondage tape! This stuff only sticks to itself, not your skin, and is great for adapting sex toys to your needs. Use it to attach toys to pillows, beds, wheelchairs, body parts, and beyond.
Sex slings, chairs, and stools can increase stability and alleviate some of the physical strenuousness of sex, while thigh and hand harnesses can open up all kinds of penetration possibilities. Positioning pillows can be a godsend for comfort and improving access to your genitals — Liberator makes many, my favorites being the Wedge and Jaz.
RESOURCES
There are some rad books about sex and disability, such as The Handi Book of Love, Lust & Disability, The Ultimate Guide to Sex & Disability, A Quick & Easy Guide to Sex and Disability, and Better Bondage for Every Body.
Blogs and disabled sex educators who discuss sex toys include Andrew Gurza (producer of the Disability After Dark podcast), Arousibility, Being the Little Spoon, Betty Butch, Chronic Sex (with TONS of additional resources and links), Cripping Up Reviews, Girly Juice, Hedonish, Helen's Toy Box, Nicole Guappone, theNotice, The Palimpsex, Sugarcunt Writes, and Taylor J. Mace.
---
I'm a virgin/new to vaginal penetration. Suggestions?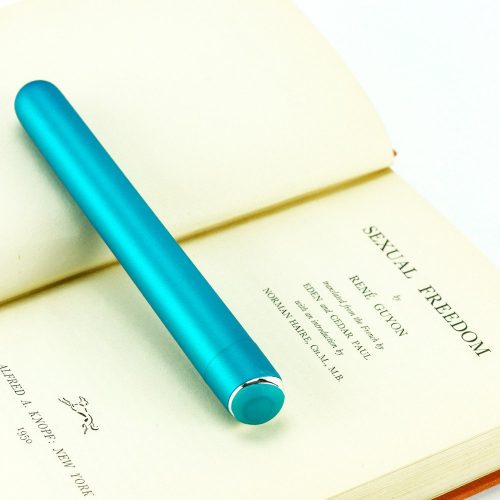 I get this question a lot, usually accompanied by stories of attempted penetration and vaginal pain. If that sounds familiar, first I want to reassure you that what you've experienced is most likely* normal. I was there, in that same exact spot, years ago. I know the burning sensation and the frustration and the desire to try and just shove stuff in. It can be overcome,* but it does take time and patience.
Glass dildos tend to spring to my mind first when folks ask about this, because glass can be warmed up or cooled down, which could potentially help with the sensation. You can also use any sort of lube with it, including silicone-based and oil-based, which both last longer than water-based lube. I would suggest the Glas Curved dildo or the Crystal Heart of Glass.
Size is an important factor, obviously. You should definitely get something pretty smooth, and around 1 inch or less in diameter.1 The problem is a lot of toys are right on that cusp, with the exception of dilators like these, which go smaller (oh and there are glass dilators too!). Aside from their graduated side, dilators are often characterized by their straight shape. If you'd prefer a non-vibrating insertable that's a bit more ergonomically curved, consider a silicone dildo such as the Silk, Starter, Mistress, or Spur (softest), or the stainless steel Fun Wand.
The relaxing quality of vibration can be useful for some folks exploring penetration, and perhaps having a toy which doubles as a clitoral vibrator might ease your mind? The We-Vibe Tango X and BMS Racy offer the option of light penetration, and both have my stamp of approval.
As far as tips go, here's what I've got.
Our minds are powerful, and expectations and hopes can easily run rampant and sabotage our progress. As much as possible, it's helpful to explore penetration without too many expectations. If it's not working today, that's okay.
Warm-up with clitoral stimulation. Take your time. Get yourself good and aroused before even attempting insertion. Arousal helps open up the vagina.
Use tons of lube, and remember that water-based lube does does dry up, so don't be afraid to add more at any point! You should feel slick and frictionless, not dry.
Ease the toy in very slowly while continuing to stimulate your clit. If it hurts or feels uncomfortable, slow down or stop whatever you're doing vaginally and just focus on the clitoral pleasure instead.
If the insertable toy vibrates, try it with the vibrations both on and off. That can change the experience dramatically.
Remember that you are under no obligation to pursue or enjoy vaginal penetration. If you don't like it or don't want to explore it, that's absolutely fine. You can have a happy sex life with or without penetration.
* If you suspect your difficulties with penetration may be related to a medical condition, check out When Sex Hurts or Healing Painful Sex, or ask your gynecologist if they can refer you to a pelvic pain therapist (you can also find therapists here). If it may be psychological or trauma-related, look into Healing Sex or The Sexual Healing Journey.
---
I want a powerful vibe. Suggestions?
When it comes to sheer intensity, you can't really surpass the Magic Wand Rechargeable (my all-time fave), Magic Wand Plus, and Doxy Massager. The PalmPower Extreme is also formidable, with low rumbly vibrations and an adjustable continuum of intensities.
The FemmeFunn Ultra Wand is the most intense petite wand I've come across. When it comes to bullets, the FemmeFunn Ultra Bullet, Nu Sensuelle Point, Blush's large bullet, and Cal Exotics Glam are the most powerful.
It's important to note that "powerful" is not the same thing as "rumbly." Lower-pitched vibrations, which I prefer, make more of an impact on my pleasure than power does. My favorite small bullet vibes, for example, are none of the above listed. They are the Je Joue Mimi, We-Vibe Touch X and Tango X, and the Je Joue Bullets. I believe the BMS Sassy to be one of the greatest versatile vibrators around, and I use it almost exclusively externally. For power in an insertable shape, Fun Factory's internal vibes, like the Tiger and Big Boss, have the best low rumble of all.
If you're a hardcore Magic Wand fan wanting to try something a little different, attachments are an easy upgrade. I love the pinpoint Nuzzle Tip and cup-shaped O-La-La.
---
I want a remote-controlled / app compatible vibe that doesn't suck. Suggestions?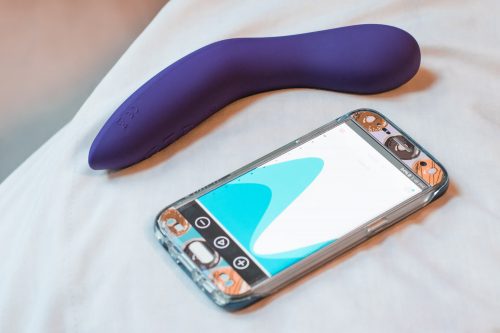 Good question, because it's a minefield out there! First of all, most of the battery-operated remote-controlled vibes are horrible. I've tried several and the bullets almost always fail miserably, usually because they have shitty range, batteries that die in 5 seconds flat, or they break.
App compatible toys, which are usually rechargeable, tend to have better range and are generally more reliable. They can be lifesavers for long-distance relationships. Personally if I had to choose one, I'd probably pick the We-Vibe Rave. It's the most versatile, and I like We-Vibe's app better than others I've tried. (Even if I still dislike controlling my vibrators with a phone.)
However, it totally depends on the type of toy you're looking for. I've listed a bunch below. Be sure to scope out the specs to make sure the app functionality suits your needs. For example, while We-Vibe and Lovense toys can be controlled from anywhere on earth, Zalo toys have a local limit of 30 feet.
But please do not get the LELO Ida or LELO Hula Beads, k?
---
I want a double-ended dildo or strapless strap-on. Suggestions?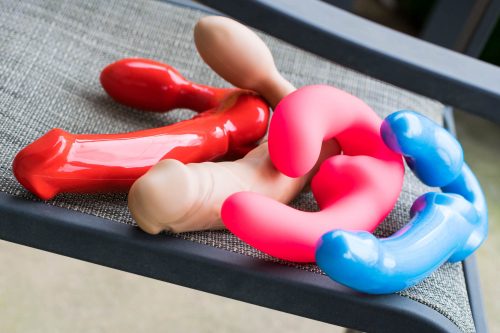 Oh boy. I have some feelings about strapless strap-ons. In short, I find them overrated, difficult to use, and incredibly anatomy-specific.
However, here's a list of most of the two-person 100% silicone strapless strap-ons and double-ended dildos out there and some of the objective qualities about them. Some of these can be used without a harness, but they really do best when stabilized by one. The ones with holes for bullet vibes usually come with shitty watch battery bullets, which I suggest swapping out for a Screaming O Vooom. It's waaaay better.
Questions to ponder: what sort of shape and angle does the wearer want? The person being penetrated? Do you want vibrations? Do you want to try to go without a harness (I wish you luck)? Do you, like me, have a strong opinion about the finish on your silicone (I prefer glossy)? The squish factor?
Now, get the double-ended dildo of your dreams at SheVibe, Early to Bed, Smitten Kitten, Babeland, Pleasure Chest, She Bop, Lovehoney (international), or Come As You Are (Canada).