Sex toy sales, deals, and promos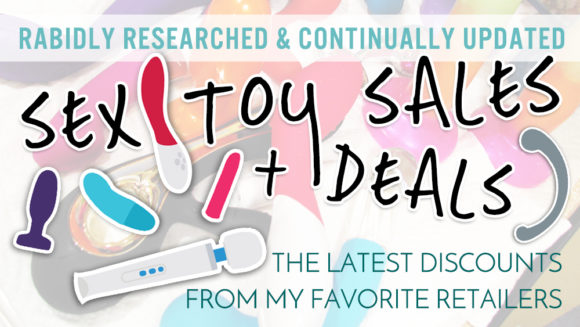 Rabidly researched and continually updated, this page rounds up the best sex toy sales and deals of the moment from my favorite shops and manufacturers. Follow me on Twitter for real-time sale alerts.
I also have some Epiphora-specific coupon codes for you! Use code EPIPHORA to get 15% off at Lovehoney, 10% off at Early to Bed, Sliquid, Peepshow Toys, Hole Punch Toys, and Downunder Toys, or 5% off at We-Vibe. The same code will get you free U.S. shipping at Crystal Delights and 5% off at SelfDelve. Use code EPIPHORA at Twisted Monk for  $10 off orders $75+.
The best deals RIGHT NOW:
Stars represent the sites that tend to have the best, ever-changing deals.
Sex toy shops:
Sex toy manufacturers:
Other:
—————————
SheVibe
I am hopelessly enamored by SheVibe, where not only are they sweethearts, but they constantly have incredible deals and promos available for your consumption! Check out my landing page for my top toy picks there. Here's the latest: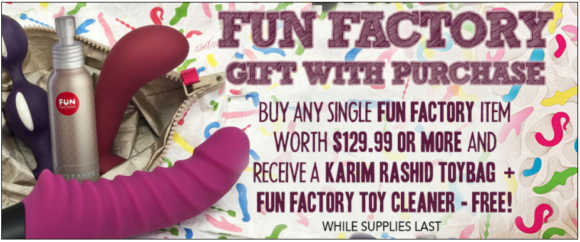 Buy any Fun Factory toy worth $129.99 or more and get a free toybag and toy cleaner!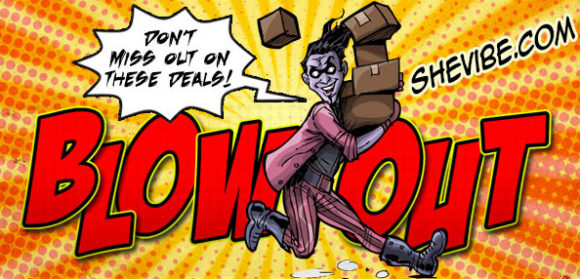 It's always worth checking out SheVibe's hot deals & promos page. You can often find really great deals there! Check out current sales, or scroll down for clearance items.
—————————
Lovehoney (UK, US, Australia, and more!)
20-30% off when you buy any 2 vibes at Lovehoney!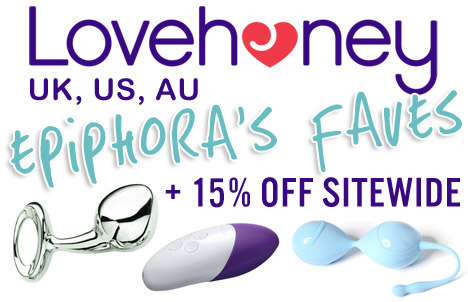 Lovehoney is the premiere international sex toy retailer! Because I love you, you can always get 15% off your order at Lovehoney. Get the discount automatically by visiting my landing page (which also lists my favorite toys!), or input the code EPIPHORA here.
Lovehoney's deals change so often and are so numerous that it's hard for me to keep up with them here. SO, click on this banner to see what's kicking currently:

Only on Lovehoney US and UK, check out their additional sale page, with up to 75% off, all with free shipping, and Lovehoney UK's Deal of the Day which changes — you guessed it — daily.
—————————
Peepshow Toys

You can also always get 10% off sitewide at Peepshow Toys with code EPIPHORA. Also, visit Peepshow Toys' "hot deals" page to see their current sale(s!)
I'm really into Peepshow's curated selection; they stock a lot of my favorite things including my two favorite Hitachi attachments, the L'Amourose Prism V, the LELO Ella, Leaf Life, and the NobEssence Seduction and Romp.
—————————
Babeland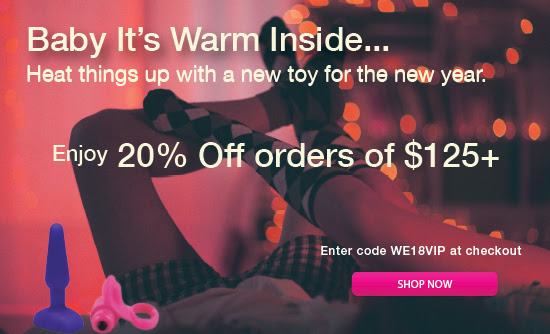 Get 20% off orders over $125 at Babeland with code WE18VIP through 01/15/18 at midnight PST.
Babeland has a sales page that they update regularly. Get up to 70% off staff picks, clearance items, and more! Wondering what to get? Check out my favorites.
—————————
Good Vibes
20% off couples' toys at Good Vibes thru 1/22.

You can always check GoodVibes' sales and deals section for goodies. Need some suggestions for what to get? These are my favorite toys.
—————————
Early to Bed

You can always get 10% off at indie sex shop Early to Bed with code EPIPHORA. See my top picks from them right here. Early to Bed stocks some great stuff you can't find most places, like the Flutter Attachment, Stone Egg, and Bro Sleeve 2.0.
—————————
Come As You Are (Canada)

Fabulous Canadian indie sex shop Come As You Are has a sale section on their site. You can subscribe to their email newsletter to get free Canadian shipping. (P.S. find a list of my favorite toys available on CAYA right here!)
—————————
Stockroom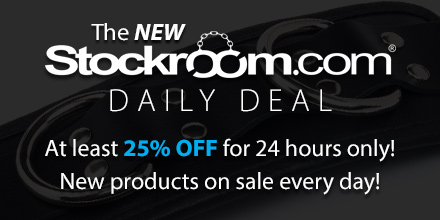 Stockroom's ever-changing Deal of the Day is sort of like Woot! for sex toys. They also have a clearance section worth visiting!
—————————
Tantus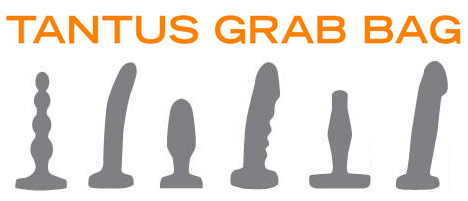 Tantus also has a fun Grab Bag section, where you can get highly-discounted toys in surprise (and unique!) colors. Current standouts? The Ripple Small ($27), a fantastic introduction to anal beads.
While you're at it, check out this list of my favorite Tantus toys!
—————————
Crystal Delights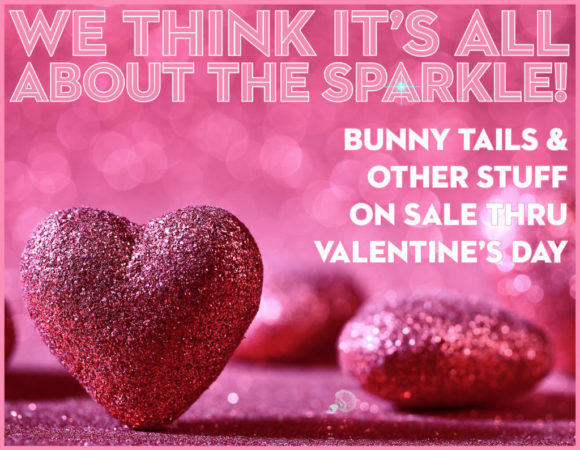 Get 15% off your order at Crystal Delights through the end of January with code VDAY18, plus bunny tails and more on sale through Valentine's Day!

Get free U.S. shipping (or $9.95 off international shipping) at Crystal Delights with code EPIPHORA.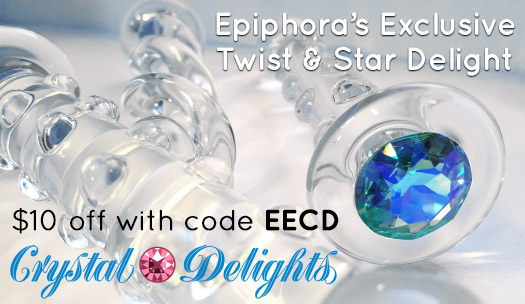 Do you, as I do, love swanky yet functional glass dildos? Then you should pick up the beautimous Epiphora's Exclusive Star Delight or Epiphora's Exclusive Twist with glacier blue aqua Swarovski crystal (a color not currently used in any Crystal Delights toys), $10 off with code EECD! These gorgeous dildos are two of the best I've ever tried, and definitely my favorite glass dildos.
Use code EECD to get $10 off either of these dildos!
—————————
Fun Factory

Get a free Karim Raschid Toybag ($25 value) with any purchase over $29.99 at Fun Factory with code EPIPHORA! Just be sure to add the toybag to your cart first.
What should you get? Well, I loooove the Stronic G and Eins, as evidenced in my reviews of 'em. Their Bootie is my all-time favorite silicone anal plug, I enjoy the odd sensations of the Bouncer and B Ball Uno, and the Tiger G5 and Big Boss G5 are impressively powerful vibrators for your money. Fun Factory also makes menstrual cups, which I reviewed here.
—————————
We-Vibe

We-Vibe makes bomb-ass vibrators such as the tiny but mighty Tango (my review), all-around great Touch (my review), ergonomic rabbit Nova (my thoughts), versatile G-spottin' Rave (my review), and hands-free orgasm-inducing Pleasure Mates (my review).
Get 5% off your order on their website anytime with code EPIPHORA!
—————————
LELO

Participate in LELO's global sex survey and you'll get a 20% off discount code! My all-time fave is the Mona 2 (my review). I also love the Mia 2 (my review), Siri 2 (my review), and the Luna Beads (my review). More of my faves are compiled here.
—————————
Fleshlight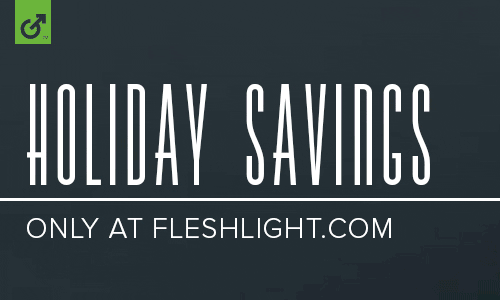 20% off Fleshlight-brand products and 10% off sitewide at Fleshlight and and their gay site, Fleshjack! Plus, the more you spend, the more cool shit you get with your order:
Spend $100, get free shipping and gift
Spend $150, get free shipping, gift, and Holiday Quickshot
Spend $200, get free shipping, gift, Holiday Quickshot, and Mystery Sleeve
Spend $250, get free shipping, gift, Holiday Quickshot, Mystery Sleeve, and Interactive Device (at Fleshlight) or Surprise Toy (at Fleshjack)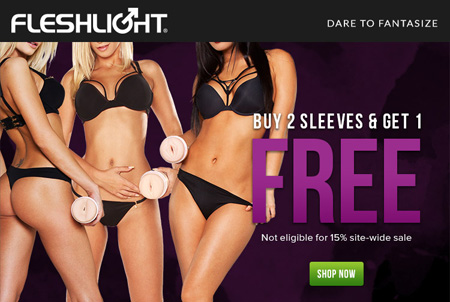 Fleshlight is having a buy 2, get 1 free sale on their original (pink) sleeves! That's three sleeves for $99! Go to this page to choose your orifices and internal textures!
—————————
Sliquid

Sliquid is my favorite lube BY FAR. Get 10% off your order in their shop with code EPIPHORA.
—————————
Twisted Monk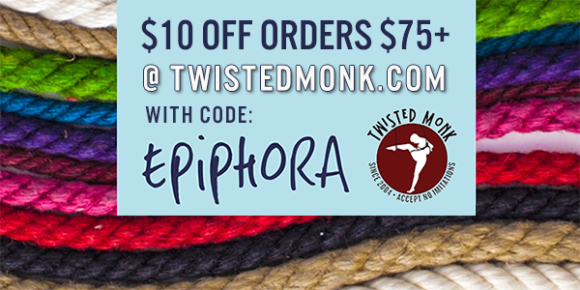 Twisted Monk is the the most trusted name in bondage rope. They make classic hemp rope, as well as exotic ropes such as bamboo, silk, cotton, SPARKLE, and electro-conductive. Their site is a wonderland of rope kits, accessories, and educational materials. I love their Curiosity Candles for wax play, too. Get $10 off orders $75+ with code EPIPHORA.

Also, visit this page on Twisted Monk's site to see their special limited edition color of the month rope! It's always beautiful and once it's gone each month, it's gone forever.
—————————
Hole Punch Toys

Get free U.S. shipping at Hole Punch Toys with code EPIPHORA.
This little operation in Saint Paul, Minnesota, makes hand-poured silicone sex toys in fantastical shapes, such as carrot and radish butt plugs, popsicle dildos, ice cream anal toys, rocket ship strap-ons, and even a dildo shaped like a wine bottle. I reviewed their stuff here, crowning the Ass Cram Cone my favorite (for vag cramming).
—————————
Minna

In the market for an Ola, Limon, or kGoal? Get free organic lube with your purchase at Minna with code EPIPHORA.
—————————
Downunder Toys

Downunder Toys is an awesome indie silicone sex toy manufacturer in Australia whose products I reviewed here. They make whimsical designs like the Koala Kiss and Pretty Kitty, as well as colorful Hitachi replacement heads and their own dual-density dildos.
Get free shipping and 10% off at Downunder Toys with code EPIPHORA.
—————————
Dame Products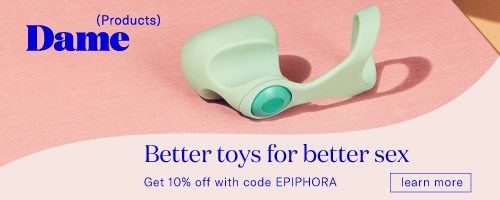 Get 10% off at Dame with code EPIPHORA.
—————————
SelfDelve

Might I interest you in a fruit- or vegetable-shaped sex toy? That's the domain of German company SelfDelve. They make 100% silicone dildos shaped like corn, bananas, pickles, carrots, cucumbers, eggplants, and asparagus, and more. Some of their toys even use thermochromic pigments, so they change color with temperature. See this in action on a banana dildo here.
Use code EPIPHORA for 5% off your order at SelfDelve.
—————————
Intensity


Get $25 off the Intensity with code EPIPHORA.
—————————
Web hosting

You can always get 25% off HostGator hosting with coupon code HEYEPIPHORA. If you're looking to start up a sex blog (or any type of blog or website), HostGator is a good budget option. They have great prices, and most importantly, they allow adult content.

For more robust website hosting, I recommend my host, DreamHost! They're cool with adult content, plus they keep backups of your site and they offer free Who.is privacy protection with any domain!