Before we give the middle finger to 2018, please come along with me on a romp through the year in my life and sex toys! It was a year of low-key shenanigans: I pulled off a viscous yet glittery April Fools' prank, attended a few sex parties, started keeping a journal again, took a cute romantic trip, read a lot of smutty fan fiction, watched a ton of CockyBoys, and went to amateur porn film festival HUMP! twice — once with my mom. (She loved it.) I said goodbye to my sweet 17-year-old kitty and healed my soul with some much-needed Melissa Etheridge. Most importantly, I started therapy — a milestone that feels like it will be relevant for years to come.
This year I took a life-changing trip overseas and flew across the country for Woodhull Sexual Freedom Summit, where I wandered through the dildo forest, felt a hand-cranked vibrator, took sexy photos of friends and smacked their butts with a bible. I also visited Montreal with my friend and fellow blogger Rae, where we dined on surprise dishes in complete darkness, took copious photos in our gorgeous loft, and a stranger bought us a private dance at a strip club. Score.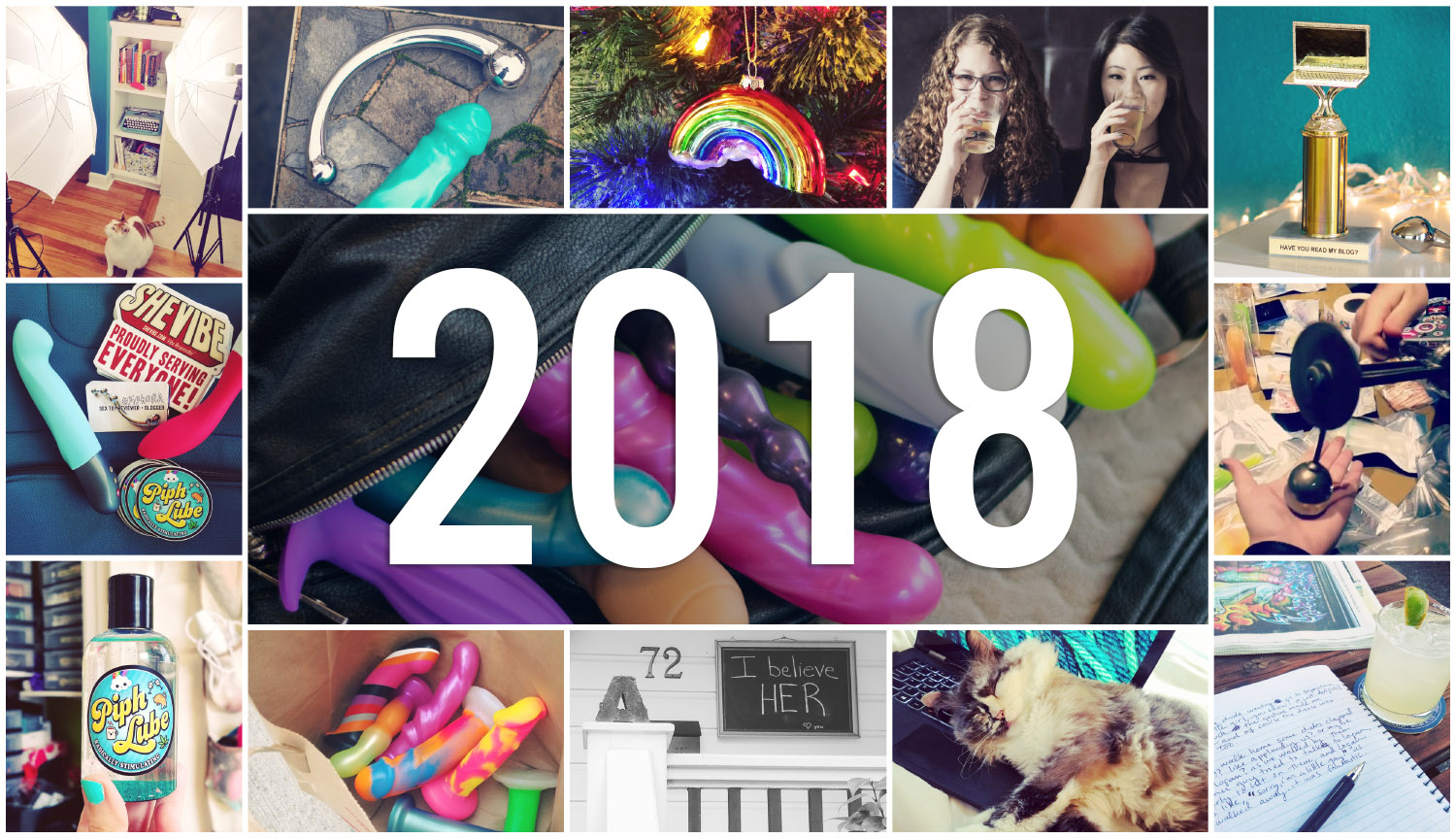 In boring yet actually thrilling blogging news, I got a business bank account and credit card! And get this: a legitimate tax professional told me I can totally write porn off as a business expense. I ran a massive giveaway and several smaller ones. I fulfilled a longtime dream of creating a comprehensive page on my site for my all-time favorite toys (seriously) and I had a limited edition dildo produced in my color. All the while, of course, I published the results of my copious sex toy testing, just for you.
As in years past, I'll first list the best/worst toys, then give out awards such as "Ridiculous Sex Toy Trend of the Year," "Photo Finish" (new this year!), and "When I Use This Toy, My Desire to Throw It Across the Room Rises Exponentially With Each Passing Minute."
Don't forget to comment with which toys you loved and hated this year!
Skip to a section, if you'd like:
---
Best Sex Toys of 2018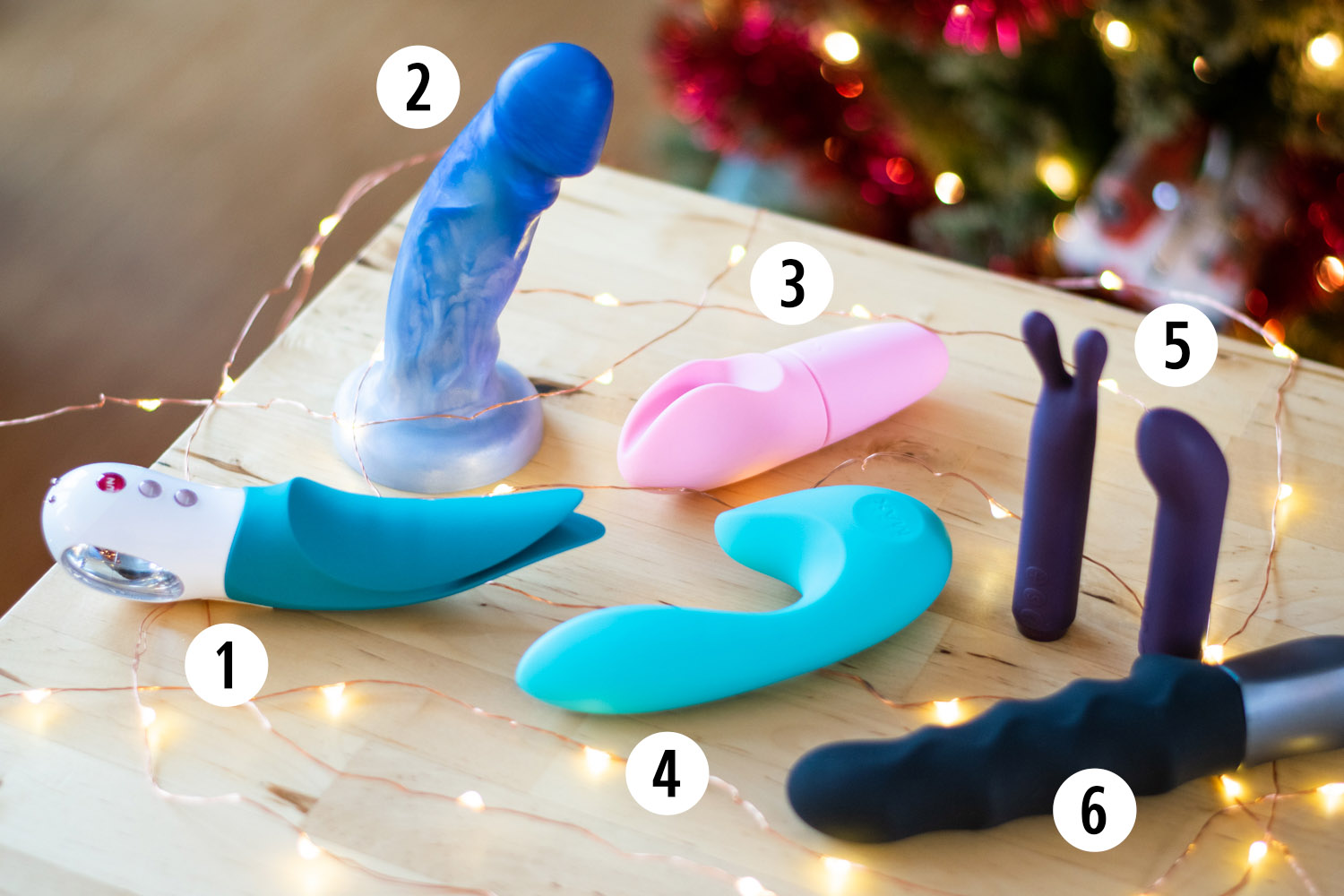 Fun Factory Volta (buy) — Fun Factory is on fire lately. In my review, I called the Volta "the best external vibrator Fun Factory's ever made," and that's not hyperbole. This flappy-tipped toy looks like it'd feel weird but actually feels amazing, and it feels amazing no matter how you position it. A feat indeed.
Uberrime Splendid (buy) — Oh my, this is a damn good dildo. I'm a sucker for dual-density silicone, and the Splendid's shape gives me everything my vagina needs with its sleek curve, bulbous head, and perfect length and girth. Put it in me!
Toyfriend Smooth Operator Snazzy — The Snazzy's vulva shape is just one thing I love about it. More things: its lovely, highly-adjustable vibrations; its versatility; its buttery-soft silicone; its refreshing lack of pretension.
SenseMax SenseVibe — My clit was blown away by the deep, two-motor rumble and wide array of vibration intensities offered by this vibrator. That it ranks so high on the list despite its utter uselessness as a dual vibe tells you a lot about the vibration quality in this beast.
Je Joue Rabbit + G-Spot Bullets (buy) — Speaking of vibration quality, these cute little bullet vibes feature Je Joue's signature fluttery vibrations. Satisfying stimulation in several shapes, and a price tag of only $59! My only regret is not owning the blue versions of them.
Fun Factory Stronic Surf (buy) — This year, with the discontinuation of my first Stronic love, the Eins, I was relieved to discover the Surf is a very worthy replacement! It's all the self-thrusting goodness in a more compact, refined form, ideal for those who may not want the intense G-spotting offered by last year's #1 toy, the Stronic G.
Worst Sex Toys of 2018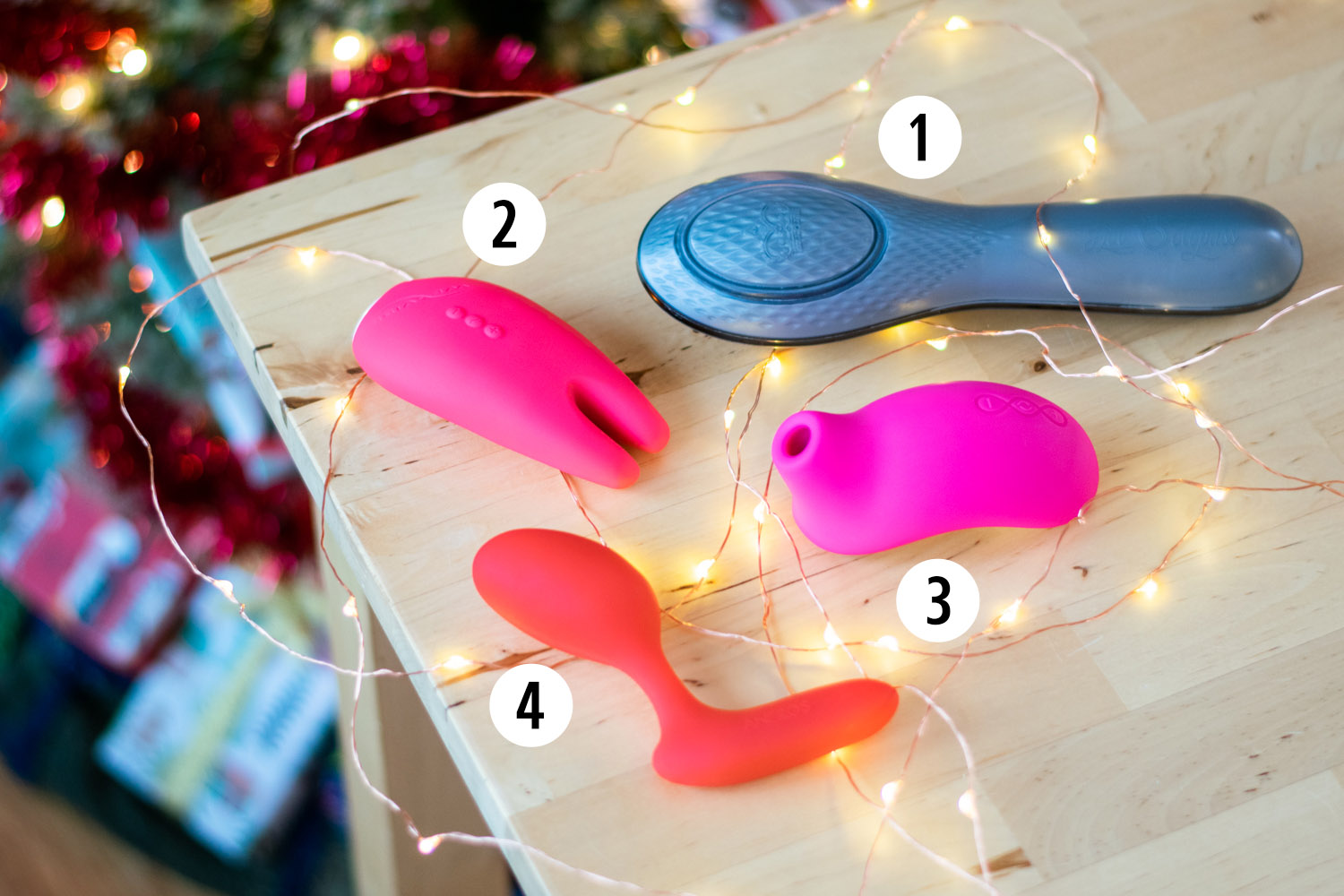 ---
The Ends Justify the Means
(My favorite review and quotes of the year.)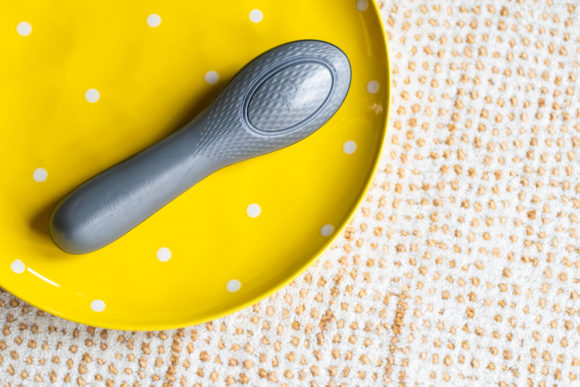 Described by readers as "vicious," "savage," and "super helpful," my review of the Hot Octopuss Queen Bee wins this year. I had it narrowed down to that or my Aneros Evi review, but although my Evi review has a lot of good zings, my Queen Bee review explores every nook and cranny of the toy's "features" and why they all add up to a shitshow. I took no prisoners writing that one, and I love how it came out.
Here are my other favorite quotes from my posts this year…
It's more than a matter of paltry vibrations, though. It's also a matter of absent vibrations, vibrations that feel far away and unreachable — much like the concept of a functional democracy.
If the Queen Bee was a person, my therapist would tell me they're sapping my joy and I should cut them out of my life.

Gladly.
What was happening in my ass became far less important than how indescribably soft the cat on my lap felt. I had inadvertently gotten stoned via my ass.
Then there's that moment mid-orgasm when it fails to deliver adequate stimulation, robbing me of fully enjoying what I've worked so hard for. It's like meticulously wrapping all your presents only to have them destroyed by your aunt's overzealous dog. They're still presents, and it's still an orgasm, but now you're upset and there's dog slobber all over everything.
The Aneros Evi is a… kegel exerciser. Imagine me saying that with the same sort of hesitance in my voice as when I say "don't worry, I can kill that spider" or "surely the Republicans can't continue standing by him after this."
It's called G-Spot Rx . . . It's a dual vibe with a stark white handle, drab grey buttons, and a shaft in a clinical "you're probably just stressed" blue. Because a reminder of the abject failure that is our healthcare system is exactly what turns me on!

What's it going to do, anyway, write my G-spot a prescription?
—The world's FIRST and only REAL G-spot toy! Ever!!!
The soft silicone makes the shaft droop a bit, giving the toy a downward angle that feels like it's missing my G-spot. It's as if the head has plunked itself into the lower recesses of my vagina, where it refuses to leave and also won't do its own dishes.
—Splendid + Helios Sun God review
---
Best of the Rest
(My greatest non-review post of the year.)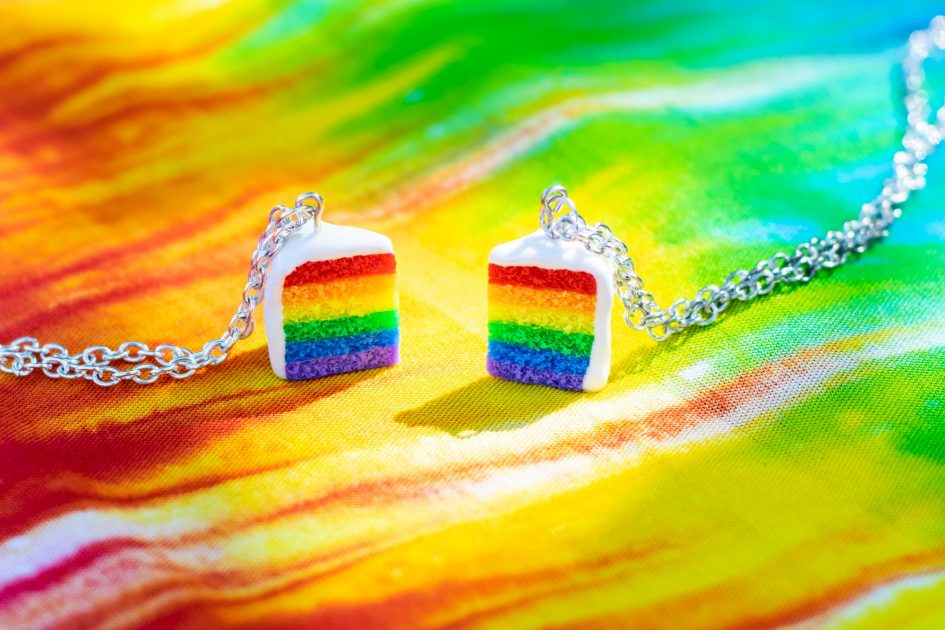 The best post, between these two, depends on what you're in the mood for: sappy or practical? "The things we've built" is a sweet, sentimental post I wrote about a trip I took with my partner Kynan — how it brought us closer and taught me to let go of my perfectionism once in a while.
"The clitoris: still the center of my universe" is an entirely different sort of post, one that I wrote as a clarification: yes, my clit is still pleasure center numero uno, despite all the yelling I do about the G-spot. It also gave me an excuse to yammer on about the internal clitoris and the CUV complex, which I always want to do.
Honorable mention: "Layers of hurt," a raw post about sexual assault in the news and politics. This one just poured out of me… and, sadly, resonated with a lot of people.
---
Hardest to Wrangle
(My most difficult review to write.)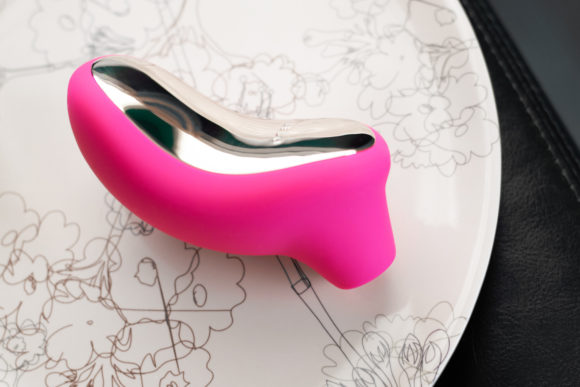 A lot of questions were weighing on my mind as I worked on my review of the LELO Sona Cruise, such as: how can I hold LELO accountable for their shitty decisions the past several years without seeming unreasonable? How can I explain the brusque awfulness of the Sona's stimulation? And as usual when I write a negative review, is everyone going to think I'm overreacting?
But I purchased insurance for myself in the form of testing the Sona relentlessly. The resulting review ended up being pretty controversial — probably my most controversial in years — as many folks came out of the woodwork to tell me that they loveee the Sona. But I can sleep at night knowing I did my very best to articulate precisely why I, myself, can't stand it.
Honorable mention: "Vibrator Nation," because there's a reason I usually don't do book reviews. My neurotic little heart gets overworked.
---
When I Use This Toy, My Desire to Throw It Across the Room Rises Exponentially With Each Passing Minute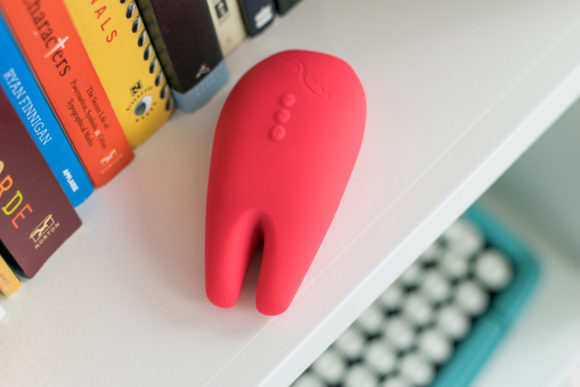 Ughhhhhhhh. The We-Vibe Gala was just such a chore to use. With vibrations both weak and distant (oh goodie, my favorite combo), I was constantly trying to turn the motherfucker up — only to realize I was already on the highest setting. It made me want to throw a tantrum. I DESERVE BETTER THAN THIS!
---
One Step Forward…
(Honoring actual innovation in the sex toy industry.)
It took guts for Fun Factory to make the Volta. Hell, the first thing people say when they see it is "what on earth is that weird duck beak thing?" I was skeptical, too. Then I tried it, and the more I tried it, the more I appreciated its unorthodox shape. Adaptable to a variety of types of genitals, this is the epitome of a versatile vibrator — and the world is better for its existence.
Honorable mention: I'm still stoked that multiple companies are making toys in the colors of LGBTQ flags.
---
…And Two Steps Back
(Something helpfully undoing all our progress.)

SESTA/FOSTA.
This year was a pretty hellish one for sexual freedom, so while I wish I could talk about something lighter here — like dorks who peddle vaginal tightening "sticks" or the fact that there's a sex toy called the Man Wand now — above it all looms the devastating passage of SESTA and FOSTA.
What these so-called anti-trafficking bills actually did was make the world considerably less safe for sex workers, all while forcing online entities to enact more stringent censorship policies regarding sex. Terms of service are being updated, announcements are being made, and it's eroding our ability to run sex-related businesses — and be sexual beings — on the internet. In January, I wrote a Twitter thread about the challenges people in the sex industry face getting their work seen online. Things only devolved more as the year progressed, ending with a bang as Tumblr decided to outright ban "adult content." Just one more step in the wrong direction.
---
Photo Finish
(A photo that's worth another look — for whatever reason.)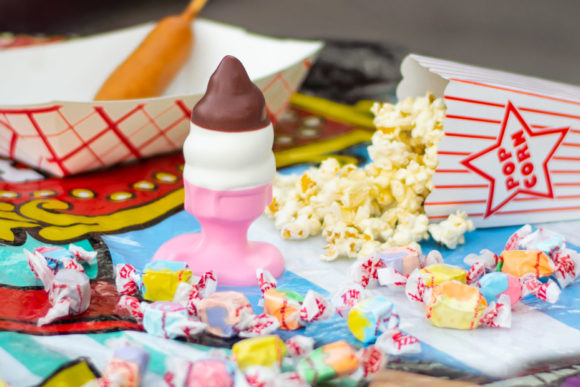 I need you to know what I went through to get this photo of the Ass Cram Cone for my dildo carnival giveaway. Since I decided this would be the first photo released for the giveaway, it needed to convey the carnival theme very strongly. So I borrowed a plastic carnival backdrop from my mom, bought a popcorn container from a party store, and sent my partner on a mission for the taffy and the corn dog tray. Yep, he went to a food cart on his lunch break and asked if he could have a couple of their paper trays for his girlfriend's "photography project."
Then, of course, I cooked the corn dog and popped the popcorn — you don't think I'd photograph a half-frozen corn dog, do you?
All that and I'm still not happy with how it came out. Perfectionism is a damn curse.
---
Cats' Choice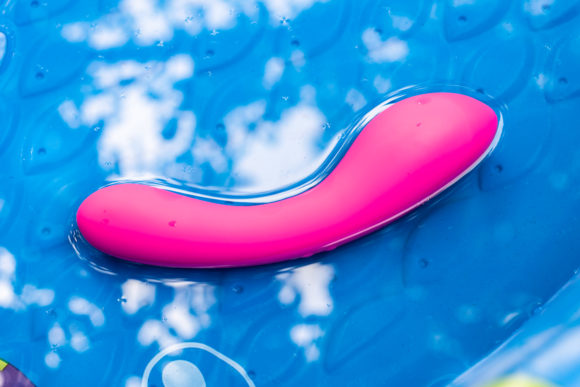 I left the huge brochure-like manual for the Swan Wand on the floor and Chowder LOVED rolling on it and then got mad when I tried to take it away from him and swooshed under it one more time. He is easily amused.
Honorable mention: I had to hide the plastic string that came with the Dodil immediately after unboxing it, because Boris stole it off my desk and tried to make a run for the hills.
---
Being clever in only 280 characters is an art form. I keep track of my best tweets of all time, but here are my favorites from 2018 — and the best photos and videos I took for social media this year.
Also, never forget this searing burn of a Twitter thread about a flower-shaped vibrator and its crowdfunding campaign.
---
Ridiculous Sex Toy Trend of the Year

Half-baked ideas.
Years ago, when online sex toy reviewers were but a twinkle in the internet's eye, I could understand — not respect, but understand — releasing sex toys without really refining them. Just throw it out there and see if it sticks, you know? And anyway, how could a company be expected to measure enjoyment? It's not like customers return to give full reports.
But these days, after 15+ years of "sex toy reviewer" being a hobby slash career descriptor, do they think this shit will just whiz right past us? Oh, no no no.
I just have to shake my head sometimes. Did absolutely nobody at any point say "hey, we should lower the noise level on this before we release it" or "this seems like it won't fit a variety of bodies" or "hmm, this vibration seems weaker than what our customers expect"? Where is the editing? Where is the prototype testing? How did a sex toy that has literally made people bleed make it to market?
(I mean, we know the real answer is capitalism, but I'm still mad about it.)
It's not only that the ideas are half-baked, but that they're short-sighted. For instance, the sheer size of Lovehoney's Uprize toys tells me there weren't any trans people on the development team, and it's a serious bummer because the concept had so much potential. Ooh, a toy that becomes erect at the push of a button! Wait, it's so enormous and stiff it'd look like you were toting a garden gnome in your crotch if you tried to pack with it? Missed opportunity, Lovehoney. You kinda completely missed an entire target market.
I guess there's one upside to this trend, though: I'm well within my rights to talk shit about toys like this. So bring it on, companies. Give me your half-assed best.
Past trends: the suction toy craze (2017), "smart" sex toys (2016), douchebro marketing (2015), crowdfunding (2014), water-powered sex toys (2013).
---
Manufacturer of the Year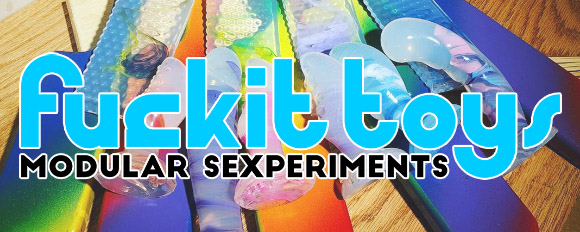 I've never named a company as small as this one Manufacturer of the Year, but Funkit Toys is no ordinary company. Funkit is run by a nerdy-in-the-best-way guy named Kenton, and he's known for his beautiful clear silicone toys with swirls of color. He also makes paddles and all kinds of ingenious and modular toys, because he's crafty like that. I actually don't own any of his toys yet, but I've felt their quality and everything is top-notch.
So the award this year is more about who Kenton is and the way he runs his business. His Twitter presence is delightful and a refreshing departure from the sleazy grifting I often witness from companies. I find his commitment to staying true to himself inspiring, and he's doing such good things in the world, like raising money for sex worker organizations and making dildos more accessible with his inexpensive NoFrillDo line. He's also the brains behind the fuckin' hilarious @SexToyClaims bot, which I contributed a few choice phrases to.
Kenton was kind enough to lend me a bunch o' tiny dildos for one of my blogiversary giveaway photos, and he has been so generous with his time in answering bloggers' questions about silicone and helping to educate about toxic toys. He's a queer, pun-loving, feminist guy, and an avid hater of gendered sex toy marketing. The thing of it is, Kenton is one of us.
Past winners: Fun Factory (2017), We-Vibe (2016), Tantus (2015), OhMiBod (2014), Fun Factory (2013), Crystal Delights (2012), Vixen Creations (2010).
---
There you have it! My favorites and least favorites of the past year. What about you? What was the best toy you discovered in 2018? The worst? Your favorite ridiculous sex toy trend?