Ahhh, yearly traditions! As 2012 comes to a close (how did that happen, though, seriously?!), the time has come for me to recount my most loved and most hated sex toys that I tried this year. As in 2011 and 2010, I'll first list the best/worst toys, then give out faux awards such as "Most Heinous Battery Compartment" and "I Risked My Life For You; You Are Welcome."
Don't forget to comment with which toys you loved and hated this year!

Best sex toys of 2012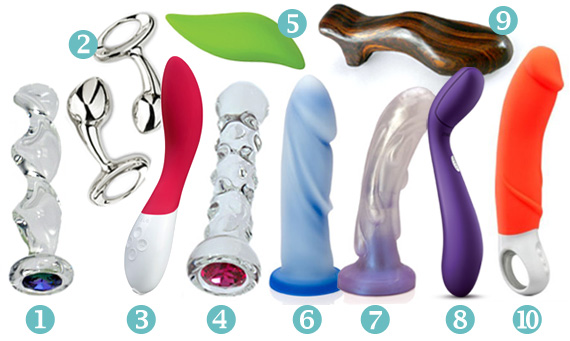 Crystal Delights Crystal Twist — I thought I'd felt it all, especially when it came to glass dildos. I had not. The Crystal Twist is an entirely unique toy (I twist it against my G-spot; no thrusting), and one that I will treasure as a favorite for the rest of my days.
njoy Pure Plugs — I always knew I'd love the Pure Plugs. Then I got them and YEP. I DO. They are such comfortable, hygienic, weighty jewels. A butt's best friend. Everyone should own one.
LELO Mona 2 — This vibrator came outta nowhere. I didn't expect to love it. But it is so rumbly and so versatile, I was won over immediately.
Crystal Delights Star Delight — My first ever glass dildo — which I adored — was bumpy just like the Star Delight. But the Star Delight is better. Done and done.
Leaf Life — Originally drawn to the grass green color of this cutie, I really enjoyed the super pinpoint tip against my clit. I still believe it's overpriced, but I can't deny my love for it.
Tantus Cush O2 — Tantus nailed it twice this year. First with this glorious dual-density, vaginal-wall-stimulating dildo, and then with…
Tantus Splash — A textured dildo for the most texture slutty among us. Those drips! They are really something!
Minna Ola — Sometimes we don't know what we love until we experience it. That happened to me with this toy. Now I know that I love subtle vibration variations. My clit likes to be… kept on its toes?
Penetralia Number 66 — A new wooden sex toy company! And Number 66, the first thing I tried from them, was a home run. It's a cervix-friendly, G-spot honing dildo.
Fun Factory Big Boss — Again, I learned something new about myself with this neon orange beast: I actually like internal vibrations as long as they are not buzzy and numbing. Big Boss delivers. And is huge. Which tends to be a plus.
Worst sex toys of 2012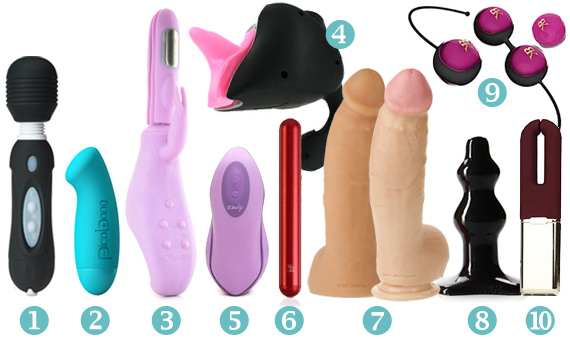 Vibratex Mystic Wand Rechargeable — I didn't review this one because doing so would result in a string of expletives the likes of which you've never seen on this blog. It literally lasts 6 minutes on a charge. I timed it. SIX. FUCKING. MINUTES. YOU GUYS.
PicoBong Kiki — "Feeble" doesn't even begin to describe the vibrations in this toy. It's horrible. I can't.
Jopen Intensity — Overpriced electrostim crap, with a clitoral stimulator that pokes my clit in surround sound. And an inflatable shaft. It's like a conglomeration of ridiculous things.
Lovehoney Rock Box — What even is this?! Still, I am dumbfounded by the premise. A huge, sander-sized sex toy? That flaps against you like a dying fish? Yeah, that sounds legit. Is anyone surprised it was discontinued?
LifeStyles A:Muse — Let's not forget how goddamn weak this vibe is! It's easy to miss it in the crowd of things I reviewed this year, but it was terrible. Lifestyles, stick to condoms.
Jimmyjane Little Chroma — This review rant was so long in the making that just publishing it was therapeutic. The Little Chroma is such a joke that I feel actual anger whenever I read a positive review of it. Don't fall for Jimmyjane's schemes and claims of "everlasting" vibrations.
Doc Johnson James Deen Silicone Vibrating Cock and Realistic Cock — God, I wanted these to be great. I really did. But they were too stiff, too HUGE, and too heavy with balls. Also, one of them scarred my sense of smell for life.
Tantus Severin — It made me feel like I was pooping. I feel like that's probably a bad thing for a sex toy to do.
Bedroom Kandi Hold On To Me — Nobody seems to get that vag balls cannot have stretchy retrieval cords and impossible holsters. They should also, I dunno, be noticeable in use? You'd think that'd be a no brainer, but not with the Hold On To Me balls.
Crave Duet — I think I said it best when I described the tips of this toy as "blunt talons."
1
Not only do they poke, pinch, and prod, but the vibrations have a tendency to freak out for no apparent reason. And the sound of lube wiggling between the tips of this toy… let's just say it could be used as a torture tactic.
Also, not a sex toy, but let's have a moment of silence for Jack's Blowjob Lessons and my friends who massacred it. Slow claps all around for taking down the guy whose worldview is the following:
It is natural for a man to be dominant in sex, and by giving him a blowjob you are showing ultimate submissiveness — and thereby giving him ultimate pleasure. Remember girls — this is NATURAL, that's the way it should be by nature. So forget about feminism when giving head.
Most Heinous Battery Compartment
Oh my god, if you could've seen me wrestling with the bullet that comes with the James Deen Silicone Vibrating Cock, you'd probably send me to anger management classes. The batteries just would NOT COME OUT, and I have absolutely no patience for bad battery compartments. They can ruin an entire toy. But, at least with the James Deen dildos, there was plenty to hate before I ever even dealt with the bullet.
Best Packaging/Accessories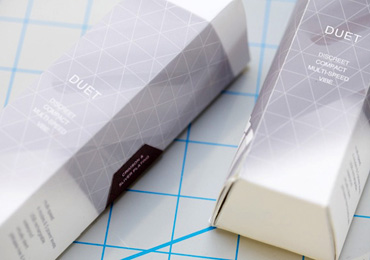 Ironically, just about everything about the Crave Duet's packaging was perfect. I loved the small, stylish box, and it comes with a lovely zip-up leather pouch that is one of the best storage solutions I've ever seen. Too bad the toy sucked.
Honorable mention: The Minna Ola came in a fun tube with an exclamation point sticker. Still haven't figured out the ideal use for it…
The Ends Justify the Means
(My favorite review of the year, no matter the toy.)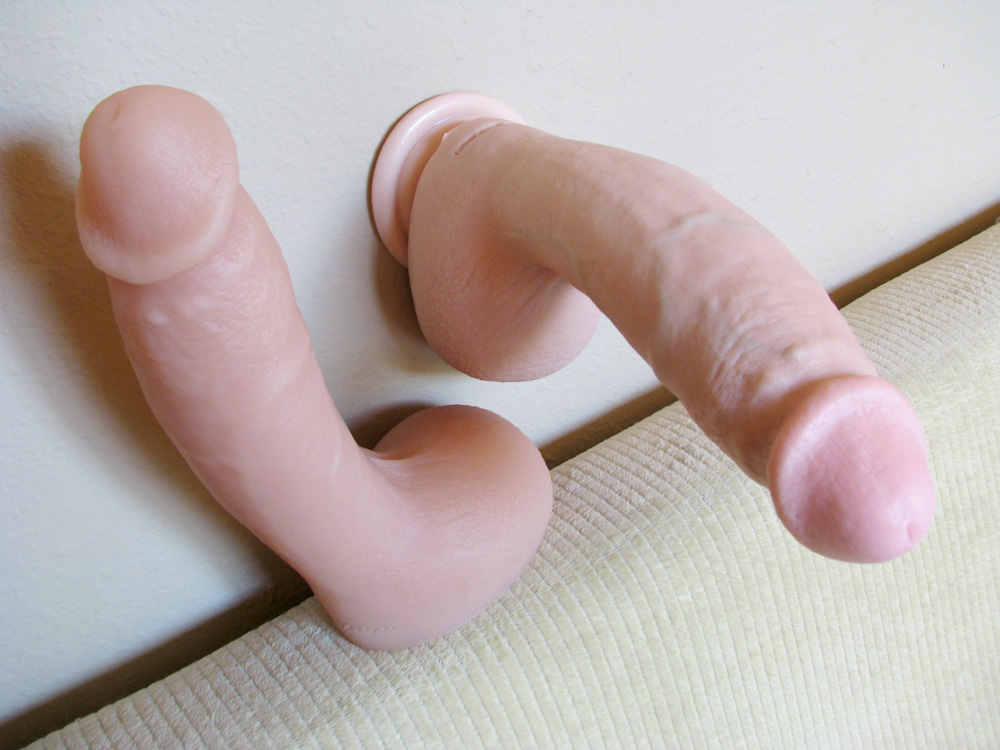 I never write 2,500 words about a toy. I wrote 2,500 words about the James Deen dildos. I had SO MANY THINGS to complain about, and I wanted everyone to understand just how monstrous, awkward, and disappointing these dildos really are. Of course, I got a few haters on Tumblr, but I regret nothing. This is easily one of the best reviews I've ever written…
You must pry yourself away from the vision you once had, the same one I did — when these dildos were first announced and everything was beautiful and nothing hurt. Before the dildos actually hurt.

I know you may not trust my opinion because I'm 26 years old and like, I just got my first smartphone last week, but if there is one thing I know, it's dildos. And I know you don't have to settle for these. I know you've been saving your lunch money in preparation for these toys, brown bagging it for Deen, and that's a lot of unsatisfactory lunches, so I don't want your dildo to be unsatisfactory on top of that. I won't allow that shit.
I also really loved my Jimmyjane Little Chroma review (my first review ever to include a recipe!) and my Jopen Intensity review. I quoted the Bible in my Tantus Splash review, which was a first. And then, of course, I birthed a handful of really good zingers…
As with any type of collector, the phrase "limited edition" is like a dog whistle in my ears. Add the color orange to the equation and I'm like a dog that has just savored a long car ride with the windows rolled down and is now bounding at breakneck speed into a park because I've spotted the perfect pile of shit to roll around in.
It comes with a 2-ounce tube of electrode gel, which proudly proclaims itself "salt-free"… in case you keep a pet slug in your vagina.




This is kinda like being a Top Chef judge when the competition gets fierce. All the chefs made delicious dishes, but someone still has to go home for something small and stupid. The Lotus is like the contestant that made the ill-fated risotto; it wasn't horrible, but it was a bit undercooked, and not nearly as tasty as the steak tartare its competition. Lotus, please pack your knives and go.
—Love Style Glass Lotus review
I mean, okay, 10 seconds isn't terrible, but if your grand plans involve programming the entire beat of "Nookie" into the thing, you're shit outta luck.
This toy would be a nightmare for partner use. Or, I suppose, it could be a lesson in communication — like those challenges on Tool Academy where you can only win if you talk to your girlfriend like she's a human being.
—Crystal Delights Crystal Twist review
Hardest to Wrangle
(My most difficult review to write.)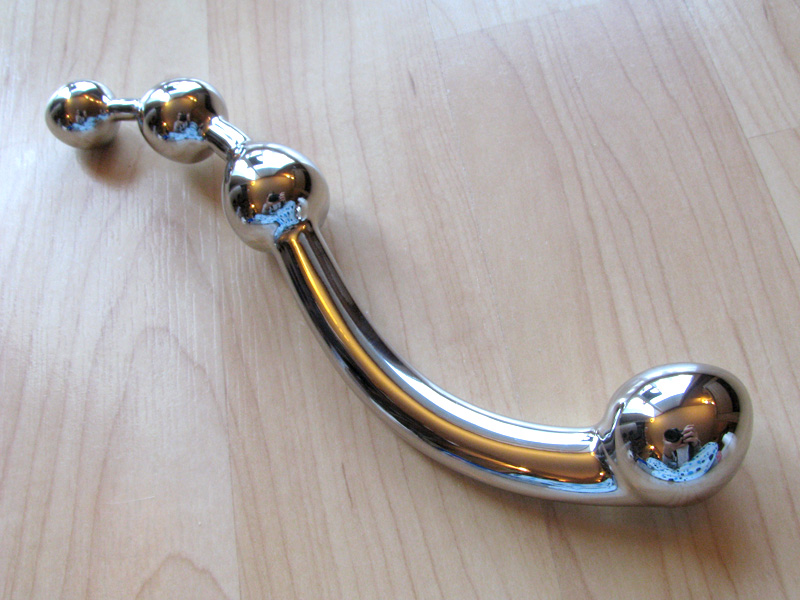 I had a really hard time writing my Fun Wand review. I found it impossible not to compare it to the transcendent Pure Wand, which I fear may have resulted in a crappy review. Yet I really don't know what else I could've said. A conundrum.
Honorable mention: I also struggled trying to articulate why I didn't like the Rippler and Lotus, and writing about the James Deen dildos unquestionably took years off my life.
I Risked My Life for You; You Are Welcome
(A toy that caused pain, night sweats, disillusionment, etc.)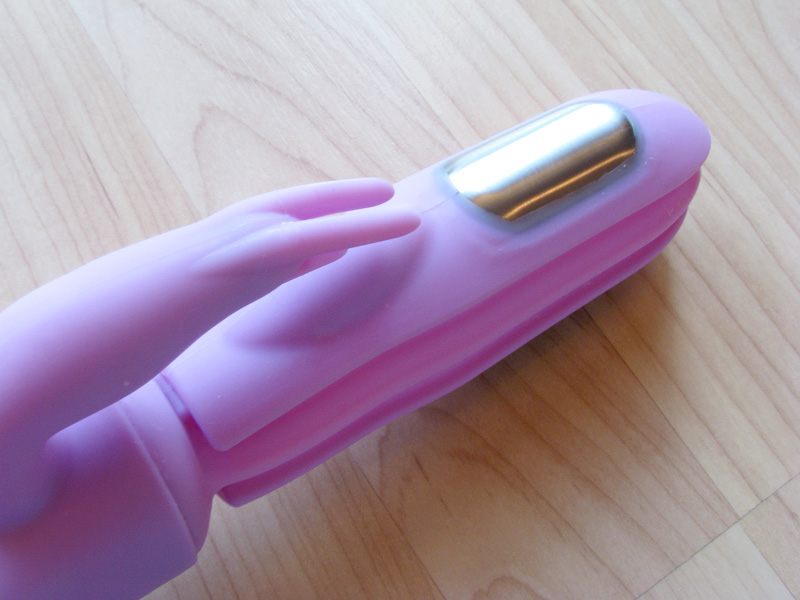 I had to give this award to the Jopen Intensity. I'd never tried an electrostim toy before I got it, so wooooo boy was that an experience. The involuntary muscle contractions were definitely freakish, but actually, what sucked more was that pointy-ass clit stimulator. I can still feel it now, and the toy isn't even in my vicinity anymore (I gave it away — quickly).
Honorable mention: The Sqweel pulled out my pubes and the Tantus T-Rex made me feel like I was about to tear my perineum. See what I do for you?
When I Use This Toy, My Desire to Throw It Across the Room Rises Exponentially With Each Passing Minute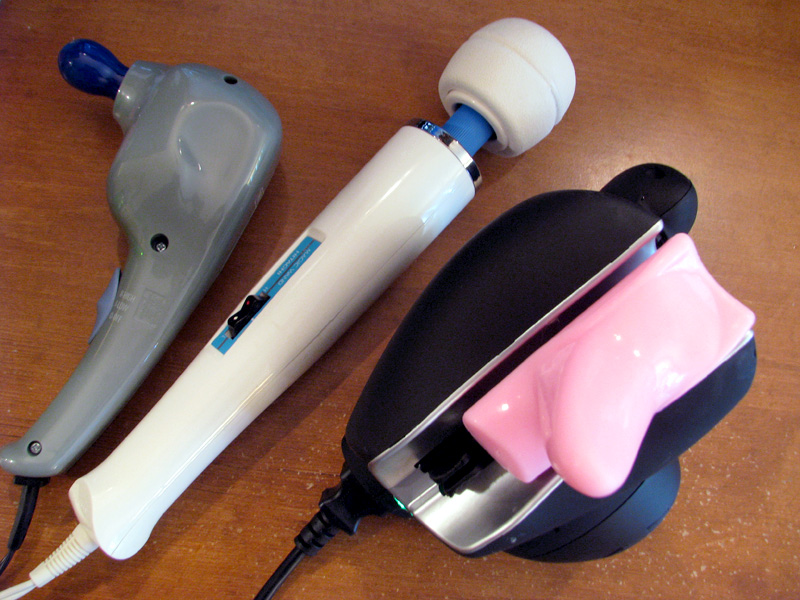 GONNA HAVE TO GO WITH THE ROCK BOX ON THIS ONE. From its enormous size to its porous attachments to its tendency to vibrate its own cord out of its socket, it is a bumbling fool of a vibe if I ever met one. It would not have been unusual to hear me muttering "I just can't even with you right now" while attempting to use it.
Honorable mention: The PicoBong Kiki. I can't get off with it. Just a wee problem, right?

Manufacturer of the Year

It's a hard choice, but Crystal Delights wins this year. Their two glass dildos, the Star Delight and Crystal Twist, are quite possibly my favorite glass dildos right now. But they also win because Shellie, the owner, is so personable and actually listens to her customers. She even sent me a new Crystal Twist when they added color to it, just because. People who send me dildos just because are the best people.
———
There you have it! My favorites and least favorites of the past year. What about you? What was the best toy you discovered in 2012? The worst?
A 2nd generation Duet is now out, with more power and a completely new tip design (wider gap and softer edges). If you own the original Duet and would like a free tip upgrade, fill out this form.