I like toys that do all the taking-good-photos work for me. The Crystal Twist is one of those toys.
As if the Crystal Twist was not pretty enough to begin with, Shellie has gone and added incredible color highlights to it.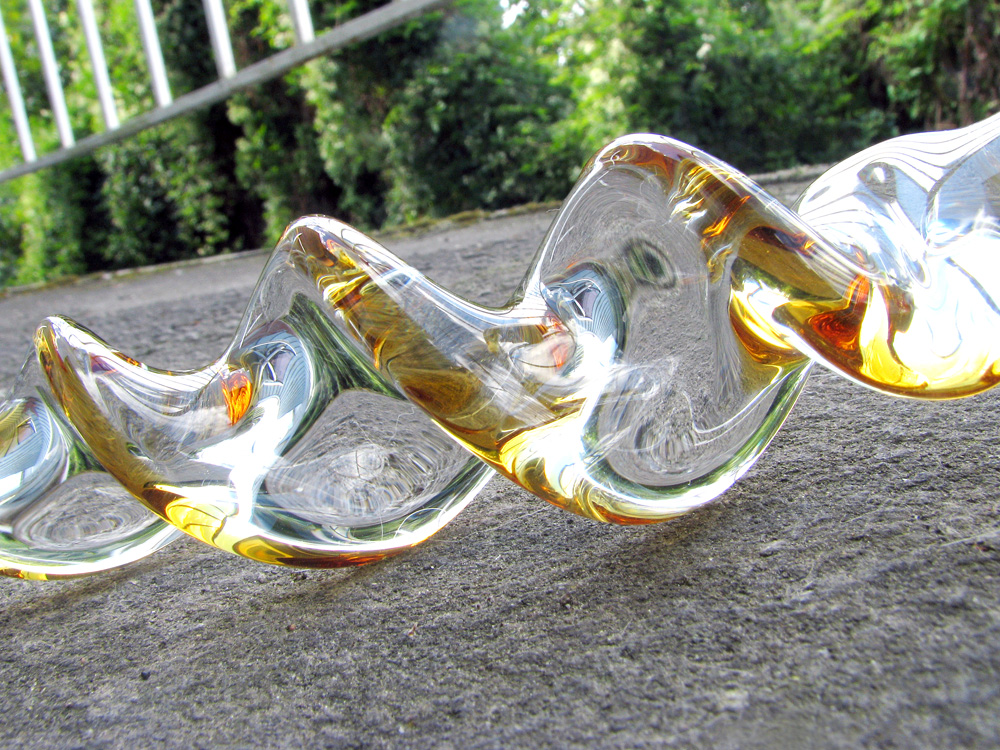 The extreme twisting shape of this dildo is a feature of one side of the Crystal Delights Spartacus MMXII Glass Torch, and when I posted on Tumblr about it, someone replied, "Ummmm… what is the spiral side for? Is someone supposed to put that inside them?" Because yes, unusual-looking sex toys are usually either really bad or really good.
In this case, it's really good. Every time I use the Crystal Twist, I remember all over again why it is one of my all-time favorites. Literally no other dildo I've ever tried feels like this one does. The twisting against my G-spot — gah.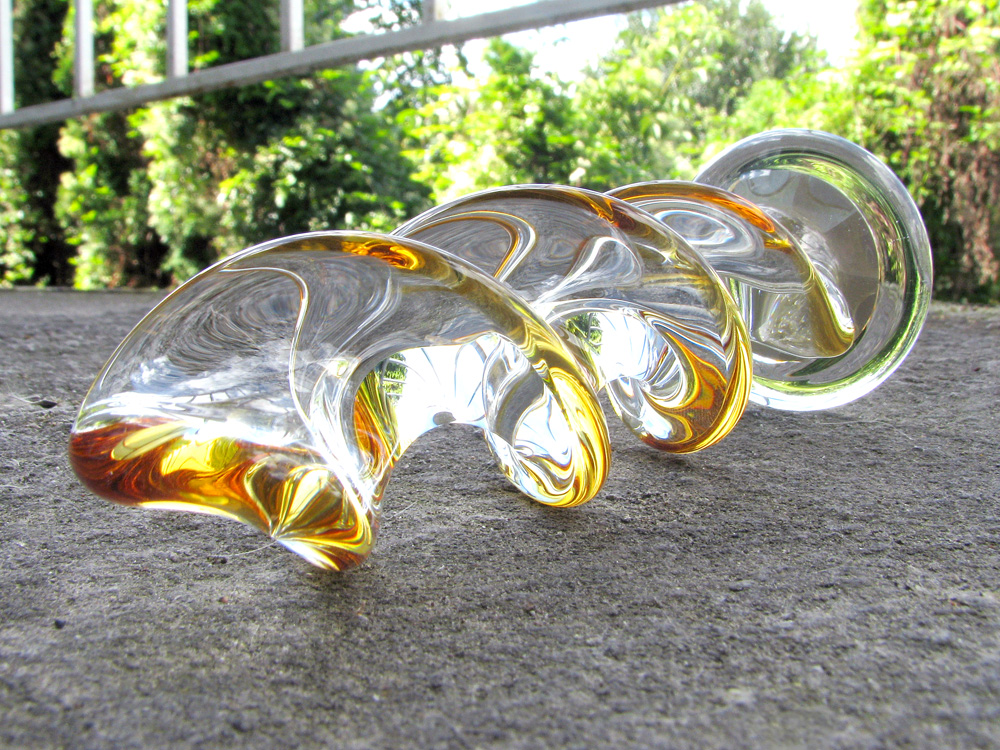 This new Crystal Twist actually twists in the opposite direction of the original. With the new one, I screw it into my vagina in a clockwise motion, then twist it to the left to manipulate my G-spot. With the original Crystal Twist, I use a counter-clockwise motion and twist it to the right.
Creepily, I have a preference. I like the original with the counter-clockwise motion. It's just more intense against my G-spot. I guess this means my G-spot is a lefty, just like my clit. File this under Things I Never Thought I'd Know About Myself.