It's almost 2012, so you (maybe) know what that means — it's time for me to list my top and bottom toys of 2011! Remember, like last year, this list includes toys that I acquired/reviewed in 2011, not necessarily toys that were released this year. Anyway, let's get to it!
Best sex toys of 2011

Vixen Creations Mustang — For the second year in a row, a toy made of VixSkin tops the list. Is it any wonder? VixSkin is so good, anything made out of it is amazing. Even smallish dildos like the Mustang. My vag was definitely surprised.
We-Vibe Touch — Finally, a rechargeable clit vibe in a perfectly pointed, scooped shape! Plus, deliciously rumbly vibrations.
Whipspider Rubberworks Jellyfish — A glorious, overwhelming combo of texture and G-spot stimulation… in a jellyfish shape. Why not.
LELO Mia — LELO hit it out of the park by overhauling their USB-rechargeable Mia. Not only did they make it stronger and rumblier, they made it black. Sleek as shit, yo.
NobEssence Allure — Wooden toys have a way of hitting my G-spot just right, and the Allure is no exception. Even if its bloopy end made my vagina cry "mercy" when I got to the third bulb.
Tantus Ryder — I've owned a trusty Ryder butt plug for years, but this year I got my hands on a NEON ORANGE one, which obviously warranted a rave review.
Jimmyjane Form 4 — You may be surprised to see a Jimmyjane toy on this list, but I gotta swallow my pride with this one and admit that I use the Form 4 on a pretty regular basis… and it does the job well.
Worst sex toys of 2011

iVibe Massager phone app — Perhaps it's not fair to put this one at the very top, since it's not an actual toy. Still, it's perhaps the only thing I tried this year that could not, in any universe, get me off. That's a feat.
LELO Lyla — As much as LELO ruled it with their new Mia, they failed miserably with their new line of SenseMotion toys, like the insertable egg, Lyla. I can't even explain to you how very frustrated this toy makes me, mostly because I really thought it could rock and it really DID NOT.
Split Dildo — Um. Yeah. I'm a glutton for weird toys, I guess. This one feels exactly how it looks — like slowly pulling your insides out.
Lady Calston Y-Bullet — Instead of batteries, this thing runs on mere USB power, which I thought could be cool. Only it was wholly incompatible with my desktop computer, not to mention buzzy and surface-level as fuck.
Mantric Siena Symphony — I received this toy from Early to Bed in exchange for my opinion on whether they should carry it. I did not like it and its "clever" manual.
Evolved Roulette Lucky 11 — Apparently the top wall of my vagina does not like intense, pinpointed textures.
Tantus VIP Super Soft — I got this dildo in a swap, and thank goodness, because I'd rather not have to write a review about a toy that feels like I am fucking myself with nothingness.
Most Heinous Battery Compartment
I only tried a handful of toys that took batteries this year, but the LELO Lyla wins this one with its horrific remote situation. It comes with this ridiculous plastic "key" that you have to use to screw the back of the remote into place. And the back of the remote is made out of this shitty silver plastic that scuffs up easily. Fail.
The Ends Justify the Means
(My favorite review of the year, no matter the toy.)
I'm tempted to give this to my Rough Sex 3 review based solely on this screenshot I took: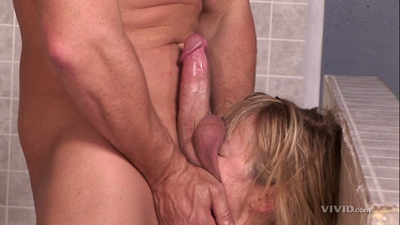 But you have to know that I agreed to review the iVibe Massager phone app knowing it would fail, send me into a rage, and result in one of my best reviews to date. I'm psychic like that.
Otherwise, I wrote a few pretty epic sentences this year…
It looks like a damn potato.
You cannot depend on this toy to respond when you are at the brink of orgasm and want to bump into a higher setting; nor can you depend on it to turn off when you need it to, like if someone walks in on you masturbating or if your cat decides this is a great time to venture into the fireplace.




I've learned my lesson: if a toy looks like a 90% chance of ouch and 10% chance of blowing your mind… well, that's sucky odds.
Oh, and I guess it vibrates or something.
Hardest to Wrangle
(My most difficult review to write.)
I really struggled with my reviews of the Je Joue MiMi and Jimmyjane Form 4. With the MiMi, I had to wait decades for a replacement after my first one freaked out and died on me, then I had to figure out why the toy sometimes felt strong and sometimes felt mediocre (…never did really figure that out). With the Form 4, I struggled with how to articulate my feelings of distaste while still admitting that this is a toy I will continue to use. Hard times.
I Risked My Life for You; You Are Welcome
(A toy that caused pain, night sweats, disillusionment, etc.)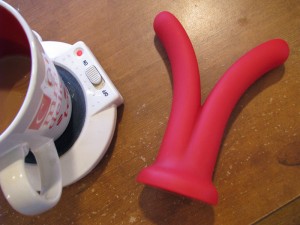 I remember the day I posted this photo on Twitter of my newly-arrived Split Dildo. Everyone thought I was batshit insane. Turns out, I was.
When I Use This Toy, My Desire to Throw It Across the Room Rises Exponentially With Each Passing Minute
The LELO Lyla wins again! I just cannot handle a toy that throws a tantrum the moment I do something "wrong," such as take a step backward or close my legs. I MEAN REALLY.
---
There you have it! My favorites and least favorites of the past year. What about you? What was the best toy you discovered in 2011? The worst?