I'm starting a tradition, peeps! Every year around this time, I'm gonna make a list of my top and bottom toys for the year, and give out entirely fake awards to various toys that have earned them. However, it's not going to be about toys that were released that year (despite living on the internet and breathing sex toys, I can't keep up with that stuff) — it's going to be about all the toys I acquired/reviewed that year.
In 2010, I raked in about 56 sex toys, pornos, sex accessories and other sundry items. These are my top ones — the ones I actually use past the testing period.

Best sex toys of 2010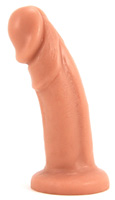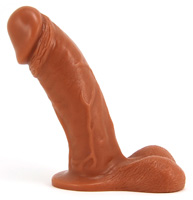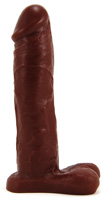 1. Vixen Creations Maverick/Anything made of VixSkin — Easily the best discovery of this year was the fantastic dual-density VixSkin material. I'm running out of new materials to try, but this one blew my freakin' mind. The Vixen Maverick was my first (and probably my favorite), followed by the Johnny and Outlaw. It has become obvious to me that I will love anything that is made of VixSkin, especially if it is nice and thick. Best friends forever.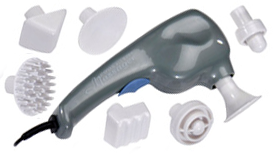 2. Wahl — This unassuming and cheap "massager" is everything the Hitachi wishes it could be: quiet, pinpoint, and almost as strong. The first speed is deliciously rumbly; the second speed is intense, overwhelming, and makes my legs quiver involuntarily. The vibrations from the Wahl are so deep that I almost always squirt while using it on my clit.

3. Ophoria Beyond 3 — Near-instantaneous squirting? Huge-ass squirting stains? Yeah, this thing's amazing. It's basically a silicone version of the Pure Wand. Listen up, world.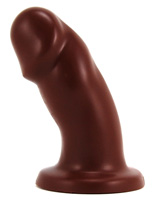 4. Vixen Creations Randy — Randy was my biggest (literally and figuratively) challenge of the year. At over 2 inches in diameter, I was worried that Randy would destroy my vagina. And yes, there was pain at first, but pleasure quickly followed, and soon I was squirting and ejecting Randy as I came. Randy is a glorious beast.

5. Jollies Jollet — The Jollet seems gimmicky at first, as it is molded from the inside of a vagina. But apparently playing fit-the-puzzle-piece with one's vagina is actually awesome. The Jollet is stiff and unforgiving, which makes its G-spot bump all the more delicious. And, since my vagina sucks it in so well, the Jollet doesn't have to constantly be held in place — perfect for lazy masturbators like myself.

6. Vibratex Mystic Wand — I avoided this toy for a long time because I was afraid its head would feel too large on my clit. WRONG. It is freakin' awesome. The rumbly vibrations on the first setting are fabulous, and the lack of a cord is a nice respite, even if it means corralling four AAs to get this puppy going. Also, it's entirely waterproof, unlike every other wand-style toy.

7. Jollies Jack — I bought this myself and never reviewed it, but it's a truly great — and very unique — dildo. It actually has a textured, off-center head that feels amazing on my G-spot. The shaft gets thicker toward the bottom, too. I love interesting dildo designs like this.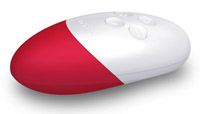 8. LELO Siri — While certainly not the most powerful clit stimulator out there, the Siri represents a great effort from LELO. Siri is ergonomic, strong enough to satisfy me, and its vibrations are even a bit rumbly. It was nice to see a clit toy that didn't try too hard to be innovative, and instead just did what works.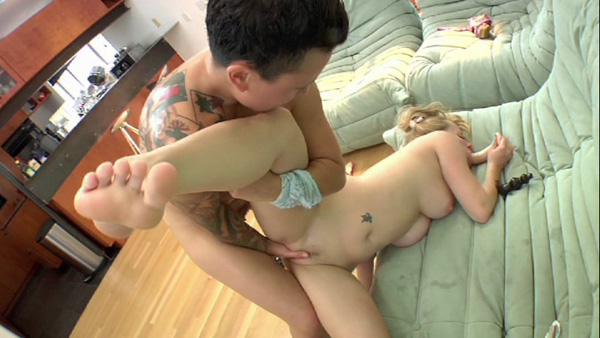 9. Belladonna's Strapped Dykes — Yeah, yeah, it's not a sex toy, but actually, it kind of is. This is one of the hottest pornos I've seen in my life, and I've seen a lot. As I say in the opening of my review, "There will be squirting, tons of it — onto faces, asses, assholes, sheets. There will be spitting, punching, smothering, choking. There will be feet in mouths and feet in vaginas. There will be a toe in a butt. There will be amazing sex toys. And then there will be me — trying to keep myself from having an orgasm every five minutes."

10. Seti Toyfriend — It's not often I come across a toy that offers a sensation I haven't felt before. This crazy little thing does it: very pinpoint, squirm-worthy stimulation coupled with a nice labia massage. It is, indeed, like an extraterrestrial life form visiting my clitoris.

Worst sex toys of 2010
And of course, I must make a list of the worst toys!
Better Sex Syngery Pleasure System — As a knock-off of my love, the Eroscillator, it was bound to fail in some way. I just had no idea it would redefine the word fail. As smelly as weed laced with motor oil, as non-intuitive as trying to open one's eyes while sneezing, this toy made me embarrassed to have requested it in the first place.
Booty Parlor Turn Me On Vibrating Panties — Yes, they are as terrible as their name.
Fairy Mini Wireless — This stupid thing would not hold a charge to save its life. It effectively turned the reviewing process into a math experiment, and turned me into a very cranky reviewer.
Ticklers — Um, am I supposed to be feeling vibrations right now?
Je Joue SaSi — It may be innovative, it may claim to "learn what you like," but bro, the SaSi is why people are afraid to spend money on sex toys. $185 for a toy that mimics a partner giving the slowest oral sex ever, conveniently switching their technique at the exact moment when it starts to feel almost good, is not worth it.
Jimmyjane Form 2 — A really fabulously-conceived toy; a really horribly executed toy. Let me give you a tip, sex toy manufacturers: if your toy has a "feature" that most consumers regard as a defect, you might wanna re-think said "feature." (I'm still really bitter about this one.)
Xtassie Cocomini — I got this toy when it first hit the market, thinking I'd be the first to discover the next awesome USB-powered toy. No.
Bnaughty Unleashed — With this and the vibrating panties listed above, I definitely came to my breaking point with remote-controlled vibes. Nobody seems capable of making one that does not eat batteries, or one that actually works at a reasonable distance. It's almost like toy designers are resigned to this same style of crap.
Jimmyjane Form 6 — This luxury toy is hard as a rock and features buttons that are extremely hard to push… especially when they are buried in one's vagina.
Spareparts Hardwear La Palma — Reviewing this gave me a headache. That is all.
Additionally, here are some snarky "awards" for the toys, manufacturers, and materials of 2010.
Most Heinous Battery Compartment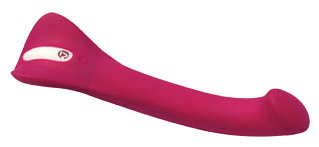 You know what, Nomi Tang Getaway Wild? Maybe I would've liked you more if your battery compartment wasn't as difficult as trying to extract a frightened cat from underneath a bed. Seriously, sometimes I wonder if anyone tests these toys before they go on the market.

Manufacturer / Material of the Year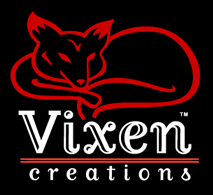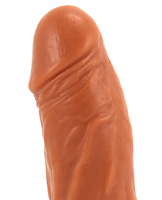 I couldn't give this award to anyone except Vixen Creations and their outstanding VixSkin silicone material. Before this year, I was deathly and unnecessarily afraid of realistic dildos, but one taste of VixSkin and my mind was changed forever. The realistic skin textures and dildo shapes of Vixen's toys, coupled with the soft-on-the-outside hard-on-the-inside VixSkin, make for some incredible sensations.
When I Use This Toy, My Desire to Throw It Across the Room Rises Exponentially With Each Passing Minute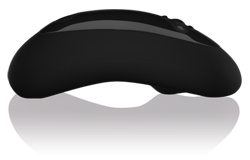 As I sat with my legs spread wide and propped up on my desk, trying to get the Je Joue SaSi to do something, anything to my clit, I wondered what I had done with my life.
Honorable mentions: Jimmyjane Form 6 (how am I supposed to press difficult buttons when they are covered in vag juice?), Jimmyjane Form 2, Jimmyjane Form 3 (just kidding on that one… sort-of).
The Ends Justify the Means
(My favorite review of the year, no matter the toy.)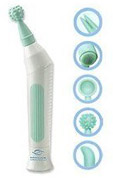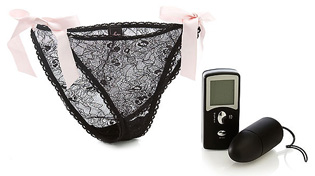 This is a tie. The Better Sex Synergy Pleasure System review was one of the most fun reviews to write, ever. So much rage, channeled so beautifully into a wonderfully snarky review.
The Booty Parlor Turn Me On Vibrating Panties took but one testing session to review. I had just slogged through a mediocre remote-controlled egg, and this one turned out to be almost the exact same product, only worse. But as readers of this blog know, the worse the product, the more awesome the review. I managed to incorporate mentions of both diapers and poop into a sex toy review, and I am still proud of that.
Honorable mentions: Vixen Maverick, LELO Ina, Rough Sex 2, Beer Lube, My Own Master
Cats' Choice
My cats appreciated the case for the Spareparts Hardwear La Palma; they promptly laid on it while I wasn't looking and left tons of hair behind. Another favorite was the little silver pin/brooch that came with the LELO Isla — perfect for knocking onto the floor! And how could I forget the Liberator Wing, which is an absolutely superb scratching post.
On the flip side, the cats were highly disturbed by the smell of the pouch that came with the Duncan Charles Designs Signature. I could practically hear them muttering wut as they sniffed it.
I Risked My Life for You; You Are Welcome
(A toy that caused pain, night sweats, disillusionment, etc.)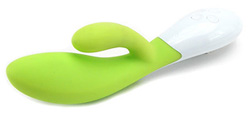 "Like a rabid dog on my clit," I wrote, and called the clitoral arm a "clamp." That is the LELO Ina for you. Some may love it for its intense pressure, but personally, I am scared to use it ever again.
Honorable mention: Liberator Scoop, which I just about fell off of many a time.
Biggest Disappointment
(So disappointing I can't even think of a clever name for the award.)

I do not barter with companies in order to get particular toys, but I gave a company 3 months of free advertising in exchange for the Njoy Eleven. This $300 whopper of stainless steel has been hailed by many as entirely worth the price. I spent far too long honing my review on this one, hoping next time I tried the Eleven it would blow my mind. It never did, and now it sits, taking up space, on a dresser in the bedroom.
Honorable mention: The Jimmyjane Form 2, which had so much damn potential until it didn't.
---
There you have it! My favorites and least favorites of the past year. Hopefully 2011 will be just as filled with rad toys and hilariously bad toys. What about you? What was the best toy you discovered in 2010? The worst?