I have tried many dildos that hit my G-spot with varying degrees of accuracy and sensation. Some stimulate it very intensely. Some stimulate it softly, with more subtlety. Some have only caused me discomfort. And a select few, by themselves, can make me squirt.
The Ophoria Beyond 3 makes me squirt in less than 30 seconds. Less than 15 if I really go for the gold.
I do not have to think. I do not have to position. I just have to lube up, insert, and thrust. The lengthy handle is a godsend — I clutch it as though my life depends on it. The vertical shape of the dildo allows the shaft to rub my clit as the bulb pounds crazily against my G-spot. This is unheard of. This is glorious. This is perfection.
I don't think I've ever used the Beyond 3 for more than a few minutes at a time. I never need to; it gets the job done quickly and consistently. This isn't a dildo you take out to a romantic dinner and snuggle up with at night. It's for intense, automatic G-spot stimulation, almost instantaneous squirting, and forgetting to breathe for 15 seconds straight.
I'm serious. Instasquirt.
The Beyond 3 is definitely among my top three G-spot dildos, along with the NobEssence Seduction and legendary Njoy Pure Wand. Of the three, it's by far the cheapest ($50!) and the only one made of silicone. Generally, I prefer harder materials against my G-spot, but the Beyond 3's silicone is fairly rigid, and its shape is out of this world. It's basically the silicone version of the Pure Wand. Plus, it won't set off alarms at the airport.
And so, the Beyond 3 is the best silicone G-spotting dildo I've encountered. Hands down. If you're still, somehow, not believing me, maybe photographic proof will seal the deal: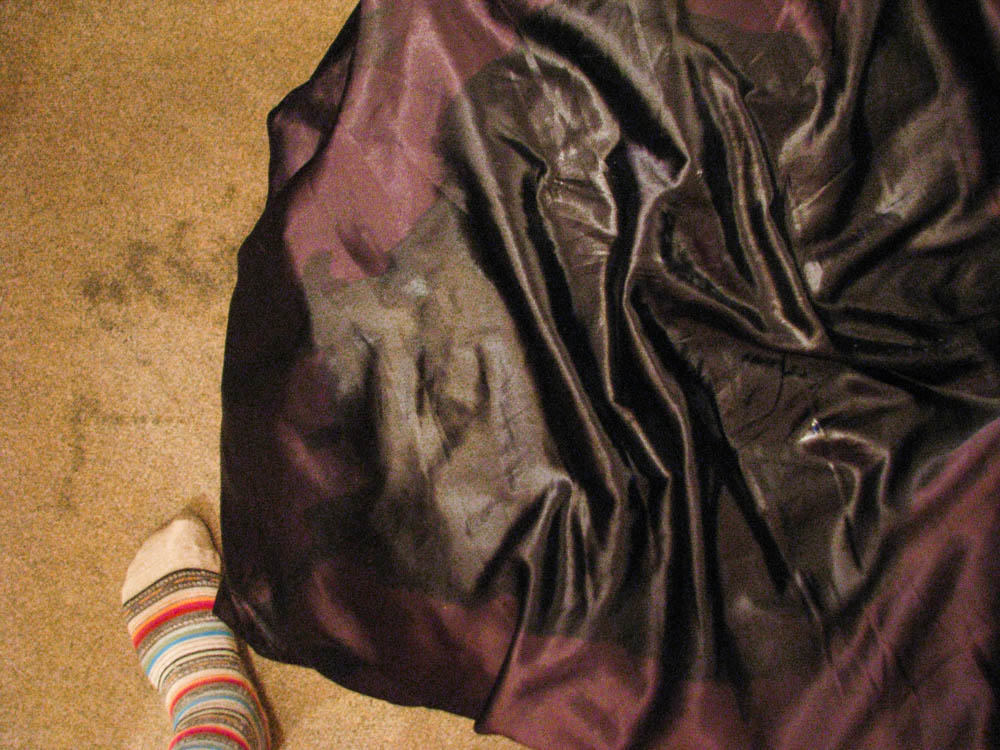 I rest my motherfuckin' case.
Postscript: One of the most popular posts on his blog is my review of the Lelo Ella, the dildo that gave me my first G-spot orgasm and ejaculation. I still think Ella is a wonderful dildo, but the Beyond 3 is officially taking its place as beginner G-spot dildo #1. The handle and ease of use just cannot be topped.