Want to ask me a question? Email me at
hey.epiphora [at] gmail [dot] com
, or
ask here
.
How often do you masturbate? You have quite a collection of toys; do you end up using most of them?
Generally, every other day. Sometimes I go days and it's just a mistake because I always come too fast and don't get to adequately test the toys. I always say that I should do it more, and I should. Ideally, once or twice a day. HOWEVER, I'm now in the habit of having more than one orgasm per session. That is a good habit to have formed.
If I don't love a toy, I don't end up using it much at all. I'm usually busy with toys I haven't reviewed yet, and for a treat, I'll use toys that I really adore. Occasionally I'll open my drawers and see if there's something I haven't used in a while that I might like to try again, which tends to simply verify what I already know but sometimes surprises me.
I am curious about the Tantus T-Rex. How does it compare to the Vixen Creations Randy? I know it is a bit longer, but is it as thick? Which is more fun to use?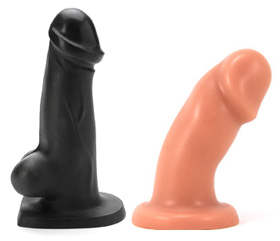 Everyone always asks me this and oh god, I do not recommend the T-Rex. It is fucking massive, even for me. I have only tried it twice, each time with a grimace on my face. It takes a lot of work to even get it in my vagina… it actually feels like it's going to tear my perineum it is so big. I do not enjoy it at all.
I also measured T-Rex and Randy and here's what I discovered. T-Rex's head is 2.39″ in diameter; Randy's is 2.15″. T-Rex's girth is 2.07-2.33″ diameter; Randy's is 2.07″.
So T-Rex IS bigger, especially that damn head. The big difference is that the T-Rex is made of solid, very hard silicone, whereas my Randy is covered in softer VixSkin. Even the regular silicone Randy is softer than the T-Rex, though. And then, the head on the T-Rex is much more extreme (that lip! I shiver just looking at it!) and nearly insurmountable. To me it is no contest. The Randy is amazing and the T-Rex is terrifying.
Can you provide insight into some of these lube ingredients that read like the ingredients in my Sugar Free Rockstar? Aspartame? Taurine? Caffeine? Guarana? My Luna Beads came with a lube sample that contains three of those things. Clearly I'm fine putting these ingredients in my body, and LELO states the lube is safe with all their pleasure products, but what potential hazards are involved in using lube with aspartame? Or the others?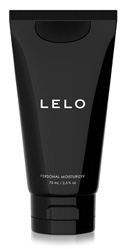 As far as lubes go, LELO's is fairly safe. You are right that it contains aspartame as well as guarana extract, but not taurine or caffeine (although you are making me thirsty for a Rockstar!). This review has a simple explanation of each ingredient, and EWG's Skin Deep Cosmetics Database is a good place to look up puzzling ingredients.
Aspartame, for most people and as far as we know, is not hazardous. In fact, it's the sweetener of choice for Sliquid, one of the most body-safe lube companies around. As with anything, the only known risk of any ingredient would be a potential allergic reaction.
The main lube ingredient you want to avoid is glycerin. And perhaps parabens. Here's why.
I'm in a long distance relationship 6 months of the year and I'm always looking for ways to stay connected and have fun… I was wondering if you were aware of a toy that could be controlled from across the country?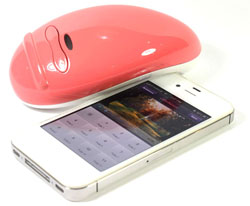 There are many options! If you want an insertable vibe, I'd recommend the We-Vibe Rave, We-Vibe Nova, or OhMiBod blueMotion Nex 2. If you want a "wearable" vibe, there's the We-Vibe Chorus, OhMiBod blueMotion Nex 1, We-Vibe Jive, and We-Vibe Bloom. Lovense makes some good stuff, too. Lesser mortals include the Je Joue remote controlled toys, Vibease, We-Vibe Wish, and We-Vibe Gala.
Personally if I had to choose one, I'd probably pick the We-Vibe Rave. It's the most versatile, and I like We-Vibe's app better than others I've tried.
I'm tired of bad porn. Like the stuff that's 80% blowjob and 20% coming on a girl's ass and her acting like it's the best thing ever. So I'm at the point where I'm willing to pay a monthly fee to have good porn (and also know that the actors are being paid and treated like human beings). However I can only afford to pay for one site. Can you recommend a good porn site?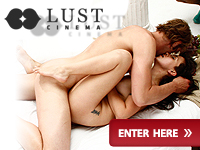 I do believe that Lust Cinema is the answer to your prayers. It includes Erika Lust's visually stunning films, as well as videos from awesome feminist directors such as Jacky St. James, Michelle Flynn, Joybear, and Jennifer Lyon Bell. Or check out her popular site XConfessions, where she shoots films based on anonymous fantasies. Don't want to get a membership? Consider EroticFilms, which has similar selection but offers rentals of individual scenes/movies instead.
Another option is Burning Angel, which is run by a woman (Joanna Angel) and features "alt" performers, but is more formulaic. On the plus side, dreamboat Danny Wylde is a staple of Burning Angel scenes.
If your tastes err on the queer side, I would suggest either Courtney Trouble's Indie Porn Revolution or Shine Louise Houston's PinkLabel.tv. PinkLabel.tv is the most diverse, with indie porn from all different filmmakers/studios, such as T-Wood, Trouble Films Bonus Hole Boys Heavenly Spire, Blue Artichoke Films, Handbasket Productions, and of course Pink & White.
Here's the porn section on my "buy toys" page if you want to check out other options. And if you ever want to know if a director has feminist principles, check this list.
Do you ever have a problem in relationships when the person you're seeing gets intimidated by your toys?
No. I've been with my boyfriend for nearly 8 years, so I started reviewing a couple years into our relationship. He has never been weird about toys at all, and if he was, we'd have a problem. I have very little tolerance for people who not only feel threatened by toys, but don't understand the benefit of them. Jealousy is ugly — even more so when you're jealous of something that brings your partner pleasure. And uh, sex toys are objects; people are people. If you're too dense to get that, I don't want to know you.
Considering how huge a part of my life sex toys are, I could never date anyone who was not extremely comfortable with my collection and my job. Also, if someone didn't want me to use toys during sex, I'd chop them up into little pieces.