October 1st, 2010
WHY WHY WHY WHY: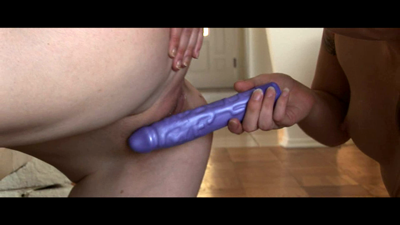 WHY WHY WHY WHY.
November 13th, 2010
I took a break from playing Plants vs. Zombies…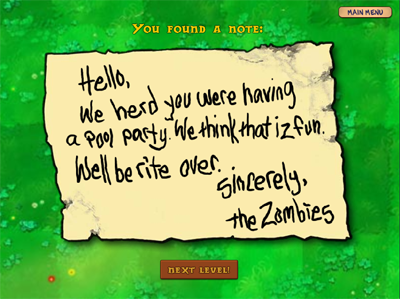 …to watch a new Burning Angel porno, Doppelganger. The first scene was set in a DILDO FACTORY. I promptly skipped it, though, because solo scenes are boooring.
I found myself at Jiz Lee and Joanna Angel's scene, which begins with them trying to pitch the idea of the new Joanna Angel sex doll to a bunch of corporate dudes. The dudes aren't paying attention, so Jiz asks, "don't you guys find this the least bit exciting?" Some dude replies, "um, not as exciting as… HAPPY HOUR AT MOTHERFUCKIN' APPLEBEE'S!" Then all the dudes get up and leave the room whilst singing "FUZZY NAVEL TIIIIME."
Amazing.
The rest of the jacking-off sesh was uneventful, although it verified that yes, the LELO Gigi still disappears into my vagina when I use it.
December 8th, 2010
I took a bath while the boyfriend played Wii. The cats were absolutely enthralled, and yet also disturbed. One of them started backing away when the LELO Isla drifted toward him atop the water. Meanwhile, the Nomi Tang Getaway Wild ended up in the drain (FORESHADOWING?).
I got off with the Mystic Wand despite two cats creeping on me and sometimes licking my knee.
December 12th, 2010
Um, so, there's this scene in Tori Black is Pretty Filthy 2…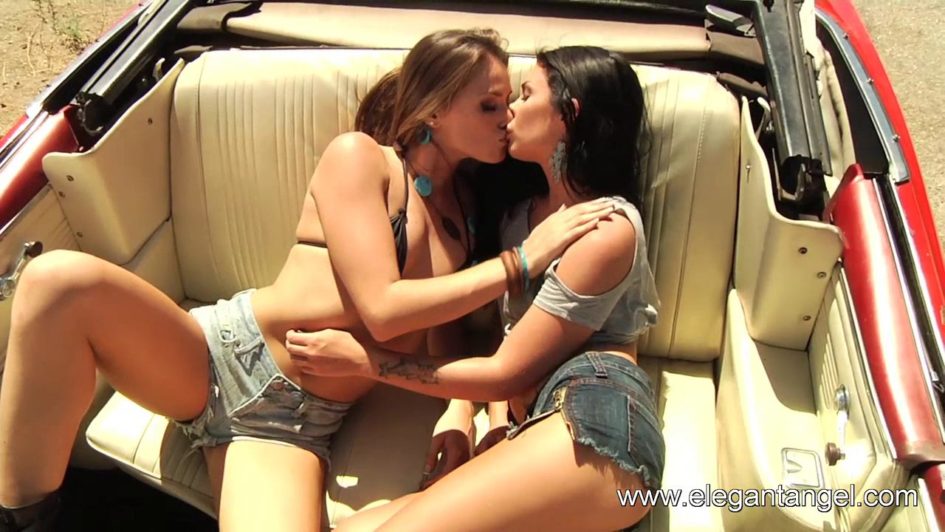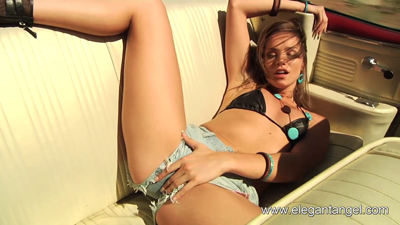 Hot girls, amazing lighting, windswept hair, backseat of car?! Daaaang. They are trying to get me to jizz in my pants, and it is TOTALLY WORKING.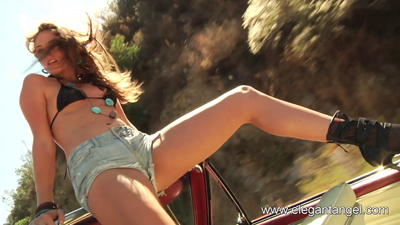 Good job, fat cat porno dudes — you got something right for once. Plus, there are no disgusting purple dildos!
I used the amazing NobEssence Seduction. I didn't squirt, but simply feeling the G-spot pressure while I came was awesome.
December 17th, 2010
Having recently received a screener of Tristan Taormino's Expert Guide to Female Orgasms, I dove right into the workshop portion. But, problem: the workshop portion also shows clips from the sex scenes. So I was turned on, but also needed to eat lunch.
Naturally, I made a corn dog and ate it while watching Kate St. Ives suck Sean Michaels off. It was actually not as weird as I had anticipated.
Eventually, after the corn dog was long gone, I used the Mystic Wand on my clit while thrusting with the Pure Wand. I came once, but wanted to keep going, so I switched to the Wahl on my clit. HOLY CRAP, I forgot how intense that first setting on the Wahl is! It made me jiggle my leg like an animal being scratched in the right spot. I eventually came again, and oozed.
December 22nd, 2010
I was watching more of the new Tristan movie, just hangin' out and takin' screenshots, when I suddenly made a new friend on Google Talk (previously just a friend on Twitter), Vega. We discussed how hilarious the Hitachi is (so gigantic, so loud) and suddenly, seemingly out of nowhere except not at all, she mentioned The Room, my favorite bad movie of all time.
Vega: also, partially on topic
Vega: i think The Room would have made a lot more sense to me if, at some point, a hitachi was in use
Vega: because then i would understand — oh, it's just a weird porno
Epiphora: you just made me giggle across the room
Epiphora: so
Epiphora: loudly
Vega: LISA HOW COULD YOU DO THIS TO BRRRRRRRRRRRR
Epiphora: I'M FED UP WITH THIS BRRRRRRRRR
Vega: YOU LOOK SO SEXY LISA I LOVE YOU SO BRRRRRRRRRR
Epiphora: YOU'RE MY FAVORITE CUSTOMER BRRRRR
Vega: I GOT THE RESULTS OF THE TEST BACK I DEFINITELY HAVE BRRRRRRRRRRR
Epiphora: im crying
Epiphora: from joy
After a lot more laughter and hilarity, I got back to my original aim of jacking off. I finished myself off while watching Dylan Ryan and Mr. Marcus go at it.