I can now say that I own a vibrator engraved with my name. Or, I should say, engraved with the epic sequence of words Exclusively for Epiphora. I didn't choose that phrase — my brain is nowhere near that swanky — but I like it. And they spelled my name right, which is more than I can say for people who still think I'm "Euphoria."
Unfortunately, I now worry about what this vibrator, exclusively for me and permanently marked to prove it, would do if I tried to give it away. Stage its own personal electromagnetic pulse in revolt? Commit suicide by jumping out the window and into the street? I have to think about these things, because I do not see myself using this toy in the future. Ever.
The Crave Duet is one sophisticated vibrator; there's no doubt about that. Mine is the brown one, which is fucking gorgeous — and coupled with the chrome-plated side, it's one of the most glamorous toys I've tried in a while. It also comes with a really sleek, slim leather pouch with a zipper. Finally, someone gets that it doesn't have to be all massive wooden boxes and flimsy drawstring bags!
The whole shebang comes in a small, trapezoid-shaped cardboard box. The back of the box reads, We believe excess packaging is a waste. But pleasure never is. Our simple packaging is designed to minimize environmental impact. Quick start info is printed inside the package, and further product information can be found at the permanent URL engraved on the enclosed Crave charm. The silver charm lists a URL that is both hard to read and confusing — Lvcrv.com/wlove (you're welcome).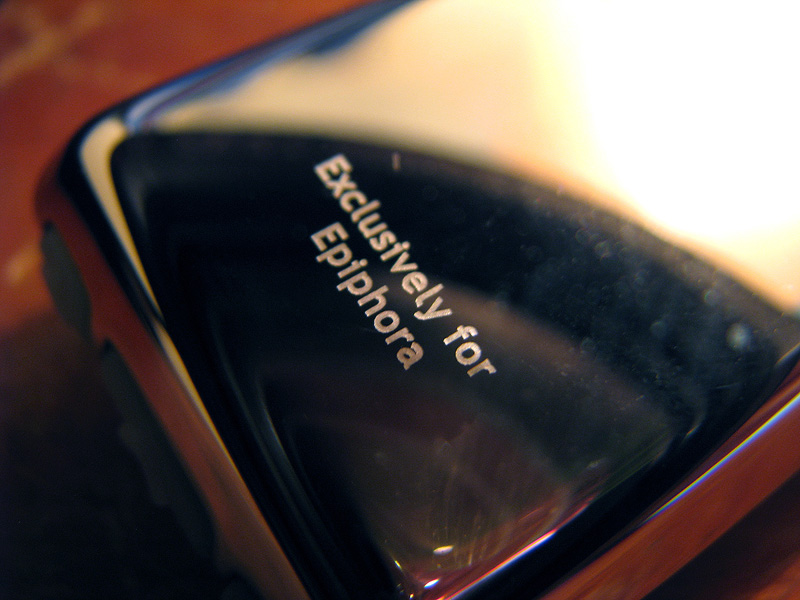 The Duet amassed a good deal of publicity when it was being crowdfunded, I guess because it was both a sexy vibrator and a USB storage device. Well, sort of. Mine is the $150 one that doesn't come with any storage. You have to pay $70 more to get 8 GB of storage (and a 24KT gold plated band, because why not), or $200 more to get 16 GB of storage and a 24KT gold plated body. Babeland does not carry either of these versions, probably because 16 GB flash drives can be found for ten dollars or less. Like, yeah, this is not 2006. Plus you can't use it as a porn storage device and a vibrator at the same time, so what is the point?
The Duet's beautiful exterior only makes its lackluster performance even more maddening. First of all, when you turn it on, it pulses to alert you about its battery situation. If it's fully charged, it pulses four times. I appreciate the gesture, but anything that delays my getting off is not cool.
The Duet has dual motors and, oh look, guess what — it has the same problem that the Jimmyjane Form 2 does. The two-pronged, dual motor thing is just really wonky. You never know when a random jolt will go through one of the prongs, or when the thing will start weirdly pulsing… and this is on the so-called "steady" vibration mode. It changes all the time depending on how you hold it.
But perhaps worst of all, the blunt edges of the tips are uncomfortable and off-putting. Remember, I'm not even terribly sensitive to seams, but these edges are annoying. At any adjustment of angle, I run the risk of pinching or prodding my clit. Sure, I can turn it so the edges aren't pokin' me, but then I only feel one of the motors. Which is not enough to get me off. [Note: A 2nd generation Duet is now out, with more power and a new tip design (wider gap and softer edges).]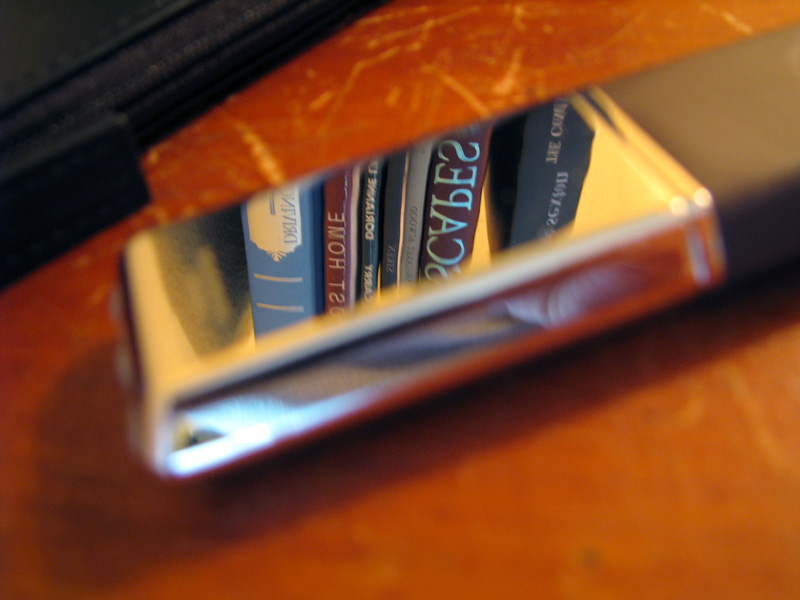 Yeah, the vibration strength is not awesome. Not awesome at all. At its highest, it's comparable to the second strength (out of five) of the Form 2. The LELO Mia, also USB rechargeable, is stronger than the Duet, and it only has one motor.
The cherry on top is how the Duet reacts to lube. The toy by itself is exceedingly quiet, but when lube is added to the mix (which is always), the lube writhes between the prongs and creates a most unpleasant sound… like something wet colliding with something electric. It's weird as hell, and if you masturbate in silence, it'll get on your nerves. I masturbate with porn moans blaring in my ears and it still got on my nerves.
More power, less glitches, and a full circle shape instead of blunt talons would've gone a long way. Instead, all the Duet has going for it is that it looks pretty, comes with a nice storage pouch, and holds a charge well.
If you absolutely must have something with the rabbit ear shape, the Je Joue Rabbit Bullet is stronger and more comfortable, and I also like the Toyfriend Snazzy and Fun Factory Volta. Otherwise, my favorite rechargeable clit toys are the We-Vibe Touch, LELO Siri, Leaf Life, and LELO Mia. In the USB rechargeable realm, the LELO Mia easily reigns supreme. It might not have as much shiny embellishment as the Duet, but it's stronger, more pleasurable, and $85 cheaper.
The engraving on this toy makes me feel married to it, inseparable from it, and a little compassionate toward it — but I have a feeling it's gonna be seeing the dark depths of that leather pouch for a long, long time.
Get the Duet at Good Vibes, Babeland, or Pleasure Chest.