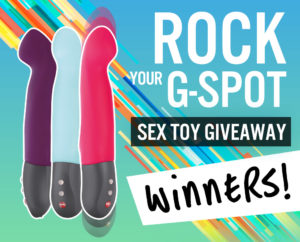 Recently, somebody pointed out to me just how far my giveaways have come. An old giveaway from the early days of my blog fetched 30 entrants, which at the time was impressive. Now, here I am writing a wrap-up post for my most recent giveaway, Rock your G-spot, which garnered over 2,000 individual entrants. W. T. F.
Of course, this time I was giving away something much much cooler: 8 self-thrusting Stronic G toys from Fun Factory. But still, I'm forever amazed at the response, and especially the amazing artistic entries. SO MANY GOOD ONES, you guys! I'm excited to share them with you here.
So, here's how all the winners shook down. All have been contacted and confirmed.
Random winners: Lisa, Katie, and Meowwl!
Best artistic winners: Brie Love, Nia, and Blue!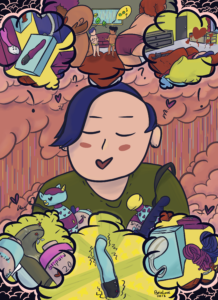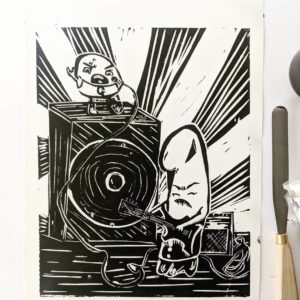 "Fantasy in Reality" by Brie Love: So much cuteness — and so much detail! The cat on the bed. The lube dispenser. The "Slipuid." The adorable people discussing handcuffs. "What I'm going for here isn't just about the G-spot," Brie explained. "It's about how it plays into all the sexy things I want to try and am already really into!"
Block printing by Nia: I loved how this one took the "rocking" theme and ran with it, and the guitar face on the Stronic G just kills me. Block printing is an artistic process I'd never heard about before (the image was carved out of linoleum first), and boy it is impressive! "I think it aptly highlights the kind of adventures my G-spot and the Stronic G would have," Nia wrote.
"Bring Down the House" by Blue: This incredibly detailed piece (I mean, just look at that mouth-watering Pure Wand!) aims to depict the feeling of an orgasm. "I decided to incorporate the idea of the wall turning into sheets being grasped in pleasure," Blue said, "knocking all the frames out of place while the images become more abstract closer to the 'orgasm.'"
Best comment winner: Morgan!
I'm not gonna lie to you, my relationship with my G-spot has been complicated. When I first learned to masturbate to orgasm, I did so under the guidance of a cis male abuser, which meant that the focus on my G-spot was HEAVY (because like most douchey cis men, he thought penetration was The Only Way To Do Sex). I only learned to have clitoral orgasms years later.

However, I still love the sensation of G-spot stimulation. Through sex with other, non-abusive people, cathartic solo wanking and a lot of therapy, I've removed the association that G-spot stuff = That Abuser, and reclaimed that magical bundle of nerves in my vagina for my very fucking own.

Winning a Stronic would be incredibly exciting and grant me new ways to investigate my G-spot and build my loving relat ionship with it; if I don't win the Stronic, no big, but winning it would feel like a sign from the universe saying "You deserve orgasms! Your G-spot is your own!"
Best tweet winner: Sarai H, with this excellent poem + photo combo:
This hand's over-employed
'Cause only it's ever toyed
With this spot in my void
Called the G

I'd be so overjoyed
And no longer annoyed
With the Stronic deployed
OMG
I never knew I needed a poem that rhymed something with "OMG," but I definitely did.
I also wanted to share the rest of the awesome art that was created for this giveaway! As a person who can barely draw, I was astonished by what y'all made. So, with permission, here are the rest of the artistic entries.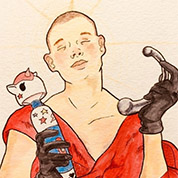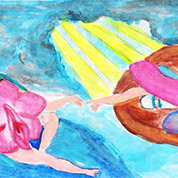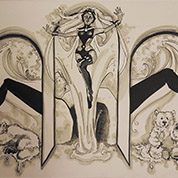 Watercolor by Mackenzie,"The Creation of G" by Sara D, "Wet and Wild/Still Untitled" by Bitsen.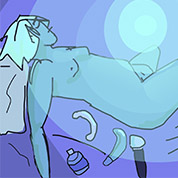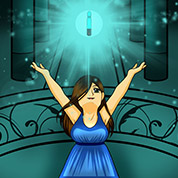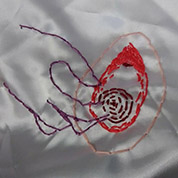 Digital art by Ellen E, digital art by GoldenDove, "Dildo Cover" embroidery by Rayna.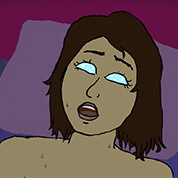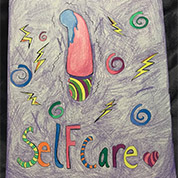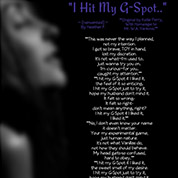 "Flashes of Pleasure" by C, "Selfcare" by Rose Troya, "I Hit my G-Spot" by MuZe1915.
And finally, "Tool of Discovery" video by Jay:
Not artistic at all, but here's my "creative" entry into the #rockyourgspot contest. @funfactoryusa
"Tool of Discovery"https://t.co/2CCr81W6MB pic.twitter.com/ja9WRTLZYr

— Jay (@ExLowDrive) May 16, 2018
Huge thanks once again to Fun Factory for their generous contribution of EIGHT toys for this giveaway. Give them — and all the artistic entrants — some love in the comments!