Oh hey, remember 2014? It was the year I was a guest on Sex Out Loud Radio, I taught a sex blogging class, I fell in love with someone new, and I bought a house. This year I coined a new catchphrase, "that's not where my clit is," which can be applied to any unsatisfactory experience. I shook my head in disgust at the LELO Pino, Teddy Love, and shitty G-spot articles. I hung out with my friends, bid farewell to the makers of fantastical dildos, and said hello to my new sponsors. I conducted several hugely successful giveaways, one of which netted some of the most creative entries I've ever seen. I also got back-ups of my favorite vibrator and wouldn't shut up about it.
Through it all, though, I did what I do best: I put a bunch of new stuff in/around my vagina. Now, I will use my discernment to tell you which toys sucked the most and which toys sucked the least (err, ruled the most) this year.
As in 2013, 2012, 2011, and 2010 (jesus, I've been doing this a long time), I'll first list the best/worst toys, then give out awards such as "Biggest Disappointment" and "When I Use This Toy, My Desire to Throw It Across the Room Rises Exponentially With Each Passing Minute."
Don't forget to comment with which toys you loved and hated this year!
---
Best sex toys of 2014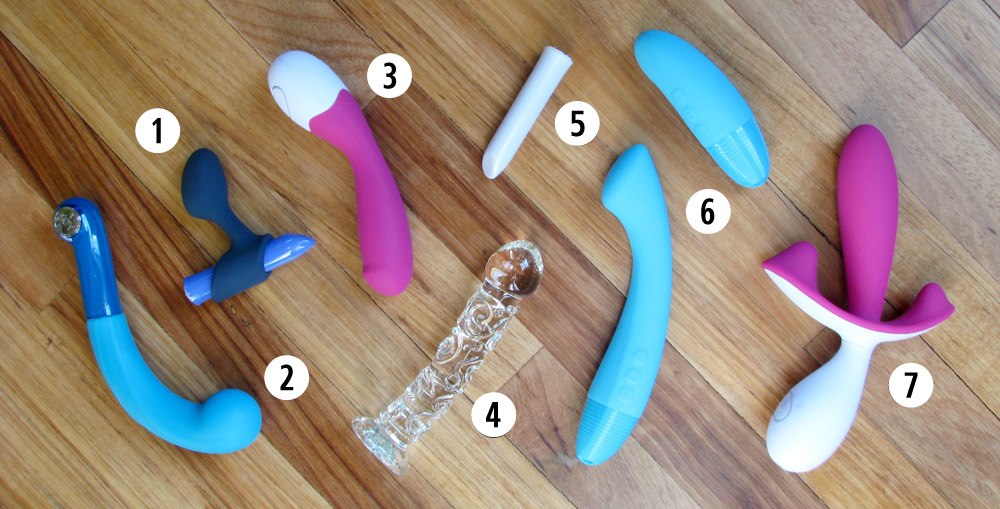 We-Vibe Pleasure Mate Dusk — Sneaking in at the final hour, this surprising product quickly became a staple in my vagina. No, uh, it became my laziest masturbation tool. It's meant to go in your butt, but I wear it vaginally at my desk and the vibrator hugs my clit, turning me into a useless blob of arousal and hands-free orgasms.
Jopen Comet II Wand — An expected but nonetheless formidable addition to the list, the Comet II Wand continues right where the original Comet left off and relentlessly targets my G-spot with very little effort on my part. As I wrote, "I literally did not want to go a few seconds without [the Comet] inside of me."
OhMiBod Lovelife Cuddle — I'm still so excited about the Cuddle. It's only $69, which is a steal for a rechargeable, and it's really good. It has the versatility, both in vibrations and shape, that is the hallmark of a well-thought-out sex toy. It's like my beloved Mona 2 (which I almost added to this list for the third year in a row; please congratulate me on my restraint), but $70 cheaper.
Crystal Delights Ash Girl — The second dildo of the year to blow my mind. I am a texture slut and because of that, this toy is everything. Also, it's incredibly attractive.
We-Vibe Tango — Best enjoyed as a companion for the Dusk, the We-Vibe Tango is a very mighty toy in its own right. Any company that can pack that level of power into a toy the size of a Nerf dart gets my accolades.
PicoBong Moka and Ako — Although I haven't reviewed these two battery-operated vibes, they are quite good. Moka is, honestly, better than all its flat tip competition, and Ako is an inexpensive little clitoral vibe that I am now constantly recommending to vibe newbies. Also, it's shaped like a bean.
OhMiBod Lovelife Adventure — Me, enjoying a triple stimulator? It seemed implausible, and yet the Adventure did it for me. Somehow, it just hit me in the right spots. Unfortunately, it's last on the list because it's hard to know if it will hit others in the same spots.
Worst sex toys of 2014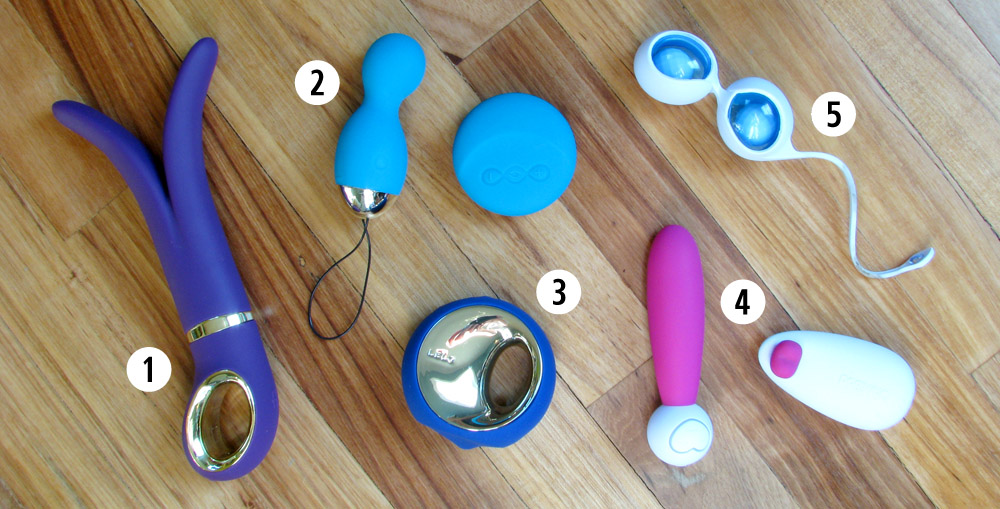 ---
The Ends Justify the Means
(My favorite review of the year.)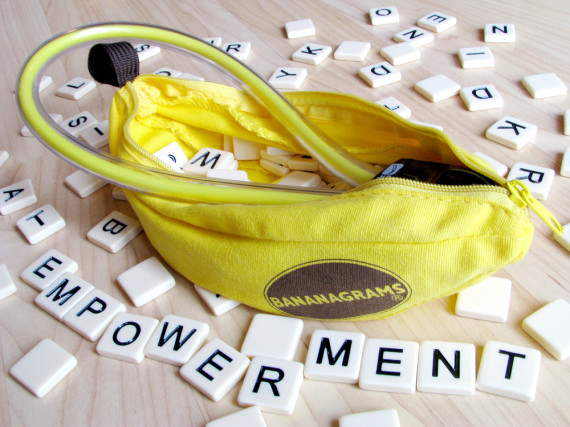 It was a narrow race, but due to overall content and also that amazing photo (single best use for Bananagrams in my household since I can never beat my crossword-obsessed boyfriend), I'm giving this to the Magic Banana. I was prepared for the sensation of being "gently disemboweled" by this toy, but actually found it to feel oddly mundane.
The Magic Banana did, however, come with a "note on empowerment" and silly manual which I could not resist riffing on:
COMING SOON TO A VAGINA NEAR YOU! TOTAL AND COMPLETE EMPOWERMENT! THE REVOLUTION WOMEN HAVE BEEN WAITING FOR!1 THE REVOLUTION WILL BE VAGINIZED! FEMINISM OVER!

Truth from a friend: "I feel like that's not how empowerment works… people don't mail it to you."

Shrink wrapped in a box patterned like a banana leaf, the Magic Banana is simultaneously hokey and woo-woo. Like, the manual actually has a section entitled "Getting to Know Your Magic Banana." The creator of this toy is Janeson Rayne, a "yoga educator, veggie chef, fine artist, and mom," and her face is splashed all over everything, in a way that kinda starts to feel like your mom is watching you masturbate and giving you disturbingly specific G-spot tips.
Also, I'll never not be proud of using the Magic Banana to remove vaginal clogs.
Honorable mention: The Fun Toys G-Vibe is likely my second best review this year, particularly for its takedown of the creators' stupid origin story and for lines such as "the only nipples it would be able to stimulate at the same time would be those of a child."
Otherwise, I consider these my best zingers of the year.
Everyone on earth could have told you that the rolly ball on the original Ora didn't protrude enough. I suffered through that toy, and I can confirm: it was like a ladybug crawling gingerly across my clit.
If these toys can be disassembled by a drunk girl fumbling around on Skype, I feel like that's a bad sign.
People who enjoyed the condom: 25%
People who likened the condom to a plastic bag or saran wrap: 75%
People who used the word "crinkly": 44%
People who complained that the pull tabs make it hard to apply when drunk: 13%
People who felt that the existence of this condom proved that the universe and/or a deity hates them: 13%
I keep thinking this is what it would be like to be fingered by Salad Fingers.
I'm like a dude just waiting for the orgasm I'm certain I will get. The orgasm the world owes me. Like I'm wearing a suit, hands behind my head, self-satisfied smirk on my face, while my secretary blows me under the desk.
—We-Vibe Dusk Pleasure Mate review
No matter how you use it, THIS TOY DOES NOT AND WILL NOT STIMULATE THE CLITORIS. Get it out of your head right this instant. This is not a rabbit and it does not vibrate. If anyone on earth can get off from the subtle nudging movements of this toy on their clit, I will be floored. I think it's about as likely as Apophis crashing into earth…

Okay, hold up. I am being informed, as I write this at a coffee shop with my freak of a friend JoEllen, that she can get off with hers by holding it parallel to her body against her clit and letting it rub back and forth. She is acting it out with her hands, and the bougie moms nearby are none the wiser. I still stand by (most of) my tantrum, though. Clitoral stimulation could be a bonus for a few people, but should not be why you buy a Stronic.
—Fun Factory Stronic Zwei and Drei review
I can get off with it — on high. I like the size and shape of the tip against my clit. But the vibration strength is just sad, especially compared to my beloved Mona. It's pitiful, like an anti-choice legislator admitting he's "never even thought about" why a woman would get an abortion.
---
Hardest to Wrangle
(My most difficult review to write.)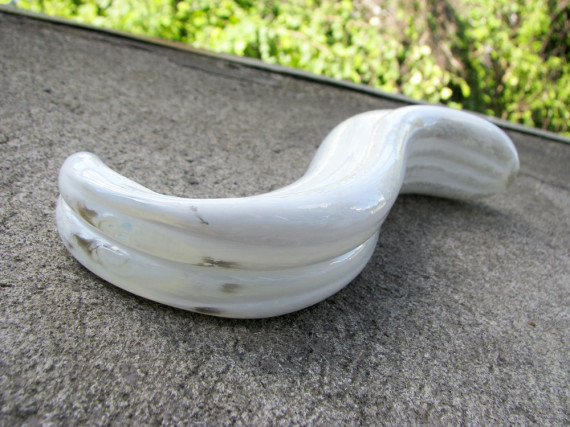 I spent a lot of time giving the Fucking Sculptures G-Spoon the benefit of the doubt, feeling puzzled about why I never seemed to like using it. This gorgeous glass dildo should have been a home run, with its enormous size and G-spotting curve. But something about those ridges and the overall weight of the toy, I realized, fucked it up for me. I hated giving a dismal pronouncement about a toy made by such a rad company, but I had to report the vaginal truth.
Honorable mention: In another case of "why oh why don't I like this," the BS Atelier Wild Stripes turned out to be far too gentle for me, and I had a hard time articulating any further than that.
---
I Risked My Life for You; You Are Welcome
(A toy that caused pain, night sweats, disillusionment, etc.)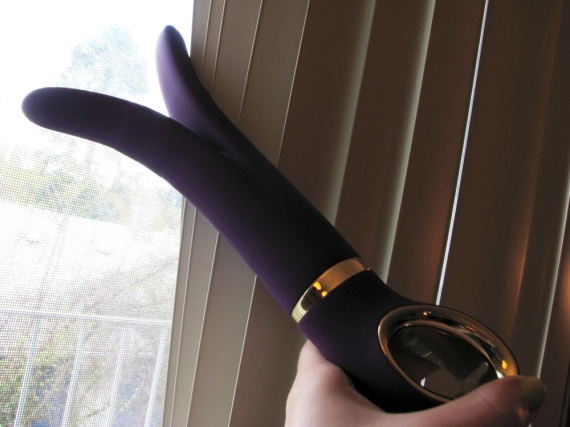 Due to its horrifying split shape, the Fun Toys G-Vibe can supposedly be used in a variety of ways. So, of course, I had to try using one prong vaginally and one anally. No. No. No no no no. It hurt. I winced. I endured it longer than I should've. My masturbation session was ruined, and I was literally sore the next day.
Unforgivable.
---
Cats' Choice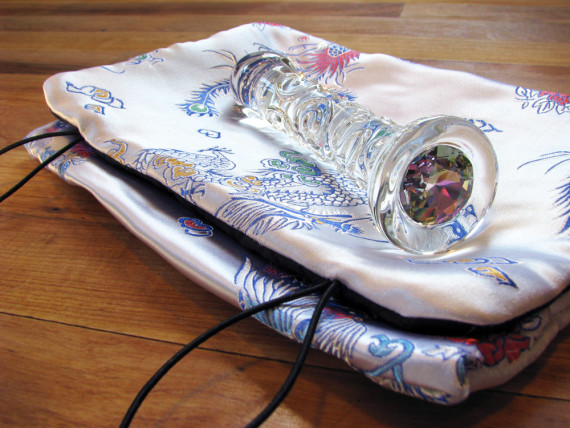 The Ash Girl from Crystal Delights came with a CAT BED!!!!!!!!!*
*Actually, it's just a padded storage bag.
---
Biggest Disappointment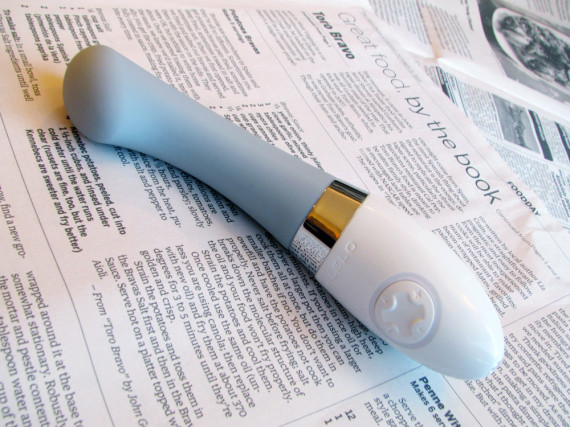 I am forever sighing about the LELO Gigi 2. Touted as a long-awaited improvement over the original Gigi, it almost entirely wasn't. The best new feature was that the toy is now waterproof, and I say that as a person who never jacks off in the shower or bathtub. It claimed to have 100% more power, but:
I definitely spent 5 minutes of my life with both my Gigis on high, switching quickly between them on my clit, ignoring the porn, and wholly unable to discern if there was a difference.

Finally I called my boyfriend into the room to resurrect the blind vagina clit test. After much back and forth with my eyes closed and my clit on high alert, I tentatively chose a winner. Then I opened my eyes.

I was wrong. I had chosen the old Gigi as the one that was marginally stronger, if at all.

MY CLIT HAS RENDERED ITS VERDICT.
Honorable mention: After the life-changing thrusting toy that was the Fun Factory Stronic Eins, I expected greatness from the Stronic Zwei and Drei. It was not to be. Both have shapes that are not as conducive to movement, and therefore don't feel nearly as orgasmic.
---
When I Use This Toy, My Desire to Throw It Across the Room Rises Exponentially With Each Passing Minute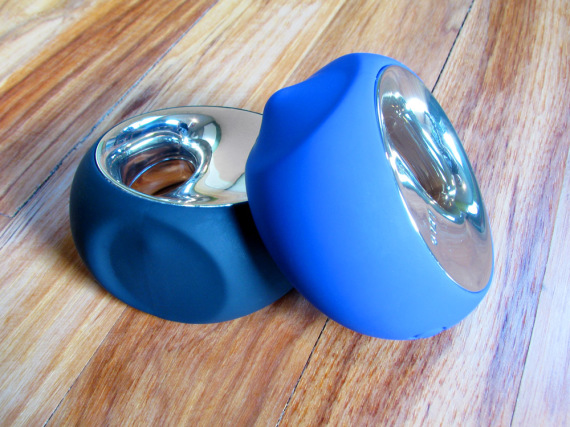 You do not know the pain of being a sex toy reviewer until you have to sit there, legs spread, forever re-positioning a toy against your genitals to try and squeeze an ounce of pleasure from it. It reminded me of my time with the SaSi, which yes, I dug out of storage just to verify that the Ora is about on the same shitty level. Worst of all, when I finally eked out some pleasure from the second generation Ora, it didn't feel like a success — it felt like a betrayal.
Honorable mention: I couldn't have an orgasm with the OhMiBod Lovelife Smile or Discover. Not that I physically wouldn't be able to, but I refused to because the orgasms would have been so bad.
---
Most Heinous Controls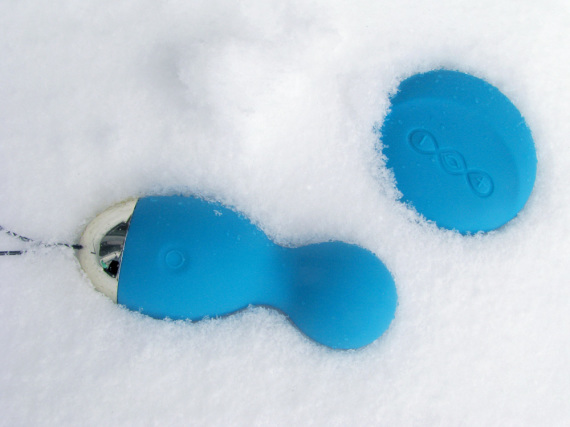 Because LELO keeps insisting on this remote-controlled technology, I feel justified in giving this award to the LELO Hula Beads. The remote control is non-intuitive and the entire process convoluted, but what makes it truly the worst is trying to get the two parts to interact properly. Sometimes the toy responds to the remote; sometimes the toy responds several seconds later; sometimes the toy doesn't respond at all. Rad.
---
Ridiculous Sex Toy Trend of the Year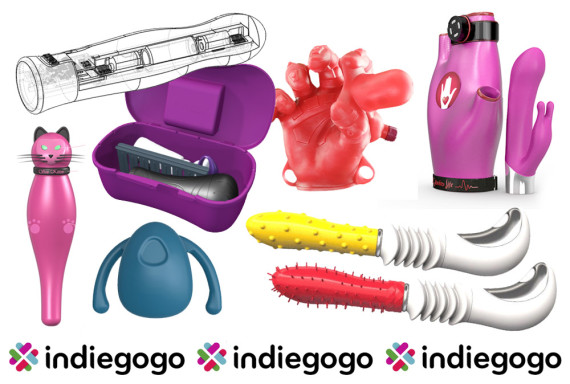 Crowdfunding.
I never would have thought, when I "launched" the Joy Ride as an April Fool's joke in 2013, that the crowdfunding of sex toys would become such a pervasive thing. But it has, and now the campaigns range from the astronomically unsuccessful Lovable Undies ($0 raised — good work, team) all the way through the frightfully successful Eva (1,270% funded). Many of them are downright horrifying, as in the case of the Handie, Teddy Love, Glov, and Sex Kitten, or just really dumb, as in the case of the Joyboxx.
What I hate most about crowdfunding, more than the grabby-hands begging and yes, even more than the undue press that all the campaigns seem to get, is the sensationalist claims. Eva, for instance, is apparently "the first truly wearable couples' vibrator," as if adding truly in there obliterates all protestation. HUM is "the first artificially intelligent vibrator." MiaMaxx is "the worlds [sic] longest thrusting pleasure toy."
I'm not wholly opposed to crowdfunding. But there is reason to be wary considering some scam campaigns with products that are physically impossible to actually produce still receive tons of press and money, with no recourse from Indiegogo.
Unless the company has already legitimately manufactured a sex toy, as in the case of Minna's kGoal, OhMiBod's blueMotion, or Orgasmatronics' Ambrosia Vibe, don't trust it. Because I guarantee you some of these people don't know how to fucking make what they are peddling.
---
Manufacturer of the Year

I have admired OhMiBod for years, ever since they thanked me for calling their first toy "a shoddy piece of crap." Okay, they didn't thank me for that specifically, but for my honest critique. They also appreciated my negative review of their kegel balls. And although I don't like their new blueMotion as a sex toy, the technology that allows you to control it from LITERALLY ANYWHERE is amazing.
2014 was the year OhMiBod finally came out with something that I love, the Lovelife Cuddle. It's also the year I met Brian and Suki, the company's creators. Brian, who was in town for literally one night, somehow made time to buy me a drink. A person with such good ideas who genuinely wants to do right in the industry and isn't hurt by criticism — actually listens to it — is rare. Brian is that person, and OhMiBod is that company.
---
There you have it! My favorites and least favorites of the past year. What about you? What was the best toy you discovered in 2014? The worst? Your favorite stupid sex toy trend?