The Gigi used to be one of LELO's flagship toys. A true fan favorite. The kind of toy people would keep on their wishlists for years, save up for, tell all their Tumblr friends to buy. But I am officially revoking that honor; I'm using the past tense. The Gigi has not kept up with the times.
I tried the first Gigi in 2009, back when I was still wowed by rechargeable toys and slick packaging. It was "elegant," I conceded, but I was disturbed by the high-pitched whine it emitted — and disappointed by how short it was. Although my vagina had yet to become a black hole, I still found it too petite.
When rumblings about a Gigi 2 started surfacing, I was thrilled. Surely, in its second generation, this promising toy would be given the power boost it needed to compete with LELO's best, the Mona 2. Surely, they would lengthen the shaft and update the cramped control pad. This was exactly what Gigi needed! MAKEOVER TIME!!!
But none of it was to be. The only significant improvements are that the Gigi 2 is fully waterproof, has no high-pitched whine (I'm not ashamed to admit I said "oh, oh yes" when I turned it on), and has 8 vibration patterns instead of the original 4. It comes in four colors, including a vibrant turquoise and a lovely steely grey. Oh, and it's made with "softer silicone," which translates to a silicone that is just as rigid, but doesn't smudge.
And that's… it. Nothing about the design of the Gigi has changed. This toy is still diminutive, with less than 4″ of insertable length (at least before my vag is greeted by the ribbon of silver), and 1.27″ in diameter at its widest. The buttons are still frustratingly close together, even for my tiny thumbs, resulting in a lot of inaccurate presses.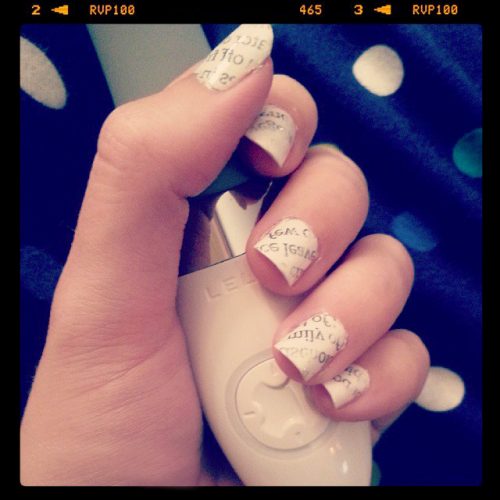 LELO claims Gigi 2 has 100% more power than the first generation. But I definitely spent 5 minutes of my life with both my Gigis on high, switching quickly between them on my clit, ignoring the porn, and wholly unable to discern if there was a difference.
Finally I called my boyfriend into the room to resurrect the blind vagina clit test. After much back and forth with my eyes closed and my clit on high alert, I tentatively chose a winner. Then I opened my eyes.
I was wrong. I had chosen the old Gigi as the one that was marginally stronger, if at all.
MY CLIT HAS RENDERED ITS VERDICT.
I can get off with it — on high. I like the size and shape of the tip against my clit. But the vibration strength is just sad, especially compared to my beloved Mona. It's pitiful, like an anti-choice legislator admitting he's "never even thought about" why a woman would get an abortion.
Internally, the Gigi does what it does best: it is a delicious G-spotter. That shape, as we've found, is just what the G-spot ordered. Even for as small as it is, it definitely hooks up in there and strokes my G-spot into oblivion. And now that I like vibrations on my G-spot, I can appreciate them.
But this thing is so short, I'm lucky if I can find an inch of dry plastic to grasp at the base. Prepare to become acquainted with your bodily juices.
And so, an opportunity for true improvement of a classic toy was missed completely. Gigi 2 suffers from the same downfalls as the Gigi of yore. The price is no longer justifiable. The legendary shape can be found elsewhere, for less money, while another has taken the throne. Oh, how the mighty have fallen.
Get the Gigi 2 at one of my fave shops:
SheVibe, Spectrum Boutique, Enby, Babeland, Good Vibes, LELO, Pleasure Chest, Come As You Are (Canada), or Lovehoney (international).