Want to ask me a question? Email me at
hey.epiphora [at] gmail [dot] com
, or
ask here
.
Welcome to a special edition of Ask Piph focused solely on the legendary njoy Pure Wand! If you somehow haven't heard of the Pure Wand, it is a solid, double-ended piece of stainless steel that many (including myself) regard as the G-spot's/prostate's savior. I get a lot of questions about it, so I decided to compile them all in one place.
I'm buying a Pure Wand to use on myself (as a guy) but also with partners. I was wondering what tips you could give me on how best to use the toy after I've spoken to my partners about it. What sort of motion is best with the Pure Wand, a thrusty one or just a constant pressure on the G-spot?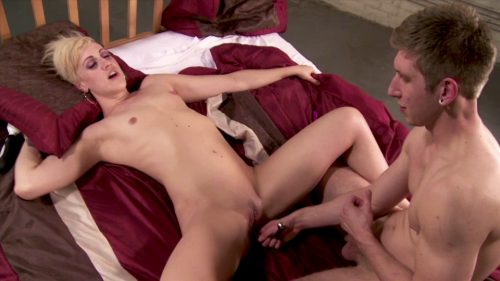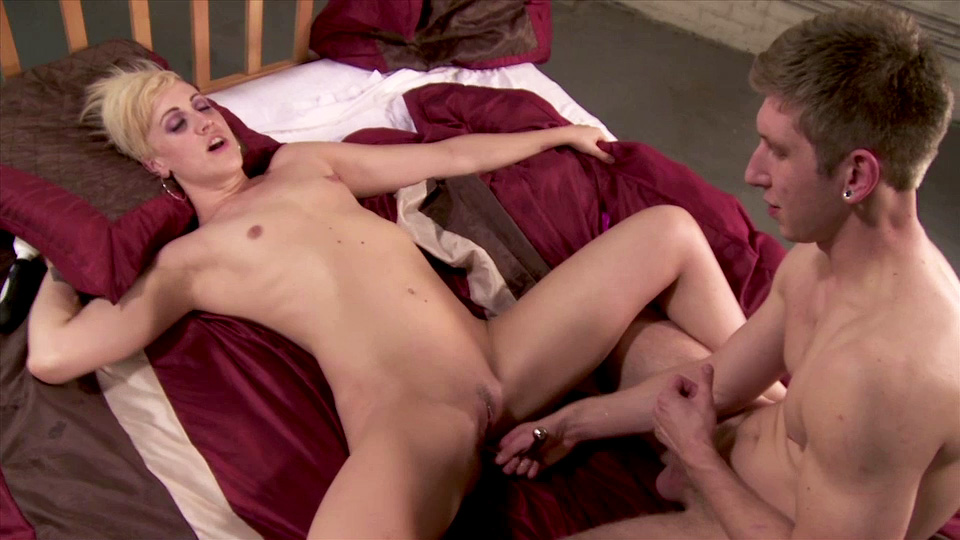 I don't use penetrative toys with my boyfriend often, but the Pure Wand is one of few insertable toys that I am happy to have him use on me because it is pretty foolproof. The worst you can do is poke someone's cervix, which is true with any toy, but with the Pure Wand, a lot of the angling is done for you (which I find to be the most frustrating thing about partner toy use). However, it is heavier than most toys, so be prepared for an arm workout.
Without stating the obvious too much, every person is going to be different. I imagine some people like a constant pressure, while others prefer a soft rocking motion, and others crave a swift thrusting. I personally like a pretty short thrusting motion, just back and forth, where the user's hand moves parallel to the bed. It might be worthwhile to watch some porn in which people use the Pure Wand on themselves and each other.
But your best bet is to have your subject try the toy on their own, then show you how they thrust. Watch closely, give it a shot, and communicate during. It's definitely an odd toy to handle at first, but you'll get the hang of it.
Am I the only one who has not gotten off with the njoy Pure Wand? I've used it a few times, and it just doesn't do anything for me. There doesn't seem to be any magic sweet spot that it hits and I feel like I'm being probed by an indifferent robot. Either I am suffering from a serious personal deficiency (no G-spot?) or I need inside access to the Pure Wand Guide for Dummies. Please tell me I'm not the only one who doesn't love the damned thing?
You're not the only one. Lorax and Adriana aren't fans either. But with that said, I'm inclined to think that more practice is needed.
Everyone with a vagina has a G-spot (it's a part of the body also known as the urethral sponge), so it's not that. But are you warming yourself up before using it? The G-spot responds better when you are already turned on. Are you using something clitorally while you use the Pure Wand? G-spot stimulation is greatly enhanced by simultaneous clitoral stimulation. Have you peed and removed all distractions? Make sure you are REALLY aroused and relaxed before picking up the Pure Wand. Without that, all the positions and movements may make no difference. Although, of course, you should try a variety of movements and positions as well.
DO NOT GIVE UP. I have faith that you can succeed with the Pure Wand. In fact, I gave this exact advice to one reader in your same boat, and days later she wrote back, "Thank you thank you thank you. Everyone with a vagina needs a Pure Wand." Her secret? Staying in a hotel room away from the kids and having her partner use the Pure Wand on her during oral.
I truly love my Pure Wand, but it has never made me squirt. I definitely know where my G-spot is and can touch it with my fingers, and I swear I've watched every squirting technique video and have read every piece of literature on female ejaculation, but even the Pure Wand does not make it happen. Seriously — what am I doing wrong?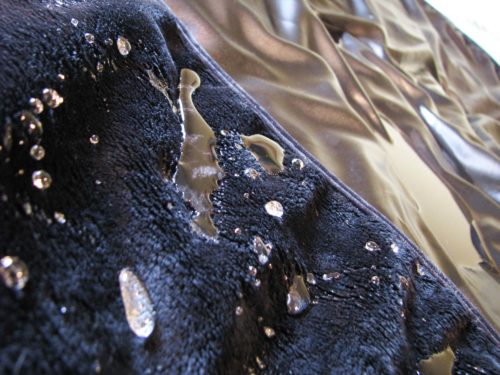 A few things I would suggest, if you aren't doing them already: put a towel or Liberator Throw under you, and pee beforehand so you don't have any lingering worries about making a mess. Take your time getting turned on: use a warm-up toy on your G-spot before using the Pure Wand, along with a clitoral vibe.
Then, with lots o' lube, insert the Pure Wand and gently rock it back in forth inside of you. Keep using the clitoral vibe if that feels good. When you're ready, put your game face on and thrust like a mofo. In my experience, you have to thrust like a mofo to squirt. Try to relax as much as possible and keep your vaginal muscles open, not clenched. Increase your thrusting speed until the need-to-pee sensation creeps up, then becomes overwhelming. Then THRUST SOME MORE. If you feel a release on the horizon, push out with your muscles. Hopefully, hopefully, you will squirt.
I'm a G-spot beginner (as in, I'm not even entirely sure I've pinpointed it). Would investing in a Pure Wand be a good idea, or should I wait until I'm better, er, acquainted with my G-spot?
Part of me is screaming yes, but the other part wonders if you should try something less extreme first. I took a poll on Twitter (always the most accurate) and peeps were pretty evenly split. There are two schools of thought when it comes to this question.
The first school is that you should absolutely get the Pure Wand because it's one of the best G-spotters money can buy. It has been proven to work for a great many people, including folks who previously didn't know where their G-spots were. It is likely to pinpoint your G-spot faster than most other toys, and its shape does much of the work for you. It has a smaller end, so you don't have to use the big bulb to begin with. Also, it will spoil you in the best possible way.
But, for some, the size, shape, and weight of the Pure Wand can be intimidating and overwhelming, and if it turns out that you don't like G-spot stimulation, there is no back-up usage for the Pure Wand (except as a weapon, of course).
If this concerns you, I'd suggest a multi-purpose vibrator such as the PicoBong Moka or LELO Mona 2; a less intense silicone dildo like the Tantus Comet, Vixen Creations Mustang/Woody, Pleasure Works Siren, Tantus Acute, LELO Ella, or Tantus Rocket; or a glass toy with a bulbous head. I first found my G-spot with a toy that merely had a pronounced head (no curve). What matters is that the toy has a pronounced and/or curved head, is comfortable for you, and is easy to thrust with.
In my opinion? If you want to go for the G-spot gold, are not terrified by the thought of a chunk of stainless steel entering you, and have the money, go for it. Get the Pure Wand. Just make sure you pair it with a good clitoral vibe, like the LELO Mona 2, Eroscillator, Vibratex Mystic Wand, or We-Vibe Touch.
Should I get the Pure Wand, Seduction, or Comet G Wand? I can't decide, and you seem to love them all!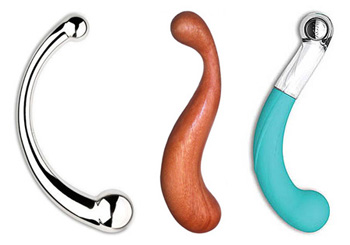 Yes! I was not kidding when I called these three toys my trifecta of G-spotters. I find it very difficult to choose between them, and if I want to pound my G-spot into oblivion, it really just depends on which material I'm in the mood for.
Here's what it comes down to: it's easier to squirt with the Pure Wand, it's easier to wield the wooden Seduction (so lightweight!), and the G-spot stimulation is most intense with the Comet G Wand. I find the G-spot stimulation more intense with less movement with the Seduction and Comet, while the Pure Wand definitely has to be thrusted in order to feel all of its glory. But because of its stainless steel, it glides the most effortlessly. The Comet drags the most, requiring the most lube.
Basically, all are amazing, and you won't regret any of them. And if you're wondering if you should own all of them or if that would be redundant — you should own them all. Eventually.
In the mood for buying a Pure Wand now? You can get it at one of my fave shops:
SheVibe, Spectrum Boutique, Early to Bed, Enby, Good Vibes, Babeland, CAYA (Canada), Lovehoney (international), etc.