Content note
: this post contains mentions of James Deen. I no longer support 
him or his work
.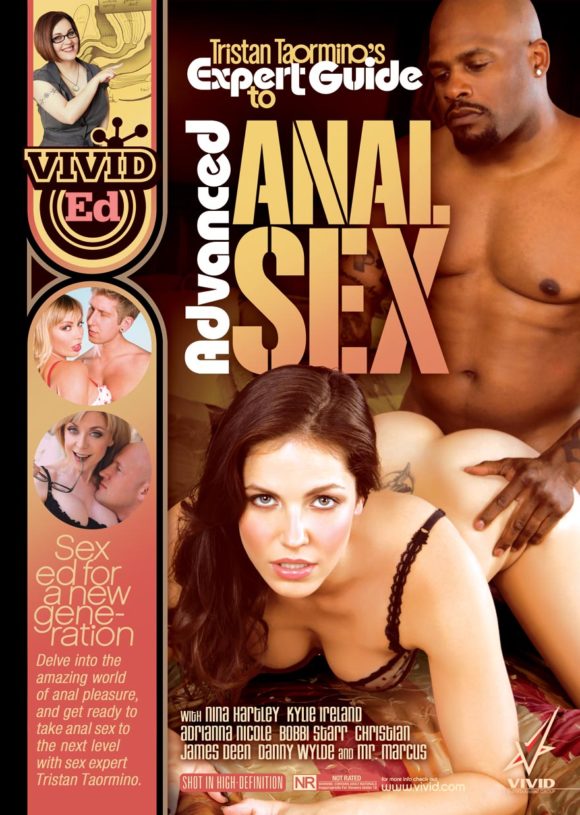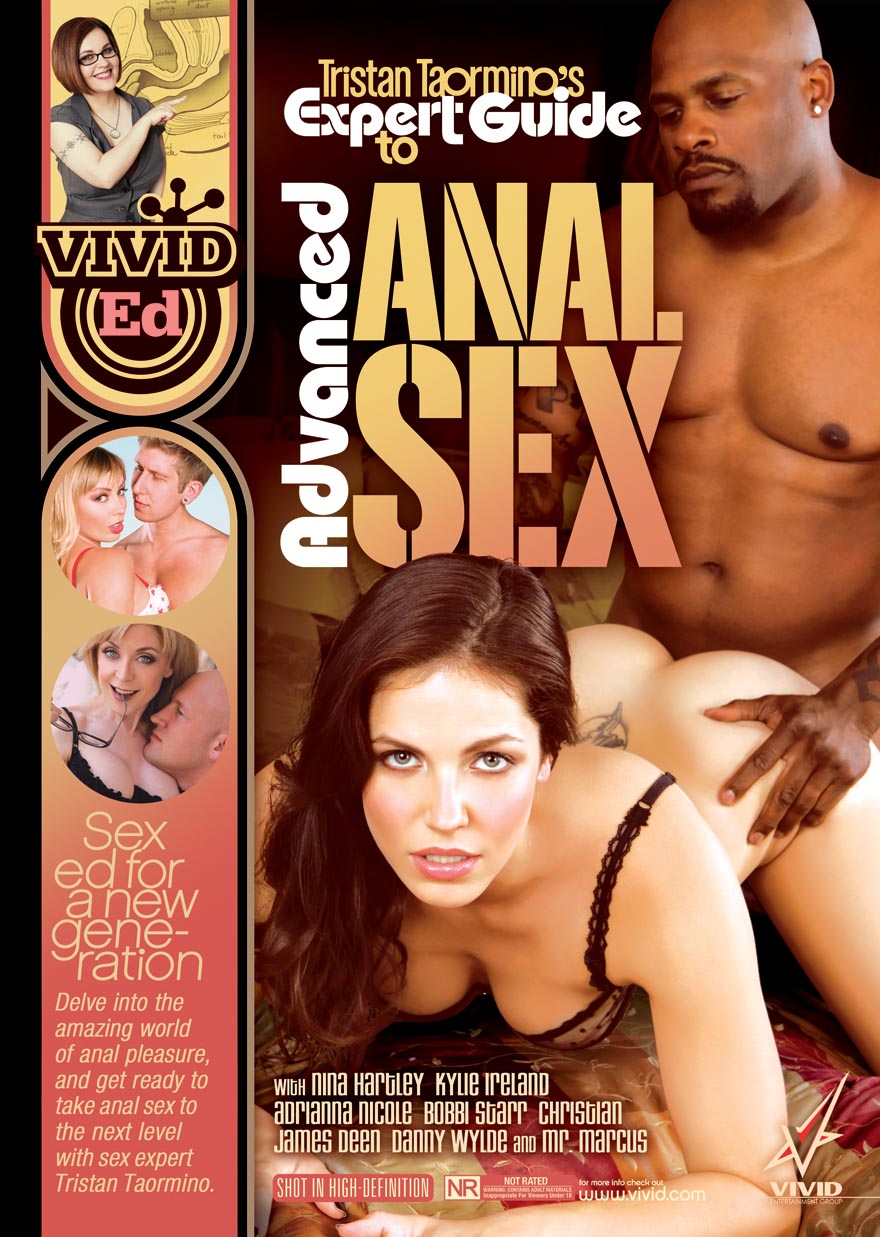 Tristan Taormino is obsessed with the butt. This is a known fact. But somehow it's been four years since her original guide to anal sex. Therefore, Tristan Taormino's Expert Guide to Advanced Anal Sex is a mouthful, but what else was she gonna call it?
Like all the Expert Guide movies, this one begins with a workshop in which Tristan dispenses info on anatomy (including the prostate), preparation, lube, lots o' positions, and double penetration. In a much-appreciated attempt at inclusivity, Tristan notes that "while these will be demonstrated with a male giver and a female receiver, people of all genders can try these. Most also work well for strap-on sex."
The first scene — James Deen and Kylie Ireland's — is the crowning jewel of this movie. With light spilling in from the window and James Deen being James Deen, it is hot from beginning to end. The Tantus A-Bomb goes into Kylie's ass and black gloves go onto James' hands. The bed is rife with squeaking, but I can (surprisingly) overlook that because James and Kylie exchange dirty talk constantly. Kylie mentions that she can only come once (her ass tightens up afterward), so James spends a lot of time "tormenting" her about her impending orgasm, in his signature whisper-in-the-ear technique. Never. Gets. Old.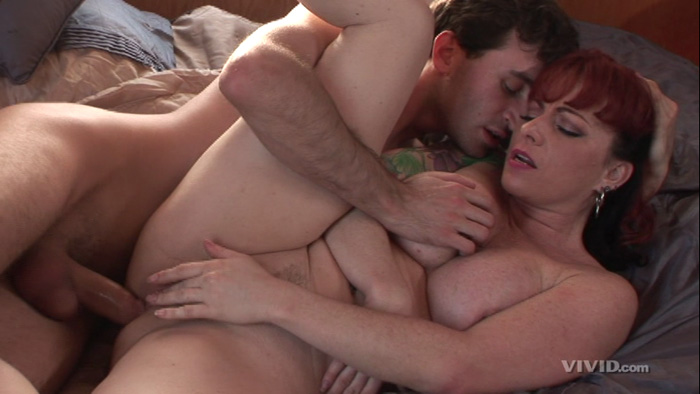 I also decided I quite like Kylie Ireland. This may sound weird, but I really appreciated when Kylie was in reverse cowgirl and James asked her if she could see the action, and she said "no, I can't see it… I can't… wish I could 'cause I know it looks fuckin' dirty." The sheer truthfulness of that statement pretty much made me an instant Kylie fan. The scene ends with James fingering Kylie's ass while she holds the Hitachi on her clit and has a huge orgasm. James never comes.
Unfortunately, the two scenes that follow are lackluster. Mr. Marcus and Bobbi Starr are boring, and so are Danny Wylde and Adrianna Nicole. There is no dirty talk, practically no talk at all actually, and the sex is predictable and blasé. Look, Mr. Marcus is a serious heartthrob, I love Bobbi Starr as much as the rest of the world, Danny is sexy as hell, and Adrianna is a beast — but I've seen all of them do so much better. Sometimes even together — remember how Adrianna and Danny were on fire in Rough Sex 3? Even the inclusion of fun sex toys like the NobEssence Linger, Vixen Creations Tristan, and njoy Pure Plug can't make these scenes interesting.
Things end on a strong note, though, with Christian and Nina Hartley's scene. I cannot believe this is the first time I've paid much attention to Nina Hartley. She is a total Chatty Cathy, and I love it! Like when Christian goes down on her: "don't suffocate there, dude." She's so talkative that she begins to sound like an infomercial for njoy toys. But I don't care because the best thing is watching Christian — a big, beefy bald guy — completely lose his shit when Nina puts the Pure Wand in his ass. This scene is enjoyable precisely because of how playful it is, and how much the performers communicate.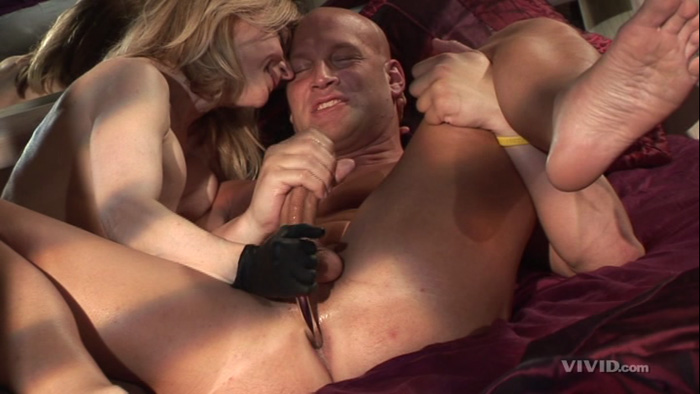 And that's the thing. When performers don't talk to each other, I lose interest fast. Which is why I say that the first and last scenes of Tristan Taormino's Expert Guide to Advanced Anal Sex are wonderful, and the middle two are mediocre.
It's a bit of a misnomer to use the phrase "advanced anal sex" in the title of this movie, considering double penetration is as advanced as it gets, and there is no fisting, despite Tristan's desires. At the end of the day, this is a movie from Vivid, and you'll probably see more advanced anal play in Belladonna movies. What is "advanced," though, is the blurring of gender lines, since half the scenes include anal penetration for the dudes (VERY SADLY NOT THE JAMES DEEN SCENE. HINT HINT). And for that, Tristan, we thank you.
Buy Tristan Taormino's Expert Guide to Advanced Anal Sex at
SheVibe, Come As You Are (Canada), or stream the best parts now!
Browse more Expert Guides here or stream them here.