2017 was a landmark year for this old blog. I commemorated an entire decade of blogging about sex toys, got verified on Twitter (a longtime goal, shhhh), and found myself on the cover of SheVibe for a whole dang month. It was a year of new materials, in which my vag finally experienced crystal and porcelain. I gave you a grand tour of my majestic sex toy closet, watched in amazement as a dude fucked his own ass with his own dick and, somewhat accidentally but still hilariously, got stoned via my ass. What a world.
This year, I vacationed to Maui with my mom, where I interviewed her about my queer identity and sex blogging, visited the local sex shop, and took photos of sex toys in exotic locales. I had a grand old time at a live-recorded queer sex party — where my friend narrated my sex sportscaster-style — and attended a masturbation party also recorded for a podcast. For the third year in a row, I convened with my sex blogger friends at the Woodhull conference, where I giggled into the night, learned new fingering techniques, and got real mad about the misleading session on toxic toys.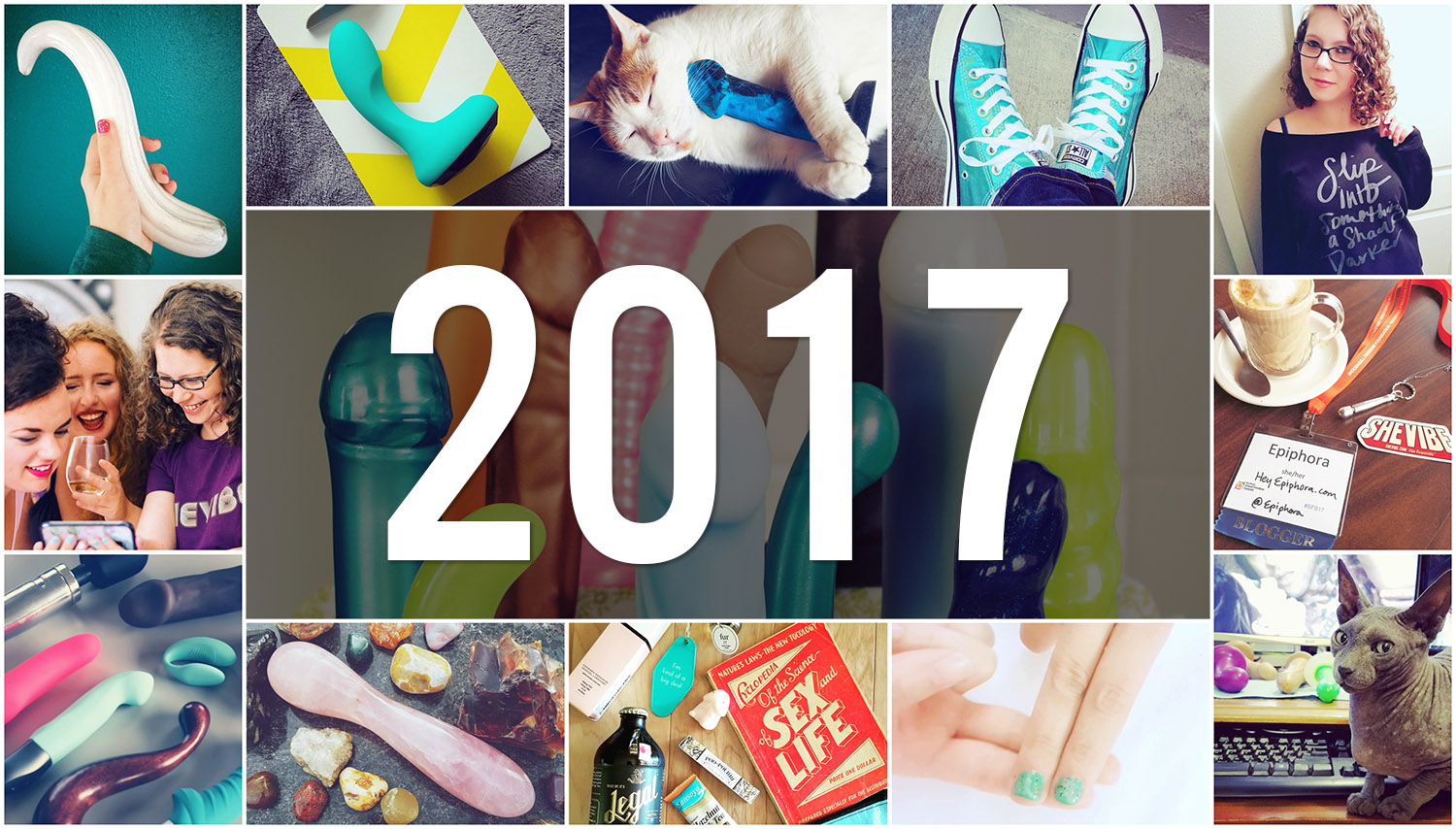 When I wasn't furiously masturbating and photoshopping lint off dildos, I was teaching another round of budding sex bloggers in my online class and turning my site into cat central for April Fool's Day. I'm also proud to report that this year, two new peeps rode my Sybian sex machine and chronicled their thoughts in my Sybian guestbook. Mostly, though? I spent my days typing away, telling you which sex toys impressed and upset me.
As in years past, I'll first list the best/worst toys, then give out awards such as "I Risked My Life for You; You Are Welcome," "Social Media Excellence," and "Ridiculous Sex Toy Trend of the Year."
Don't forget to comment with which toys you loved and hated this year!
Skip to a section, if you'd like:
---
Best Sex Toys of 2017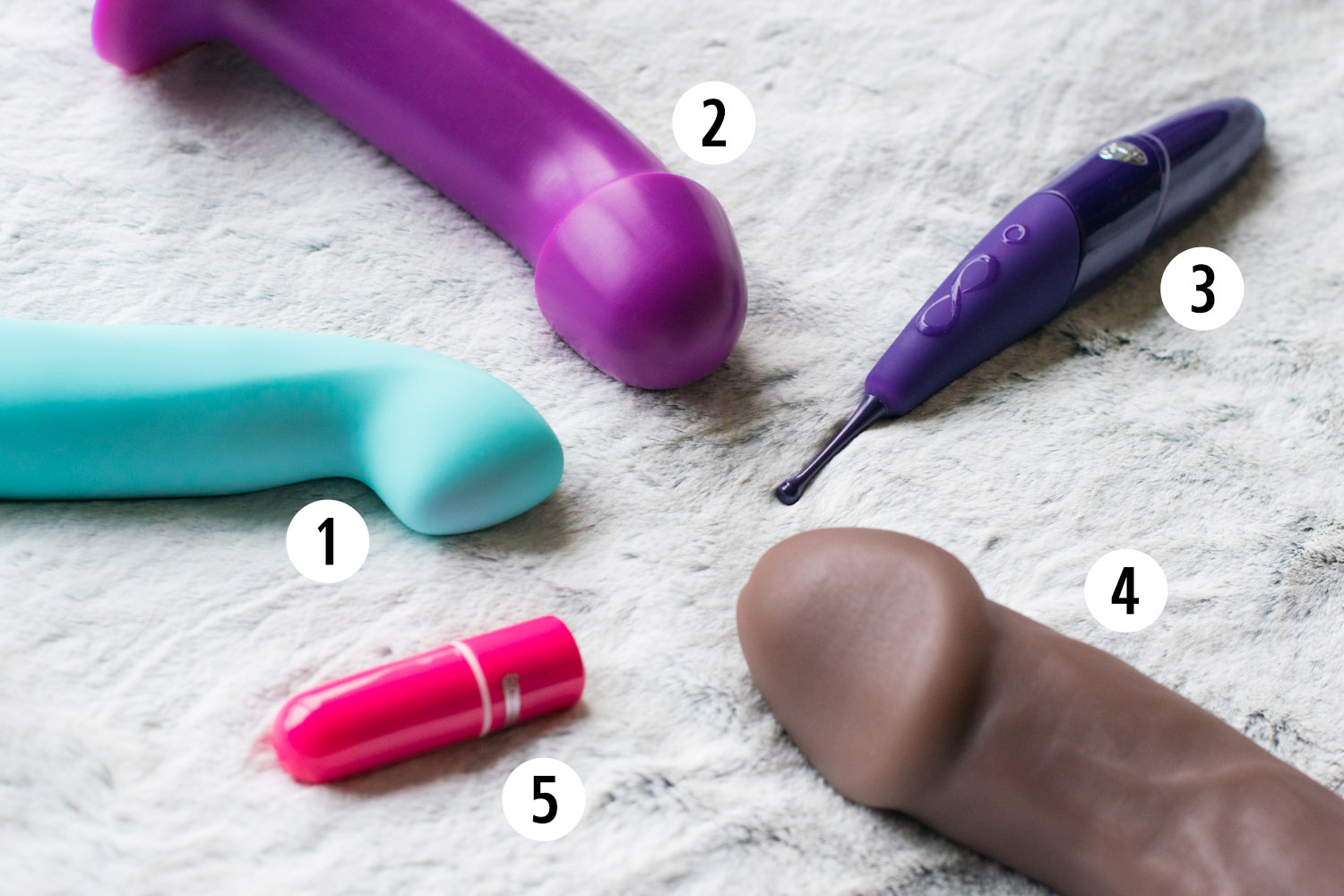 Worst Sex Toys of 2017
Clandestine Devices Mimic (don't buy) — Unbelievably bad vibrations tanked this toy, despite its appealing color and interesting manta ray shape. But even the word "tanked" seems too tame. Sunk it to the bottom of the ocean? That's better.
Fun Factory ShareVibe (don't buy) — While it's hard to choose just one strapless strap-on for this list (they all deserve to be here, to be quite frank), my cervix shrivels in horror at the ShareVibe in particular. Its extreme curves and pointy ends made it a nightmare to use. I'm enraged, also, by the horrible way this toy photographs. This would've been a better photo if not for you, eye-searing pink blob.
We-Vibe Wish — Nothing gets on my nerves quite like a vibrator with erratic, unpredictable vibrations. I don't care how cute or squishy you are. You ruin my orgasms and I ruin you.
Vibratex Mystic Wand Rechargeable — The least viscerally offensive toy on the list this year, this "wand" nonetheless made me sigh heavily with its failure to match the vibration intensity of its classic battery-operated sibling. C'mon. Quit slandering the name of one of my favorite toys.
---
The Ends Justify the Means
(My favorite review and quotes of the year.)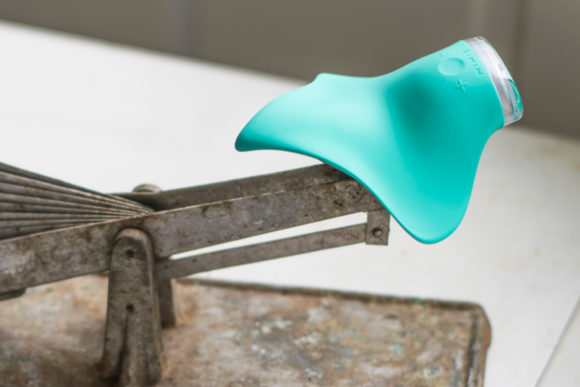 Unequivocally, my meta-as-fuck review of the Clandestine Devices Mimic ("The anatomy of a negative sex toy review") was my best this year. I went a little weird with this one, opting to write it in the present tense, in second person, like a nerd. It's a contender for one of the most brutal reviews I've ever written — which, of course, makes it one of the greatest I've ever written. I mean, it begins like this:
You're mid-masturbation and you've forgotten what it's like for orgasm to feel achievable. You're doing everything right, theoretically: the vibrator's cranked up to its highest intensity, held faithfully against the favored side of your clit. You're watching queer porn. Your vulva is well-lubricated. The cats are at bay. There is no reason this should be unpleasant.

Except that the vibrator you're using is absolute shit.
That review has a lot of zings in it (for one: "The thesaurus has given you many words to describe this vibrator. One of them is 'worthless'"), but here are my other favorite quotes from the year.
There's nothing worse than a butt plug made by misogynists, you know? You can just feel your humanity melting away the longer you wear it…
—We-Vibe delves into cock rings and butt plugs
Zumio's website urges me to "Join the Pleasure Revolution™," so I'll be sure to Hop On That™.
There's a common piece of sex advice, an old sex educator adage usually aimed at people wanting to please vulvas: "consistency is key, especially when someone is nearing orgasm. If your partner implores you not to stop, DEAR GOD DO NOT CHANGE WHAT YOU'RE DOING. NOW IS NOT THE TIME."

You never want your partner to be that guy. But the We-Vibe Wish is that guy. The Wish is the guy who thinks this advice doesn't apply to him, because he has this one technique that the ladies go wild for, that gives them screaming orgasms 100% of the time, and you just don't know how good it could be unless he bestows his gifts upon you. You like two fingers so much, he reasons, just wait 'til I use three.

But three is where it all goes to shit.
Whoever designed this dildo deserves a high-five. The kind that makes your hand sting afterward.
I'm a realist, and I prefer my sexual encounters to feel organic, not orchestrated. And that says a lot coming from a person who, upon fisting someone for the first time, loudly narrated, "oh my god! My whole hand is inside of you! You are a miracle!" I'm a total dork, but even I like some semblance of eroticism.
—Why I don't like strapless strap-on dildos
[Texas] not only prohibits the sale or promotion of "obscene devices . . . for the stimulation of human genital organs," it also outlaws the possession of 6 or more said devices.

You're reading that right. Owning 6 or more sex toys means you intend to sell or promote them. Because everyone knows the sixth dildo is the point of no return, the gateway drug into nefarious sex toy distribution. It's the dildo that makes you quit your job and go to work for the sex toy underground, which is most certainly a real thing and not something I just made up to sound cool.
The thought of hiring someone solely to wash your sex toys crosses your mind. Often. A dildo butler. Now that would be luxury.
—The secret truth about sex toy reviewing
It is mine and you can have it when you pry it from between my cold, dead boobs. (Sorry, too morbid? I've been listening to a lot of My Favorite Murder lately.)
---
Best of the Rest
(My greatest non-review post of the year.)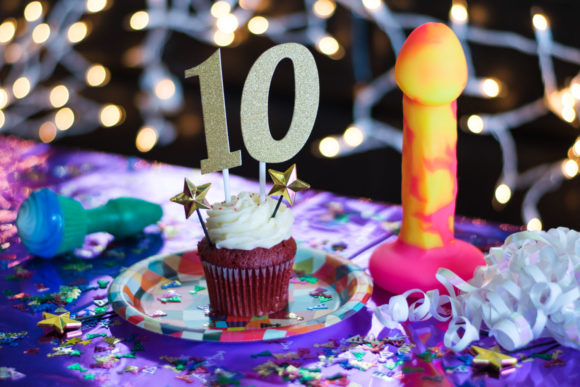 This one's a tie between two very different posts. "A decade of sex blogging" is a deeply personal retelling of how I fell into sex toy reviewing (pretty accidentally!), how my blog has evolved into a career, and all the wonderful experiences I've had and people I've met because of it.
Then there's "Your genitals deserve better: the case against toxic sex toys," my magnum opus on the dangers of the unregulated sex toy industry. It's a post I've wanted to write for years, and this year I was finally up to the task. The result is a searing, comprehensive breakdown of chemicals, porosity, mislabeling, etc, complete with a picture of actual toxic toys I spent like 60 bucks on merely to photograph. #me.
Honorable mention: "The secret truth about sex toy reviewing," a look at all the quirks of being a professional sex toy tester.
---
Hardest to Wrangle
(My most difficult review to write.)
Although I didn't technically "write" this video review, testing the product was challenging enough — requiring much time set aside to dudespread at my desk, cylinder suctioned to my clit. Then I had to edit the video while trying to keep my neurotic brain at bay. But I'm so happy with how "A trans + cis conversation on clit pumps" came out. WE ARE SO CUTE AND FUNNY.
---
I Risked My Life for You; You Are Welcome
(A toy that caused pain, night sweats, disillusionment, etc.)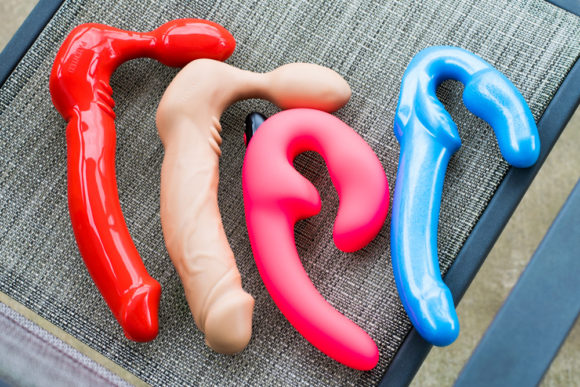 I can still remember the immense struggle, the incredulous laughing as I attempted to have sex with my partner while testing a whole bunch of strapless strap-ons. It was not fun! The dildos kept falling out of our vaginas, punching our cervixes, and generally being incompatible with pleasure of any kind. In fact I felt guilty about asking my partner to test these with me — so not only did I risk my life, I risked my relationship.
---
One Step Forward…
(Honoring actual innovation in the sex toy industry.)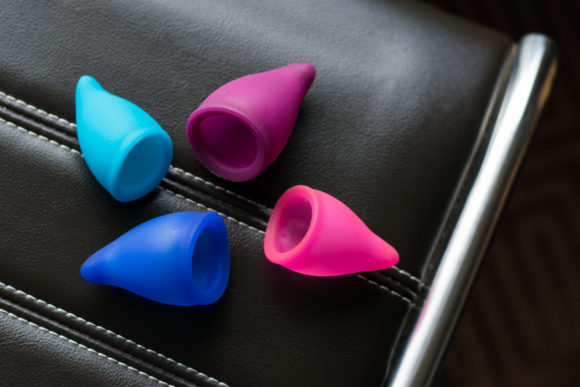 Fun Factory makes menstrual cups now! I've been obsessed with menstrual cups ever since I tried my first one in 2015, so seeing a sex toy company branch out into this realm was so cool. AND they made a concerted effort to use gender-neutral language in the manual and marketing! It took guts to make a move like this, and I want to pause to appreciate that.
Honorable mention: We-Vibe's new cock rings and butt plug, with their impressive motors and app compatibility, have effectively raised the bar for similar products in the future.
---
…And Two Steps Back
(Something helpfully undoing all our progress.)
That time a dildo-maker shamed pubic hair.
When I think about 2017 and ask myself what has set us back this year, I remember the day that the owner of silicone toy company Godemiche took to Instagram to call pubic hair (or as he put it, "hairy vaginas") "disgusting." It wasn't the company's first or last social media fuck-up: months earlier their friend took over their Snapchat account to ask followers for "tit pics, no dicks," and the pubic hair comments were followed by an obnoxious VICE video and condescending "apology" (?) livestream.
But that initial video, that moment when Adam mimics coughing up a hairball, is still the thing that pisses me off the most.
I believe that all of us in the adult industry have the responsibility to lead by example. We're dealing in a delicate subject, one that often makes folks uncomfortable. Sometimes we're the only sex education a person gets. At the very least, we should avoid perpetuating sex-negative, body-shaming beliefs. Which shouldn't be hard! Just don't get drunk, videotape yourself having shitty opinions, and broadcast it on your company's social media accounts. Super protip: don't hold fucked up opinions in the first place!
---
Old Faithful
(A toy that got a lot of action this year.)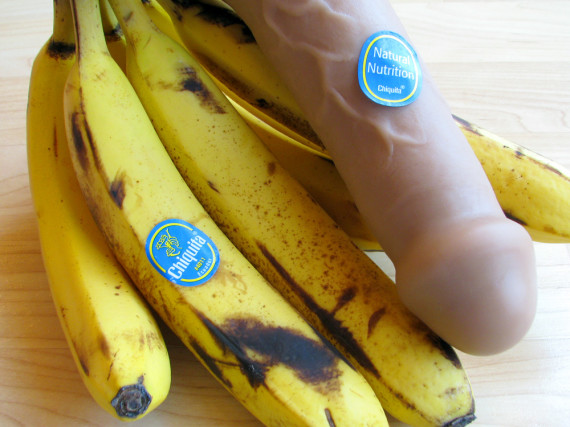 The years go by, and though my love for VixSkin may not be front-page blog news anymore, it remains a constant in my masturbatory life, solidified in my mind as the ultimate dual-density silicone. In 2017 I compared it to similar formulas from NYTC and Doc Johnson, and I'm never mad about having to whip old VixSkin dildos out to use again. Especially Buck and Mustang, ugh, so good.
---
Being clever in only 140 280 characters is an art form. I keep track of my best tweets of all time, but here are my favorites from 2017 — and the best photos and videos I took for social media this year.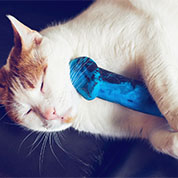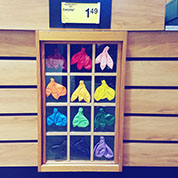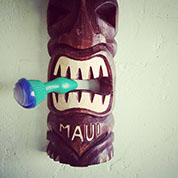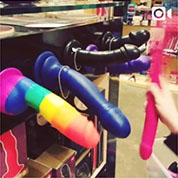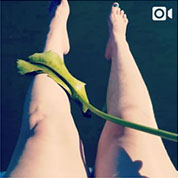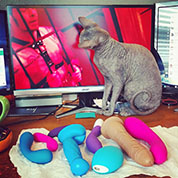 ---
Ridiculous Sex Toy Trend of the Year
[exasperated sigh]
You've seen it described a myriad of ways: "pressure wave," "pleasure air," "sonic," "suction," "vacuum." It began with the Womanizer, a toy that would have gone straight to the trash heap if not for its unique, indescribable air flow stimulation. Word got around, Womanizer had a brief moment as the only company making that sort of toy, and then the inevitable happened: the industry began feverishly releasing their own versions.
This is a controversial trend to ridicule, I realize. Hypocritical, even, because I do enjoy the stimulation I get from toys of this ilk. But it has, undoubtedly, been one of the overarching themes in the sex toy world this year. It's been a year of suction toy after suction toy entering the market, from the neverending parade of Satisfyers to the LELO Sona. Companies are thirsty to cash in on the trend, which leads to rushed, ill-advised knock-offs such as the Sweet Release, Hiky, and Beso — toys that actually suction, and as such, can actually hurt people — as well as a general lack of quality control.
So my gripe is really with badly-executed suction toys and the overblown marketing that seems to accompany them. Some of these toys feel good, yes, but they aren't inherently THE BEST SEX TOYS EVER YOU'LL COME IN 60 SECONDS WOOOOOO NOTHING ELSE MATTERS.
Honorable mention: incessantly using the word "rumbly" in marketing materials. I'm pleased that more manufacturers are aware of the difference between buzzy and rumbly vibrations, but it's becoming a meaningless buzzword — and that makes me sad.
Past trends: "smart" sex toys (2016), douchebro marketing (2015), crowdfunding (2014), water-powered sex toys (2013).
---
Manufacturer of the Year

This is a historical moment you are witnessing: the first time a company has received this award twice. Fun Factory won Manufacturer of the Year in 2013 with their groundbreaking Stronic line, and this year I've been reminded of what a gem this company truly is. Unlike other companies who rarely release anything new, Fun Factory isn't afraid to conjure up interesting products. This year alone they've released the Battery+ line, Bootie Ring, Laya II, Fun Cups, and Stronic G. The Stronic G honestly is reason enough to give them this award; it's that good.
But it's more than just their toys that landed them here again — it's the fact that Fun Factory acknowledges my existence and values my opinion. This year they hired me for prototype testing, consulting, and looking over the marketing materials for the Fun Cups. For all of these things, they paid me the rate I requested. This is even more miraculous when you realize that I once said one of their toys was so irredeemable it "should be struck from the Fun Factory canon." Rather than just regarding me as a heartless bitch, they see my negative reviews as evidence of my honesty. And that really sets them apart.
Past winners: We-Vibe (2016), Tantus (2015), OhMiBod (2014), Fun Factory (2013), Crystal Delights (2012), Vixen Creations (2010).
---
There you have it! My favorites and least favorites of the past year. What about you? What was the best toy you discovered in 2017? The worst? Your favorite ridiculous sex toy trend?