What a year 2015 was! I showed my face on the internet and subsequently used it to prank all of you. I got emotional about what being a writer means to me, then had my work published in Best Sex Writing of the Year. I managed to get out of the house a couple times, to attend the Woodhull Sexual Freedom Summit, an epic sex blogger retreat, and two smaller #dildoholiday vacations with friends. When the universe manifested yet another "scientific" "study" "proving" that squirt is pee, I protested loudly, and so did many of you. Dr. Drew was perplexed.
2015 was the year I programmed my own vibration patterns, took a video of the inside of my vagina, and found a tiny dildo in my shoe. I failed at cloning my boyfriend's penis and attempted to get my vulva stoned. Through it all, I continued masturbating, putting new sex toys on/in my body, and faithfully reporting the results back to you. Now: the culmination of all that work.
As in 2014, 2013, 2012, 2011, and 2010, I'll first list the best/worst toys, then give out awards such as "I Risked My Life for You; You Are Welcome." I have two new awards this year: "One Step Forward" (coolest actual innovation) and "…And Two Steps Back" (you should be ashamed of yourselves).
Don't forget to comment with which toys you loved and hated this year!
---
Best sex toys of 2015
Magic Wand Rechargeable (buy) — A triumphant upgrade from the classic Magic Wand, now with more vibration settings, portability, and a 4.5-hour run time. This toy is so good I toted it along to #dildoholiday and introduced all my sex blogger friends to its glory. Just strap it to my body forever.
L'Amourose Rosa — Want to impress my clit? Deliver deep, rumbly vibrations directly to it as the Rosa did. This vibrator came dangerously close to usurping my beloved LELO Mona 2, which I've been devoted to for 3 years. Dun dun dun.
Diva Cup (buy) — I know, I know, not a sex toy at all. No orgasms can be conjured simply by wearing a menstrual cup. But blood is captured, and that blood is ceremoniously dumped in the sink, and the Diva Cup is then held to the sky in gratitude.
Fun Factory Bouncer (buy) — Stuffed with free-rolling balls that cause a unique jiggling sensation, this is a dildo I was proud to introduce to my vagina… even if I had to exhaust all my arm strength to fully appreciate it.
Joyful Pleasure Midnight Joy (buy)— I've used approximately a zillion glass dildos in my day, so it takes a lot to impress me. This one did. I love its combination of curve, pronounced head, and impeccably-placed bumps.
Worst sex toys of 2015
Vibratex Princessa (don't buy) — The mere sight of this vibrator makes me shudder now. I currently use it as the shitty cherry on top of an abstract art piece on my dining room table, where I can can easily hand it to visitors and upset them with its buzzy vibrations.
Jimmyjane Hello Touch X (don't buy) — Let's see: it made my partner want to stop having sex with me, it shocked my vulva with electrostim, and it cut off the circulation to my fingers. What's not to hate?
Jimmyjane Form 5 (don't buy) — Unfair to mention two Jimmyjane toys in this list? Of course it isn't. Jimmyjane continues to peddle mediocre shit under the guise of "luxury," and I'm growing increasingly angry about it. The shape of this vibrator makes absolutely no sense, and I refuse to act like it does.
There are other toys I disliked this year — the Afterglow, these plugs, the LELO Mona Wave — but none of them are as patently bad as these three.
---
The Ends Justify the Means
(My favorite review of the year.)
I'm going to give this to three different things because I'm a cheat.
One: my first ever video review, of the Vibratex Princessa, which was my April Fool's Day joke. Watch as I chug wine more quickly than I ever have in my life, then proceed to say mean, mean things. Listen as I finally get MY OWN THEME SONG.
Two: my post about the vulva laser was kind of the best. Skewering a product this ill-advised and body-shaming comes naturally, so I concocted some really sick burns. My fave:
Day by day, second by second, time is destroying your vulva. Your labia are deflating like a sad soufflé. Your vagina is drying up. The color is draining from your genital region. Your husband is weeping. Your dinner is burning. Your life is a farce.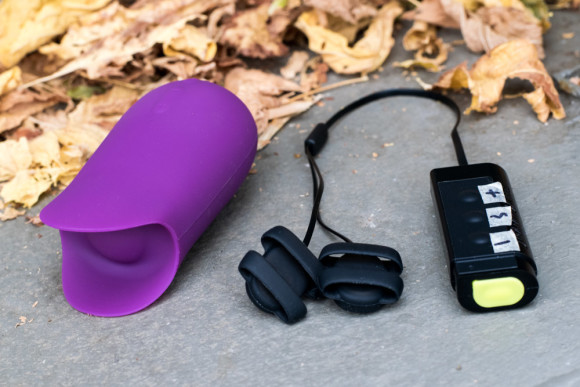 And finally, three: everything came together with my Jimmyjane Form 5 and Hello Touch X review. I allowed myself as much time as I needed to write it, which meant months of brainstorming how to articulate my rage. One night I sat at my dining room table hashing out this simile with my partner, squealing with delight when we hit upon the perfect wording:
Jimmyjane is like that aging, obstinate techie hipster in the room who for years has been standing around with a beer in his hand bragging about his grand idea for a Facebook-killing social media website but has never lifted a goddamn finger to make it happen.
Some might say the Womanizer was my best review this year, and it's a close call, but when I think back to the writing process and the finished product, I'm most happy with the Form 5 and Hello Touch X.
Here are more of my favorite quotes from the year.
The LELO Mona Wave feels like being fingered by someone who is absent-mindedly planning out the toppings on the pizza they're going to order after I finally fucking come.
Do not pass my sphincter, do not collect $200.
—Marc Dorcel Geisha Plug and B Balls review
Guys, it's 2015, you need to nary lift an ass cheek off your chair to find the answer to any imaginable question. For instance, I recently Googled "do cats go through menopause" and "can guitar face be controlled." You are capable of Googling "womanizer."
My clit should be wild and free.
—L'Amourose Rosa and Rosa Rouge review
He wants to take you mudding. This vibrator wants to take you mudding. Are you not instantly aroused?
—Um, No: Bliss Me vibrators with… personalities
It wants to be stationary and perfectly-positioned atop my clit. It wants not to be interrupted while it does important work, like an egomaniacal surgeon or a dad building a ship in a bottle in his study while sipping scotch.
If takes 500 kg of force to fracture someone's skull, how many years will I need to diligently do kegels to create enough collective vaginal force to crush a single man's head? Will I go to my grave without reaching this goal? I need to know.
If I wanted to be badgered by disingenuous romanticism with absolutely no orgasm to show for it, I'd go to any bar in America.
—Um, No: Bliss Me vibrators with… personalities
So, I didn't achieve nirvana with the Afterglow. Maybe because I don't own a "do not disturb" sign. Or because I took 19 breaths in one minute. Perhaps because I didn't buy their special lube with its "unique light activated' formula." More likely, it's because I am a fully-functioning human being capable of independent thinking.
This toy looks like I'm checking my clit for a fever or sucking snot out of it… in 1987.
---
Hardest to Wrangle
(My most difficult review to write.)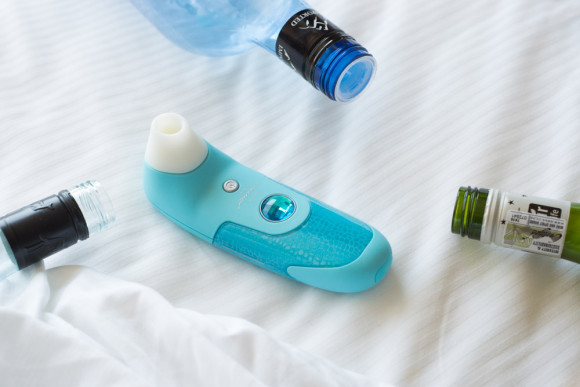 Not to be hyperbolic, but the Womanizer review was probably the most challenging one I've ever written. I labored at the computer for at least 8 hours, and that's not counting time spent masturbating with the toy. All previous winners in this category — the G-Spoon, Mia 2, Fun Wand, MiMi and Form 4 — feel quaint in comparison to the internal struggle that preceded this review.
I started having a bit of an existential crisis as a sex toy reviewer. What would it mean, in the grand scheme of things, if I liked a toy this ugly and this strange and this expensive? Could I, in good conscience, tell anyone to buy such a device? Would I be laughed out of town for delivering anything but a blistering burn of a review for a toy called the goddamn Womanizer?
But in the end, I emerged victorious, with a review that I really, really like. So it was worth it.
---
I Risked My Life for You; You Are Welcome
(A toy that caused pain, night sweats, disillusionment, etc.)
This is a tie: the seam on the Marc Dorcel Geisha Plug scraped my ass, and the Pipedream Ceramix No. 4 nearly gave me first-degree burns on my vulva.
That last one is totally my fault for putting boiling water in the hollowed-out center of the toy ("just to see"), but I'm blaming Pipedream anyway.
---
One Step Forward…
(Honoring actual innovation in the sex toy industry.)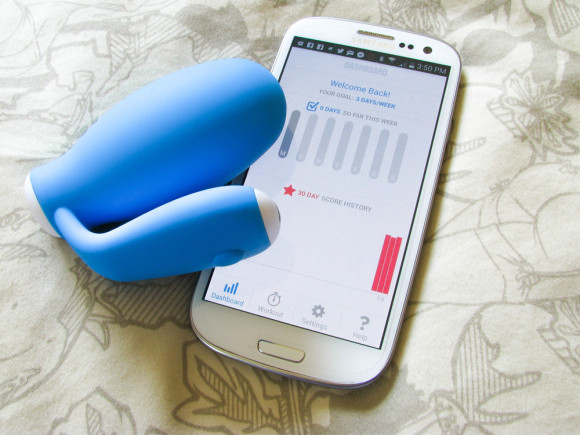 Oh my gosh, can we talk about the Minna kGoal? This is such a cool thing to exist in the world — a kegel exerciser that provides tactile, vibrational feedback when squeezed. And it has an app! With games! And reminders!
Vibration as incentive for kegel exercise is genius. Now let's get vibration as incentive for everything else.
---
…And Two Steps Back
(A toy helpfully undoing all our progress.)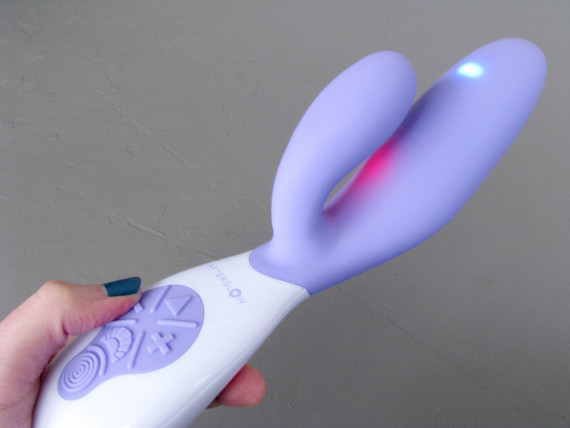 Bombastic marketing of sex toys is a big pet peeve of mine. Afterglow began with that: by promising a new level of enlightenment. By claiming to stimulate with laser light technology. Then it insulted me with its $199 price tag and a manual that dictated exactly how to use the toy.
This is just a boring rabbit vibrator. And that's the problem: for every sale of the Afterglow, there is a consumer feeling duped and puzzled, wondering whether sex toy marketing claims can ever be trusted again. Thanks for nothing, Afterglow.
---
Biggest Disappointment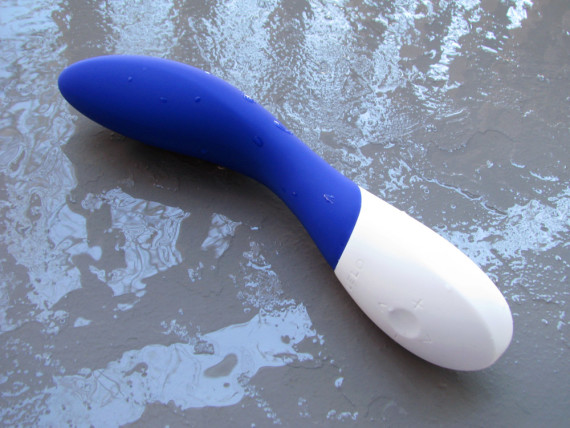 This was a depressingly easy one to decide, because the LELO Mona Wave brought forth a devastating level of disappointment. When I realized its vibrations were weaker than those of the Mona 2, I felt personally hurt. I still do. It may or may not be rational.
---
Ridiculous Sex Toy Trend of the Year

Douchebro marketing.
This is not a new phenomenon, of course — Pipedream has been douchey since the beginning of time, in 2012 we shunned Liberator due to their inane tweets and memes, and 2014 brought us a toy marketed as a "guybrator" and the puke-worthy video promoting the LELO Pino.
But shit hit a breaking point last month when a new masturbation sleeve called Fifi (which looks like a blood pressure cuff with a condom stuffed in it) started making the rounds. First, there's the "How it Works" video in which the woman gets progressively more naked. Then, there are Fifi's memes: fat-shaming, racist, and downright offensive to any self-respecting person.
As another example of douchebro pandering, I give to you… 3Fap:
The implied blowjob part. The sentence "if you're still using this old stuff, your penis is prison." This dude is the very definition of insufferable. He thinks he's sooooo clever. He is sooooo not. Also, I hate to break it to you, but despite your best efforts, you still only have one penis.
Does it remotely surprise you that this is the guy behind the Vaginal Beauty Contest?
Finally there's the Gnarly Rider, a silicone saddle you strap to a pool noodle (pool noodle not included) to make it vibrate (vibrator not included). Somehow they thought this video would appeal to the masses:
[the video was removed from YouTube, sadly]
Hey guys, you do know you're marketing to women, right? We've seen boobs before.
This company also uses a LOT of UNNECESSARY CAPS LOCK PHRASES such as POWERFUL AND TURBULENT, BALLS OUT DANGEROUS, EXTREME PLEASURE, and DOWNRIGHT NASTY. Kill me now.
Honorable mention: "upgrades" that aren't actually upgrades, like LELO adding a scent to their Lily 2 and a music mode to their Siri 2.
---
Manufacturer of the Year

It's high time Tantus won this coveted award. I have loved them deeply for the entirety of my blogging career — a love that has only strengthened each year as they continue to release fantastic toys and unabashedly support the blogging community.
Tantus never stands still and never stagnates. This year marked the release of tons of new stuff, such as some of the first ever uncircumcised body-safe dildos; vibrating silicone anal beads; new dual-density realistic dildos, Gary and Alan; a vibrating version of their great Super Soft C Ring; and more. Their toys even made a special appearance on Inside Amy Schumer!
I'm usually allergic to crowdfunding campaigns, but I made an exception for my buddies at Tantus when they asked me to be interviewed for their Rumble campaign. That should tell you everything.
---
There you have it! My favorites and least favorites of the past year. What about you? What was the best toy you discovered in 2015? The worst? Your favorite stupid sex toy trend?