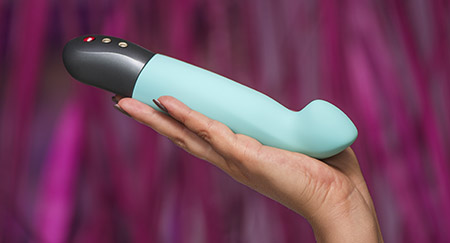 Most important news first, y'all: Fun Factory's Stronic G is a REVELATION. Like the other Stronics, this toy thrusts all by itself — but this one can be used hands-free, and its perfectly-hooked tip gives my G-spot everything it craves. Ooof. So good.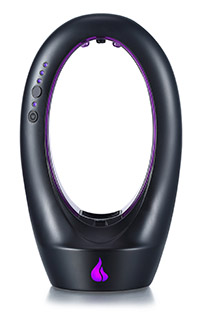 Lube dispensers are all the rage now and I blame me. The Touch heats your lube and will utilize any lube you want, unlike the exorbitantly expensive Pulse, which takes proprietary pods.
Sliquid has a toy cleaner! I still don't really believe in toy cleaners, but at least I trust Sliquid not to put junk ingredients in theirs.
Screaming O just released a few new toys in their "Affordable Rechargeable" line. I'm very curious if the motors are any good.
It's been a year and a half since LELO unveiled the disaster that was the Hex condom. Finally, they have something new…

…Sona, a "sonic vibrator" clearly inspired by the Womanizer. Ho-hum. [update: I reviewed it, and "ho-hum" is putting it mildly.]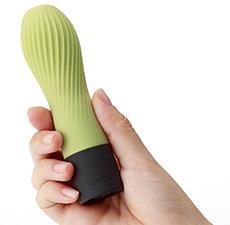 Tenga's Iroha line now includes its first battery-operated toy to utilize their softer silicone: Zen. It's cute and I want to run my fingers over it, but it also looks like a vag gunk-harboring nightmare.
Speaking of intricate textures, Tantus has a very detailed new dildo called the Steam Hunk. This sentence from the press release killed me: "[it features] a detailed shaft of rivets and industrial buckles, hoses and airlines and two pronounced hydraulic chambers, simulating testes."

We-Vibe's new toy is a two-pronged vibe called Gala [update: I reviewed it, it's bad], and Australian company Downunder Toys is crowdfunding for their first ever rechargeable vibrator, AVA. It will have removable silicone parts to alter sensation.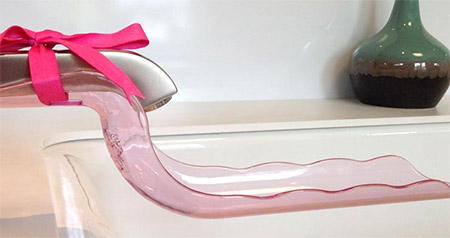 Listen up, bath masturbators: the WaterSlyde attaches to your tub faucet (with… ribbon?) to divert the water to your genitals. I'm intrigued, since it's impossible for me to position myself under the flow in my tub, but it could also create a whole new logistical disaster. Who knows!