As a graduation present to myself, I ordered two dildos from Tantus' grab bag section: the Twist and the Acute (at amazing prices, by the way). Imagine my surprise when I opened my package from Tantus to discover not two, but three dildos!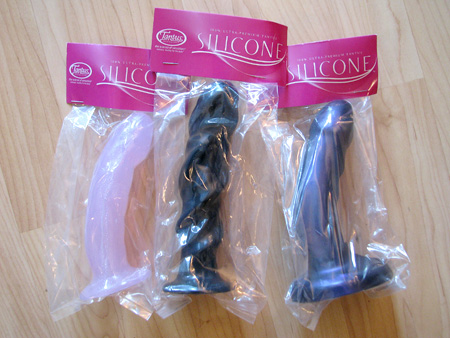 Inside there was a message about the third dildo, a brand new and unreleased Tantus dildo called the Curve. It is coming out in June, which is apparently right around the corner, though it doesn't feel like it. Metis Black, the president of Tantus, added it to my package out of the kindness of her heart. I'm pretty speechless, so instead of blabbing about it, I'm going to just show off this awesome new dildo. Introducing: the Tantus Curve in midnight purple.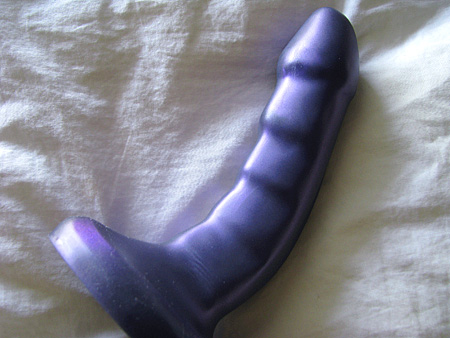 I have tried all three dildos now, though not extensively, and the Acute wins hands-down. It goes right for my G-spot and gets to work. It's very impressive. The other two dildos are great, too, but the Twist provides more of a filled-up sensation, while the Curve doesn't seem to hit my G-spot as accurately as the Acute does. That is my very vague assessment of them so far. It's pretty much impossible for a Tantus dildo to fail.
On a random note, I really love Tantus' closeout packaging. The plastic bags obviously cut down on environmental waste, and in turn, Tantus can use smaller boxes to package their items when they mail them. Wrangling each dildo out of its plastic bag is a fun adventure, too, if you are weird like me and don't instinctively reach for the scissors.
Thanks again, Metis, for making me feel so special.
See all my favorite Tantus toys
here
!