This is all so overwhelming. I want to be clever and make you giggle, but… this website, this product… THERE IS TOO MUCH TO MAKE FUN OF.
The website looks like my April Fool's Day redesigns. There is a firework background. There is size 500 pt font. There is a rampant misspelling of Fleshlight to "Flashlight." There are unnecessary comparisons to "hard, wild crazy sex." And, of course, why not, there is a 15-minute infomercial.
Yes, my friends, that is indeed a gyrating leopard-print make-up case. A gyrating leopard-print make-up case that must be encased in a "leather vinyl" bag before use, lest you ruin the leopard-print goodness. Is anyone surprised that a man invented this?
0:30 — "Watch as I hold them… look at the intensity of vibration running up my arms."
2:25 — "LOOK AT THEM BOUNCE."
3:00 — Oh hey, they've realized that the voice dubbing was a pain in the ass. This video is now marginally less terrifying.
5:00 — Is this real life?
8:55 — "Look! It's a blurry ball of orgasm!" Who wrote this shit.
10:35 — USE IT WITH A HITACHI. GREAT PLAN.
14:30 — "Look! It's so powerful, it wants to run away from us! Hey, come back here! I need you."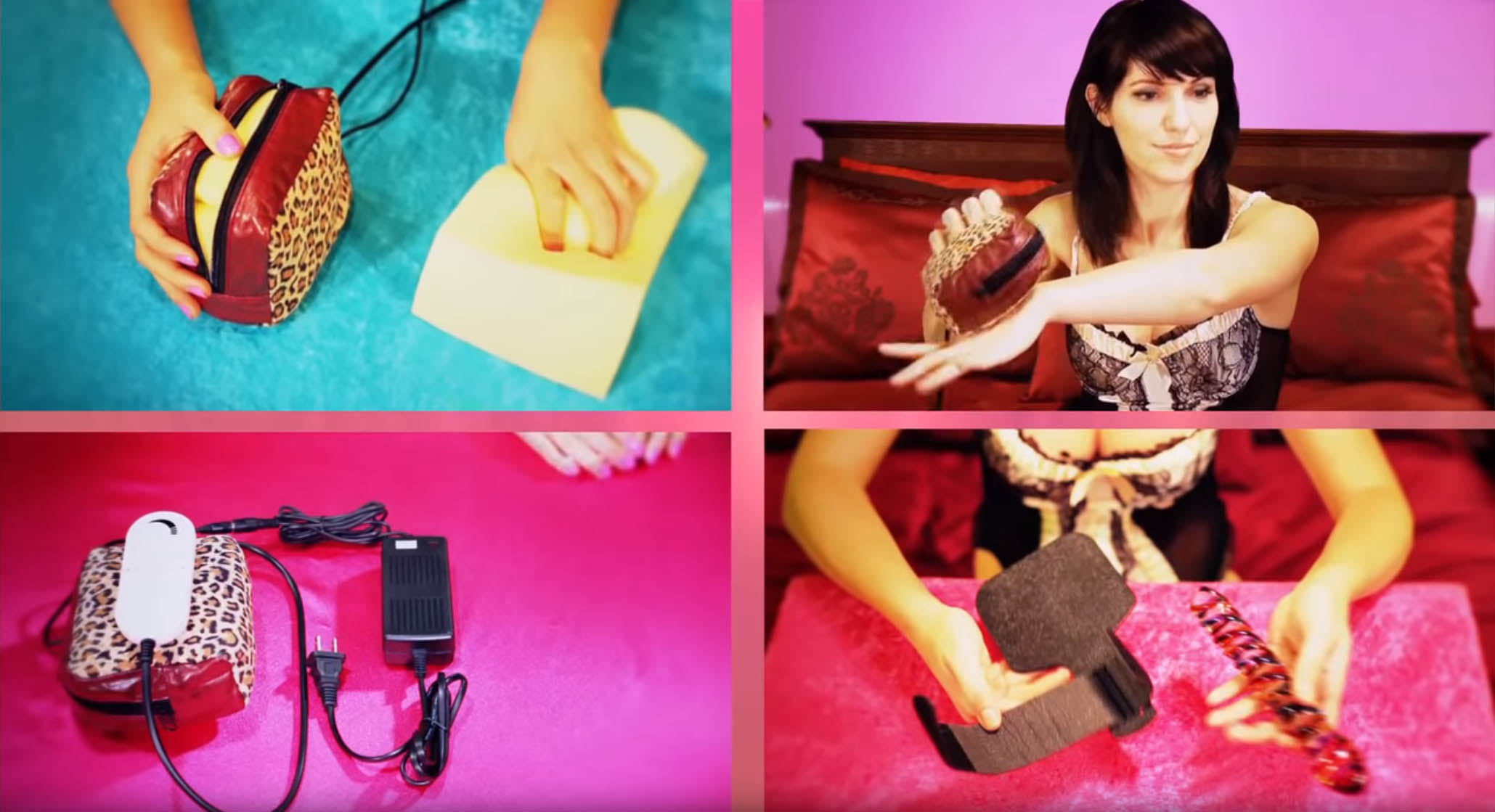 I'll admit, I started to break down around the 6:30 mark, where the voiceover reveals that the make-up case is stuffed with memory foam. I started to imagine taming the beast. Squishing it between my thighs and making it do my bidding… I mean, they do say I can return it within 30 days if it doesn't give me "the unbelievably intense pleasure we promised."
No, Epiphora, no. Have some self control. Look at the website again. Let it burn your retinas, and read the "money back guarantee" fine print…
Do not expose massager to any body parts, other then your hands. By law and for sanitary reasons it must be returned to us in NEW PRISTINE UNUSED MINT CONDITION in original packaging. THERE ARE NO EXCEPTIONS. Returns are scanned with UV LIGHT and inspected carefully.
Jesus, why not just bump up the creep factor and spray it with Luminol?