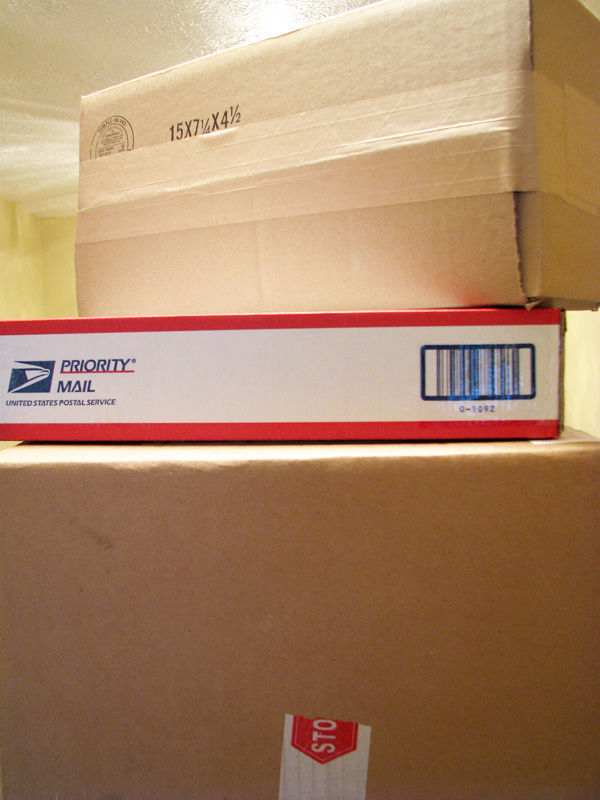 I think it's fair to say that my boyfriend's getting a little irritated with having to bring in mail that looks like this. Although three packages in one day is definitely a new record for me.
Somehow able to guess what was in them, I opened them from least exciting to most exciting. First up: Dr. Laura Berman's idea of a glass dildo with a G-spot tip. Very basic, but I'm interested in testing that tip. Next: Shunga orange massage oil and the Elle clitoral dancer. The massage oil came in a nifty sealed plastic bag to prevent spillage; the clitoral dancer has an interesting indent for the clit.
And finally, the last box: Bare with Me, a question-and-answer sex game, and the crowning jewel of everything, a white version of the LELO Ella. I am a lucky, lucky girl, with a long and sexy night ahead of me.