As exciting as my vagina is to you people, I know it's not the be-all-end-all of genitals. There are certain toys that I just can't accurately review, and one of those is the Doc Johnson Good Head Helping Head, also known as the Bro Sleeve. It's inexpensive ($12) and favored by some trans guys for its shorter length. I was thrilled when my friend Sid volunteered to write about his experience with it.
---
I originally read about the Bro Sleeve in a review through Early to Bed. They market it as a masturbation sleeve for trans men, although its other purpose (and its original intended purpose) is as a shaft-swaddling short sleeve that leaves the head of the penis exposed during a blowjob.
I can't say anything in light of how it works for that, but I can say a thing or two about how it worked for me as a trans guy who's been on T for a over a year. For those of you who do not know, many of us trans guys on testosterone get quite a bit of growth down there. Sometimes enough where a small masturbation sleeve might work.
If grandma had a masturbation sleeve in her bathroom, that's how the Bro Sleeve comes a' smellin'. Perhaps to keep it from feeling sticky, the sleeve is dusted in some sort of grandma-bathroomy smellish powder. The sleeve is made of elastomer (which is body-safe, although porous), but I can't say for sure what's in the smell. I had to wash it several times over to dull it out.
Because the sleeve is meant to be so snug for those with penises, the entry hole is pretty small. It also has a bumpy texture inside for extra stimulation that also makes it tighter. I knew from reading the reviews that it works much better for those of us with smaller willies if one side is closed, by securing a rubber band around it or some such thing. So I wrapped a rubber band tightly around one end, put a little lube in the other end, and got down to business.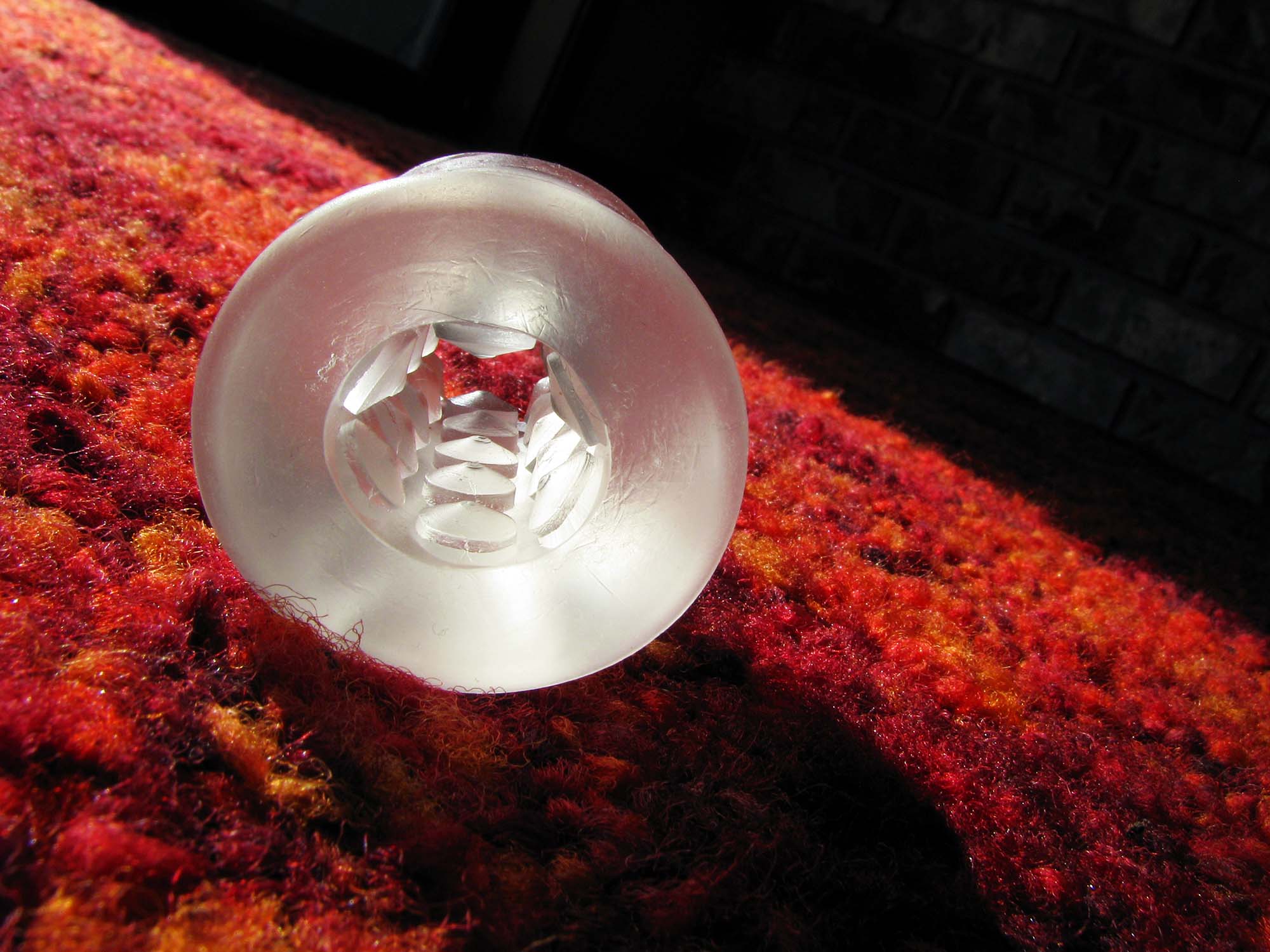 It felt good, but I was in too much of a scientific state of mind — examining the feeling and how it looked — to really enjoy myself. The sleeve is somewhat see-through, and what I couldn't wrap my mind around was if I felt really big or really small watching the penetration happen. On one hand, it made my cock feel big because I was I was filling it up. I thought, look at that! My cock fits snugly inside! I'm using a masturbation sleeve… in the traditional sense! On the other hand, I looked small in there. Maybe I'm not used to looking at myself so much in general when I jerk off. I don't know. All I can say is that these thoughts were a distraction.
I should also clarify that when I say penetration, what I'm really referring to is suction. The internal bumpy texture doesn't add much, but I was definitely getting some good suction happening when I kept it pushed close to my body. As far as doing an in-and-out motion, it was pretty unsatisfying. I needed the suction for any significant stimulation, which would have been impossible without it tied with the rubber band at the other end.
So, I tried the Bro Sleeve again later, this time focusing on something sexier rather than the analytical crap in my head. It didn't take me all the way — not straight though anyway — but it was rather pleasant. Maybe it would've been nicer if my lil' cock hadn't grown so accustomed to vibration. In between using the sleeve I went for my trusty We-Vibe Tango. It's basically the Cadillac of bullet vibes, and I can drive that baby in right where I want it. I can put it towards the head of my cock without any part of it touching the tip, which for me is usually too sensitive to feel good. So I took the Tango for a little spin and then finished with the sleeve.
All in all, I have to say, after getting over the excitement that I could use a sleeve at all, this one was somewhat unsatisfying and disappointing. I thought I was going to love it because I usually love some impact or suction against my cock. What I realized, though, is that stimulation is almost always when using a strap-on. I can get off with the base of a VixSkin dildo knocking up against me no problem, and even better when there's a softer base or a little suction from a concave base.
The Bro Sleeve didn't have the same effect because it was messing with my ID, bro! When I have my cock strapped on, I feel good, I feel turned on, I feel like I got what's been missing. The stimulation I get from the base is necessary to get me off, but what's more important is what's in my head. This sleeve was almost driving home that I was small, unable to put my cock where I really want to put it.
If you don't think this sleeve will cause any gender dysphoria, it might work great for you. I've heard of a lot of other trans guys that dig it. But you need to have had some sort of significant clit/cock growth, or have a very well endowed clit, for this to be effective as a masturbation sleeve. For twelve bucks, it could be worth a shot, bro. Fuckin' a!
Get the Bro Sleeve at Early to Bed, Spectrum Boutique, She Bop, or Come As You Are (Canada).

Want something similar but with a closed end? Check out the FTM Stroker, Blue Valentine, Alive Mini Stroker, and Shotpocket (also here).