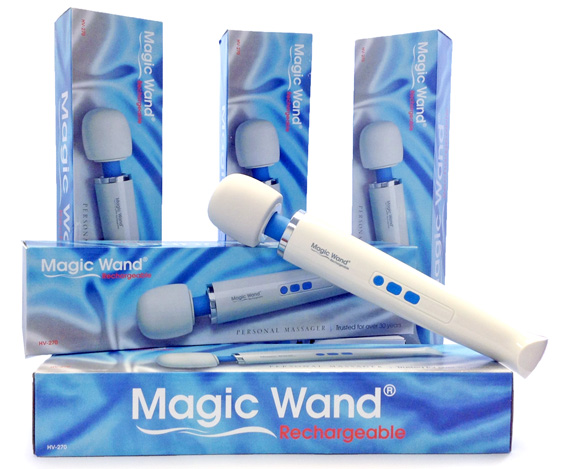 DING — orgasm delivery!
That pile of vibrators over there is soon to be distributed to five lucky winners: Elsie, Angel, Elizabeth, Alice, and Jane! I hope all of you enjoy your Hitachi Magic Wand Rechargeables as much as I enjoy mine!
This giveaway was a celebration of my 600th post on this blog, and also an opportunity for you to discuss which household objects you wish would become cordless and rechargeable. By far the most popular responses were vacuums and hair dryers. The most unique ideas were a margarita maker, heating pad, and waffle iron. Another entrant quipped, "this is the only cordless item I need to focus on owning tbh."
So, if you didn't win, I encourage you save your pennies and snag your own Magic Wand Rechargeable in the future. It's a fabulous toy.
Thanks again to Good Vibrations for supplying the prizes, and thanks to everyone who entered!