This one comes to us from the thoughtfully-titled Pound the Round 2. If you have sensitive teeth, click away now.
STEPS FOR GETTING A GIRL'S MOUTH AND POPSICLE ON YOUR PENIS
1. Randomly whip out your popsicle, calling it an "ice cream" — that was on purpose — and immediately take things too far by poking her genitals with it. And making an ass/popsicle sandwich. Watch it melt all over the chick in red streaks. Oh yeah, hot.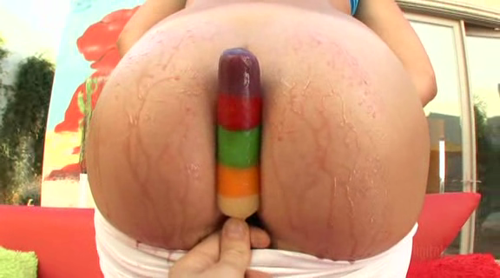 2. While the girl fondles your enormous cock, slowly introduce another popsicle. The clueless female will hardly notice. You so stealthy.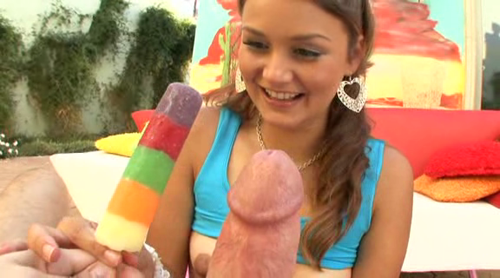 3. Bask in the sensation as the girl sucks both your cock and the popsicle. (Sidenote: in Australia, popsicles are called iceblocks. Therefore, ICECOCK!)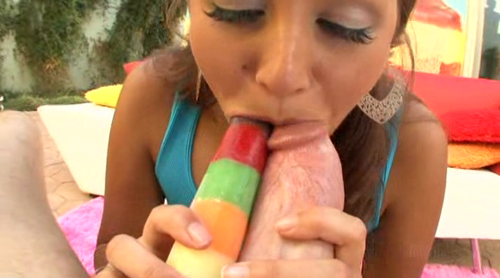 AAAAND LIFE COMPLETE.