This review is outdated as hell… abandon it and learn what MODERN strokers look like with
Tenga's selection
.
My boyfriend is very, very attached to his hand. He has perfected his method of masturbation: five minutes or so, a fluid squeezing motion that I have yet to replicate, and coming into a square of toilet paper. I bought him a cheap-o masturbation sleeve a while back, and needless to say, it did not convince him of the majesty of masturbation sleeves. It was too short and the internal nubs provided no extra stimulation.
I was probably going to buy the Maven sleeve for him for Christmas if I didn't acquire it for review first. I've heard it's a good 'un, and it's one of the most popular sleeves that doesn't resemble a vagina. My boyfriend is adverse to sleeves that resemble vaginas, or "puckered butts," as he deems them creepy. Maven has a slightly puckered opening, but I don't think it's meant to be an ass, so we're all good. (Also, it's blue, not flesh-colored. This is an important factor.)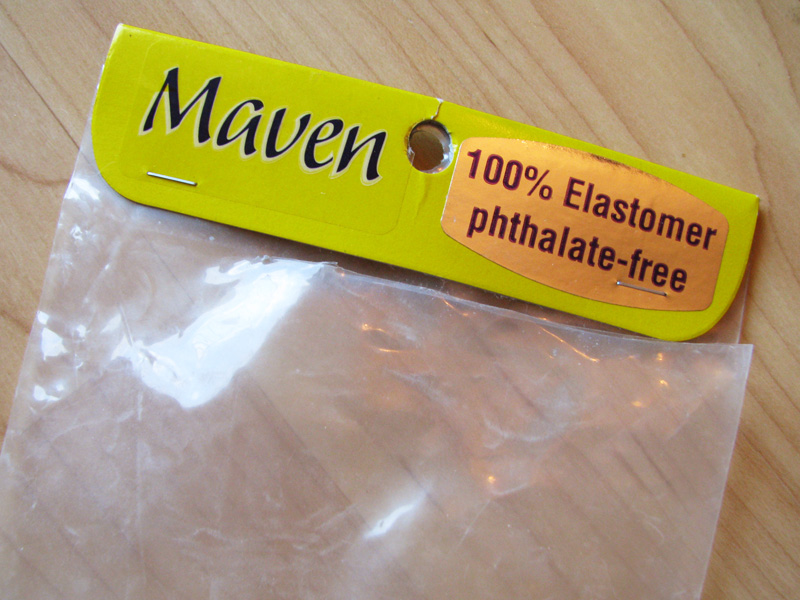 The Maven sleeve, which is made by Vibratex, came in the most plain packaging I've ever seen, and it was great. I pulled it out and felt its floppy body. It was very soft, reminiscent of CyberSkin, on the outside. On the inside, I felt bumps upon bumps. Alas, I could not will myself to grow a penis, so I handed the Maven over to my boyfriend and waited for the mood to strike him. When it did, I was instructed to stay away and not listen through the door.
After the telltale five minutes, he was done and in the bathroom, turning the Maven inside out and rinsing it. Then he laid it out to air-dry.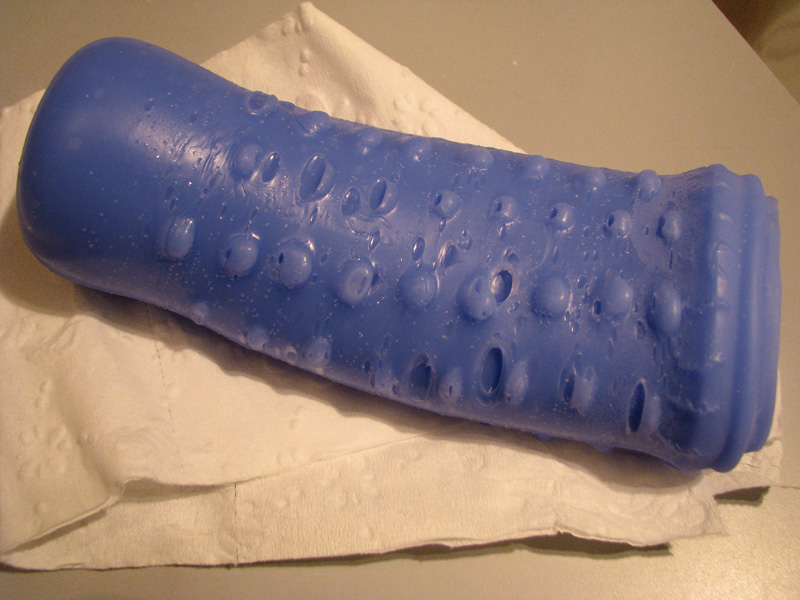 I proceeded to drill him about every aspect of Maven. He hadn't been blown away, but he definitely wasn't disappointed. I learned the following facts:
The elastomer is nice and soft and has a good amount of stretch to it. The opening stretched easily to accommodate his penis, but also wasn't loose.
The bumps inside are the single thing that makes the sleeve soar. "Vaginas are kind-of ribbed," he said, "and it felt like what I imagine it would feel like without a condom." However, his ultra-sensitive head was not a big fan of the bumps near/during orgasm. (Normally when he jacks off, he lays off his head when he gets close.)
Having a squishy blue thing around one's cock is kind-of distracting; it reminds him of a monster or a trunk.
The sleeve did not make suction noises unless he pulled his penis out of it.
It was definitely not too short, and could probably accommodate many penis lengths.
Now, despite all of this praise, he says he will probably only use the Maven once a week. Why? Well, he says the feeling of the sleeve is "probably better" than the old hand, but the sleeve requires maintenance, looks like a blue trunk, and prickles his head. He is difficult to impress, as you can see.
My only gripe with the sleeve is that the inner bumps already seem to be splitting and breaking open, probably due to turning the sleeve inside-out to wash it. Nonetheless, I really think a lot of people with penises would like this thing, if only to try a different sensation once in a while. Go get one!