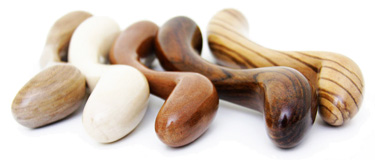 Crowdfunding. Again. Always and forever. This time for wooden dildos, which, if you ask the creator, may just be the first wooden dildos ever! The company name is Dee Lee Doo, which I find really childish and upsetting for some reason. Oops, they didn't reach their $10,000 goal.

Tenga's latest thing (are they going to have a new thing every month?) is the Iroha Mini which, as it turns out, isn't any smaller than the Iroha vibes, nor is it similar at all. It's battery-operated and has one speed.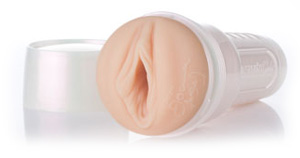 Joanna Angel's incredible vulva has become a Fleshlight! Halleloo!
The company that perpetrated the self-lubricating vibrator has unveiled a series of self-lubricating vibrators based on Twilight. According to the company, this series "is aimed at those who prefer a darker side to their sex toys." I see.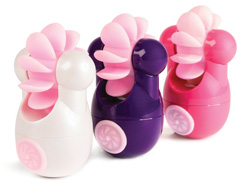 The third generation of Sqweel is upon us, called the Sqweel Go. It's adorable and tiny and maybe too tiny but it's too soon to tell?!
Sorry in advance for this: Sex Toy Belt. My friend said it best: "LET ME JUST PULL THIS CHEAP LUBE OUTTA MY SLUTTY KANGAROO POUCH. Like seriously what the fuck and when you lay down it would all fall out anyway and is it for people who don't have tables???"

This is the Aqueous Vibe. It, um, does this. It shoots water at your clit like a squirt gun. Would you rather have a host of tiny streams hitting your clit? OK, no problem, there's always the G Splash.
I really like my Leaf vibe, Life, but I am NOT THRILLED that the new Leaf+ line is made solely in purple. Maybe you should've not named your line Leaf?