This is the most epic recipe for failure ever. Pipedream's Turn Her On Kit:
For the perfect encounter. Everything you need to turn on that special someone is in this kit! Next time you start, just grab this kit, apply the appropriate lotion and get ready for a thrilling titillating, climactic experience!
Dude, can you imagine someone whipping this out right before sex?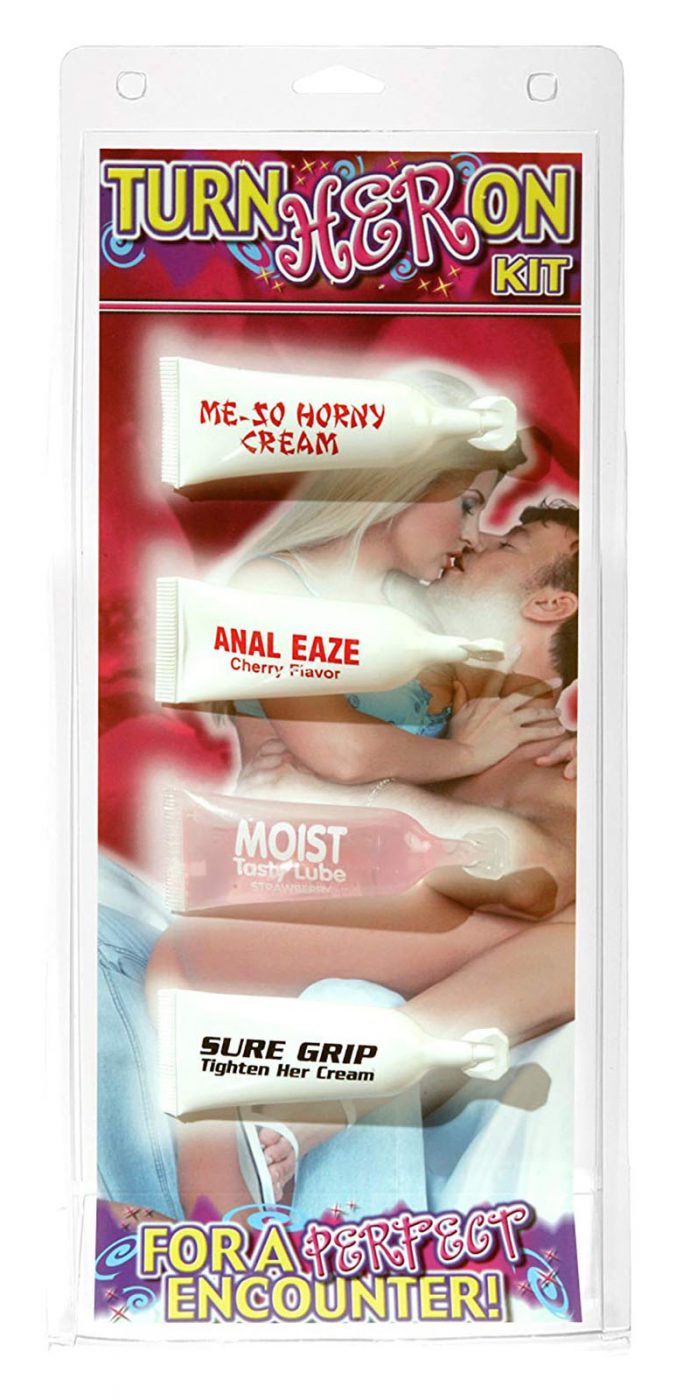 Incredibly racist stimulating cream? Check!
Incredibly unsafe anal gel that could seriously harm you? Check!
Incredibly low-quality lube? Check!
Incredibly unnecessary (and possibly infectious) tightening cream? Check!
The next time I'm feeling low, I will be reminding myself that my life could be much worse. I could be the unfortunate voiceover woman in the product video, being paid to say, "and of course, the Anal Eaze," as though the Anal Eaze is the cherry on top of this already amazing collection of sample-sized atrocities.