VIXEN MADE A NEW DILDO! Unfortunately, it's too effing big for my vagina! The Gambler (such a good name) is nearly 3″ in diameter — an epic challenge of girth.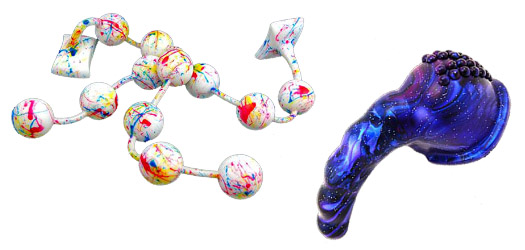 Vixen has also been quietly adding special edition versions of their toys to their site, including anal beads that look like jawbreakers, a galaxy-swirled Hitachi attachment, and colorful pop art inspired Mustangs. Very cute!
What a coincidence: around the same time I roasted Aneros' Evi for being a useless blob, they've announced a vibrating version. Insert pondering emoji.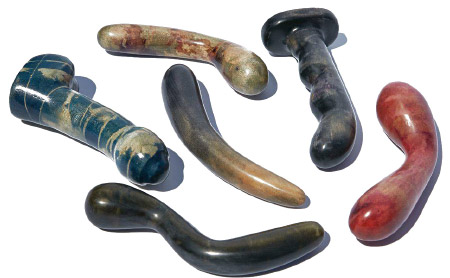 Crystal dildo maker Chakrubs has expanded into wood. Pretty, but way way too pricey.
We-Vibe merged with Womanizer. My initial reaction was concern, but perhaps this will be a good thing? Since the merge, Womanizer has refined the styling of their new toys (the Classic), so perhaps We-Vibe's aesthetic is rubbing off on them. I would welcome that.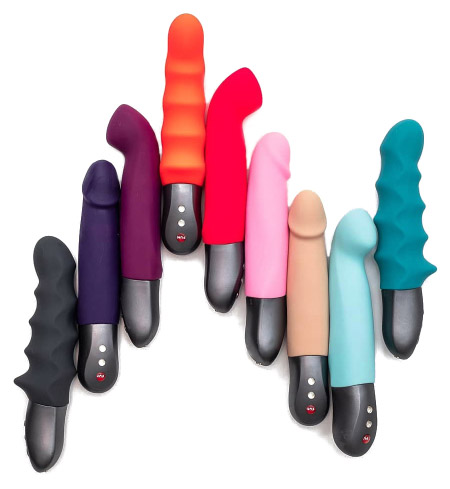 Fun Factory released two new Stronic toys — the ridged Surf and semi-realistic Real — rounding out their selection of more petite Stronics. They also updated the motor in the Laya II, and much to my delight, it's a hell of an improvement.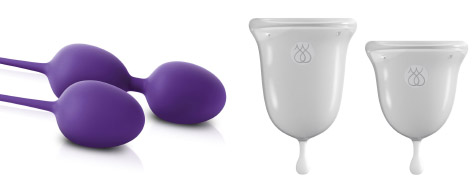 Oh lordy, Jimmyjane has a new "Intimate Care" line of kegel balls and menstrual cups. As a menstrual cup fanatic, I know I can't talk too much shit. But as a Jimmyjane dissenter, I am rolling my eyes so hard. They are such bandwagon jumpers.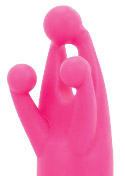 Sweet news from Clone-a-Willy: they'll be releasing a Clone-a-Pussy with added masturbation sleeve! Line up for your custom masturbators now, folks.
Screaming O's new stuff includes a remote-controlled butt plug and a vibe with a tip that splits off into little… tendrils? Or, uh, if you ask their marketing, "three strategic points of contact." That's a nice way of saying tendrils.