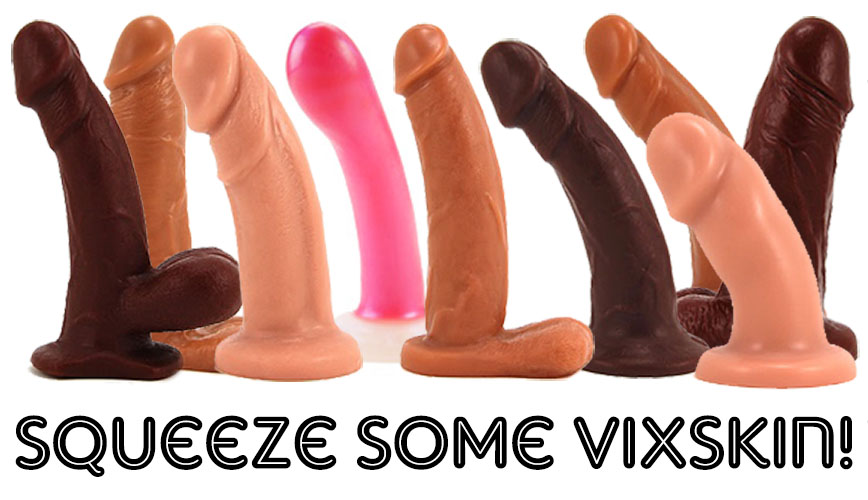 Damn! You guys really like dildos, don't you?! The response to my Squeeze some VixSkin giveaway was immense. I wish I could give all of you the VixSkin dildo of your choice. But there can only be one winner. And that winner is…
HushPlushie, who chose Raquel. Congrats!
Thanks again to everyone who entered, and be sure to subscribe to my RSS feed or email updates to keep up with other giveaways and reviews on this blog.
And a HUGE thanks to Vibrator.com for sponsoring!