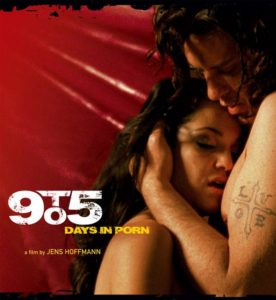 There is not an overabundance of good news about documentaries about porn, but there is this one really awesome thing: a new documentary called 9 to 5: Days in Porn. This is a real look at the porn business and the people in it, not some half-baked piece of junk that perpetuates lies about the industry. Filmed over the course of a year, this documentary is structured by "episodes" that weave together the lives of porn stars and industry gurus. Sounds amazing already, right?
Also consider the fact that it focuses on some of my favorite porn stars, such as Roxy Deville, Sasha Grey and Belladonna, and the cinematography looks really top-notch.
Now you see why I am squirming with delight and anticipation. Must get my hands on this movie! Unfortunately, it hasn't come out in the U.S. yet. So I've already eaten up all the posted bonus scenes, including Belladonna checking out Realdolls. Go watch the trailer now, and explore the badass website. And if you know how I can somehow see this film, let me know!