Sex toy retailers who truly care about ethics, design, the blogging community, and customer satisfaction are few and far between. Even more so when you're looking for a retailer based in Australia. MissX ticks all of these boxes, and I'm here to tell you why you should support the crap out of them.
I first became aware of MissX a couple years ago. Owner Camila emailed me to thank me for all my reviews, explaining that she routinely used them to "judge" toys on whether or not to stock them in her new online shop. "Not only your reviews are awesome," she wrote, "but your blog looks great and doesn't hurt my eyes like so many out there."
Of course I was wooed, but I was also intrigued by Camila's concept for her shop. It was to be curated, stocking solely well-designed, body-safe, and effective sex toys. I hear that a lot, but it wasn't long before MissX was making good on this promise.
Recently Camila and her business partner Bryce purchased Skype consulting with me to discuss their updated site design and vision for their business moving forward. Aside from being adorable (I'm sorry but I'm a 14-year-old and I still find Aussie accents and turns of phrase so cute), it was clear that they wanted to have a clean yet spunky site design, respect rather than condescend to their customers, and cultivate a social media presence different from your average sex shop. We bonded over our hatred of illegible website text and "sex fact" tweets.
With the site design, Camila and Bryce expressed their desire to shy away from stock photos, and steer more queer and gender ambiguous, which I think is one of the biggest things that will set them apart. They are also responsible for The Cutest Sex Toy Photo Ever Taken: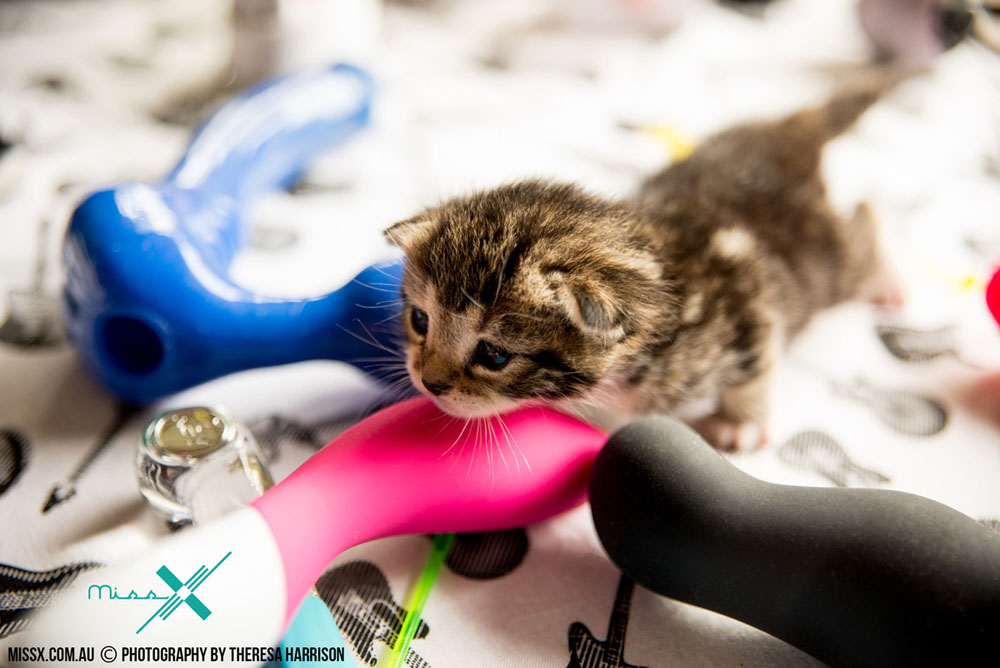 MissX's selection is sparse, but that is by design. They carry a limited range of products — only the best, often as determined by sex toy reviewers like myself. They'd like to expand their selection a bit more, but they need to grow and accumulate the financial backing for that, which is why you should purchase from them if you are able. My suggestions?
Fun Factory Bootie. An adorable and surprisingly pleasurable butt plug.
Fun Factory Stronic Eins. The king of thrusting.
PicoBong Moka. Your best choice for an inexpensive G-spot vibrator!
Currently, MissX is only shipping to Australia and New Zealand. They ship within 24-48 hours by Australian Post. Express shipping (next business day) is $10, or you can get free regular shipping on orders over $150. As a fun bonus, MissX plants a tree for every order over $200. They work with a local company called Carbon Neutral to select the right type of native tree for the time of year, and plant it in an area that needs it most.
So, Aussies and New Zealanders, the choice is clear: go forth and support the kind of people who run thoughtful online shops and make unsuspecting kittens pose with quality sex toys. Who are we to support if not folks like that?