I have arrived. Really, truly.
The folks at SheVibe made me into a superhero.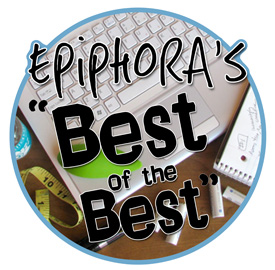 I didn't ask them for this. My original idea was simply to create a landing page on their site with all my favorite products listed. It was then that Sandra told me they'd thought of the same idea months ago — and also wanted to create a superhero persona for me.
For a second, I hesitated. Did I want something that looked like me to be out in the world?
Then I realized that was fucking stupid. The opportunity to become a superhero only comes around once in a lifetime, if ever. Of course I wanted to be one. The only kind of superhero I'll ever be, and ever want to be: one wielding dildos.
A mere month and much feverish back-and-forth emailing later (seriously, I don't know how Sandra puts up with me), it's here. It is amazing. I can't stop staring at it. My cats (TRUTH AND SWEET JUSTICE) are such badasses. And I didn't notice this at first, but there's a cup of coffee strapped to my leg.
The toys flying behind me are all favorites: the Fun Factory Stronic Eins, Whipspider Rubberworks Jellyfish, Tantus Splash, njoy Pure Wand, and Jopen Key Comet G Wand.
I was curious who did what, and Sandra's explanation is a really interesting insight into how SheVibe as a whole is run:
Garsh, all of the artwork is a weird blend of all of us. We meet, start tossing around ideas and when we land on one that excites all of us, Alex sketches it up and we add or take away depending on what he produces, tweak coloring etc. Keith adds the final elements and anything that puts it over the edge. It's always a group effort — in this case, Thor thought of cats in sidecars, Alex designed your outfit, I added elements of toys, feline cigar and helmets, cat names, Keith did the font and angles and icons and the cool glowy shit he's so good at adding. Thor writes all the code and builds the web page. Obviously none of us could do this without Alex being so patient and going back over his work… over and over and over. But I don't think any of us would be as good at what we do without the "group" — we have a really good vibe for working together.
And a really good vibe for BEING AWESOME. Sandra, Thor, Alex, and Keith, I cannot thank you all enough. Folks reading this: if you've been wondering which solely-online sex shop to support, the answer is motherfucking SheVibe.




Now, go browse my favorite vibrators, dildos, anal toys, and other stuff! SheVibe's prices and constant sales and deals are pretty amazing. You won't be disappointed.