February 3rd, 2011
Tonight I found one of my favorite male pornstars, Danny Wylde, on cam. When he saw my name in the chatroom, he said, "holy shit, is this the Epiphora?" and I just about died. He said he was a fanboy of me (?!). Holy crap, camming is exhilarating and nerve-wracking. I felt like a paranoid mom, checking to make sure my webcam wasn't automatically turning on. I want Danny to see me in my hottest form, not with disheveled hair and in my pajamas drinking a Rockstar. Shit.
When he left the session taunting us that he was going to go jack off in a corner, I knew what I had to do: I retrieved my Rough Sex DVD and went to town watching him and Sasha Grey. My weapons of choice: Bliss 8 and MiMi.
I spent the rest of the night watching RuPaul's Drag Race, of course.
February 21st, 2011
This happens a lot: I was testing the vibration strengths of Mia vs. Siri, and suddenly I needed to get off. I pushed my underwear to the side and that was that. So sleazy and yet so perfect. I finished right before the boyfriend walked in the door with wine for me. I'm a boss.
February — March, 2011
I suffered, OH HOW I SUFFERED, through the Split Dildo. I got lube all over my life. I watched the Twilight Zone porn parody. Mild discomfort became the norm. At some point, I got my period, which offered a reprieve from the Split Dildo as my cervix shuddered in terror and would not allow it.
March 13th, 2011
Back to the wretched Split Dildo, but this time with a condom on it. Less discomfort that way. I watched Beautiful Stranger, and after an orgasm, I tossed the Split Dildo in the trash (I wish) and rewarded myself with Randy. I wasn't even thrusting Randy, but I gushed onto the floor nonetheless. This inspired me to create a macro: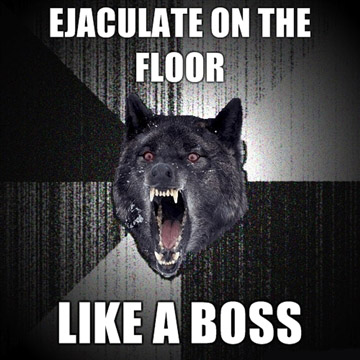 It did not become an internet sensation, sadly.
May 25th, 2011
Two words: erotic hypnosis. Some guy emailed me an .mp3, which I listened to with eyes closed, lying on my bed, trying to ignore the cats walking over me. This mp3 consisted of a creepy male voice talking in the first person, taking breaths between words he should not have been taking breaths between, describing what he was doing to me — brushing me with his paintbrush (not a euphemism) and blowing his breath on me, because what woman doesn't love that?
I did not become hypnotized, possibly because I was too busy feminazi-ing in my head over him calling my vulva "your sex" and his genitals "my cock," then never going down on me or fingering me, yet having me stroke his stupid penis the moment it came out.
At the end he "filled" me with his "seed," and I sent the guy a very non-descript email which basically said, "I don't think it's for me." To put it mildly. That guy has no idea how much agony I have saved him by not reviewing his mp3.
May 7th, 2011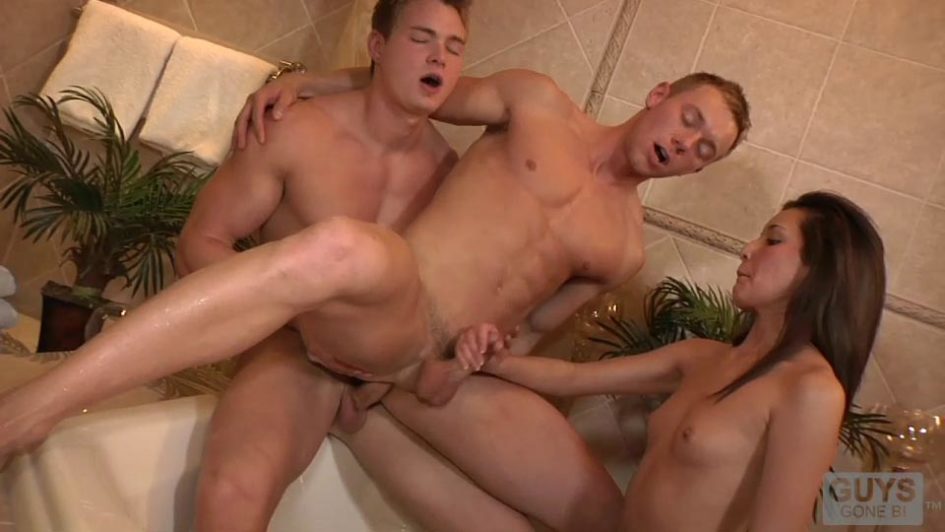 I have never seen a woman so utterly thrilled to be part of a threesome.
May 31st, 2011
After a long night of writing, I pushed aside my underwear and used the Form 4 while watching Boundaries 6. I had corn dogs in the oven, so I tried to see if I could orgasm at the exact moment the timer went off. I did. I am amazing. The end.
August 21st, 2011
Mid-day jack-off session. Watched Tori Black and Anthony Rosano in Big Wet Asses 16. Yeah, yeah, yeah, I like wet things. Besides, Tori Black is a spitfire. And I quote: "stab me with that fuckin' dick."
October 3rd, 2011
You know a porno is going to be a doozy when it's called Lesbian Hitchhiker. Sugarcunt and I suffered through this movie, which seemed to revolve around over-enthusiastic cougars with long fingernails creeping on idiotic blonde girls and magically transforming them into lesbians. This one cougar kept moaning, "oh, I can feel your teeth" while getting eaten out. It was terrifying.
And, because Melissa Monet was in the movie, I was prepared for her infamous face: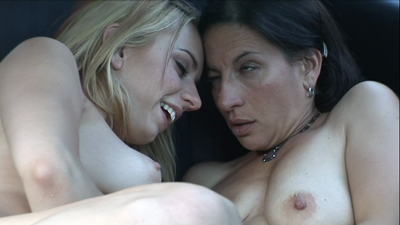 But even that is not as bad as this fact: there were FLIES in EVERY SCENE. Seriously. Every single scene, I saw flies buzzing around. Indoor and outdoor scenes. How does that happen?
October 6th, 2011
Congregated online with Sugarcunt and Scarlett Seraph to watch Saw: A XXX Parody. 99% of it was terrible. For example, Ron Jeremy existed. And there was this guy.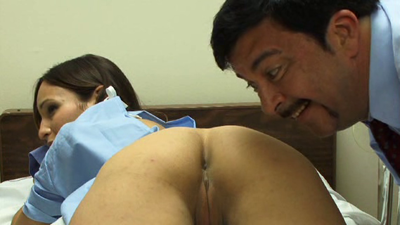 And there was the worst "song" I've ever heard, with the lyric "your mouth was made for loving me." You know what? Fuck it, you need to hear this. Because it sounds like something some drunk college dudes recorded in a dorm room. At best.
Yeah. So you can see how we were easily distracted by details…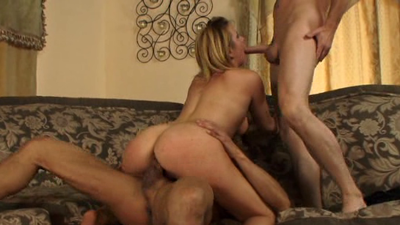 Sugarcunt: LOOK AT THAT WALL THING WITH THE CANDLES
Sugarcunt: I ACTUALLY LIKE THAT SCONCE THING.
Epiphora: sconce. that's one word you'll never hear in porn
Sugarcunt: "I'm the decor repairman. Did someone need a sconce fixed?"
Scarlett: I want to make a porn just so I can put that in there
Sugarcunt: "I'm your (totally hetero) interior designer and I think this room needs sconces. Also my dick in your ass."
Epiphora: i hope you don't mind i've replaced the candles with butt plugs
Sugarcunt: And all the butt plugs with candles.
October 23rd, 2011
I had this grand idea that I was going to masturbate on the couch with the Throw under me. Only my headphone cord just barely reached across the living room, so I spent the entire time with my head tilted just so, ogling the porn on my computer, awkwardly adjusting the Pure Wand and Mystic Wand. My legs were sore from doing squats, so they were failing me. How many orgasms did I have? I have no idea. You know, a few.