July 1st, 2010
I have learned a lesson about lube bottles. Before use, always cautiously test to make sure the nozzle is not plugged up. Today, attempting to lube up a toy, my lube split-streamed on me and sprayed itself on my shirt. Classy.
July 6th, 2010
Having watched a lot of porn in a wave of deleting, I decided to jack off to a scene from The Pinch featuring Evan Stone and Sunny Lane. It wasn't as good as their scene in Pussy a Go Go, but there was THIS POSITION…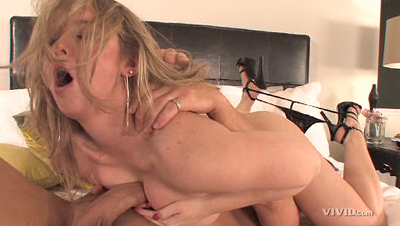 …which made me say, "creative porn performers FOR THE WIN." Because seriously, the world would be a bleak place without performers (and directors) who actually try to make scenes interesting.
July 20th, 2010
While watching the beginning of Belladonna: Slut!, I couldn't help but think of the obscenity case against John Stagliano recently. The first scene of Slut! began with slow-motion footage of water and soap suds cascading down Charley Chase's ass and pubic hair. You can't argue that this porno has no artistic value.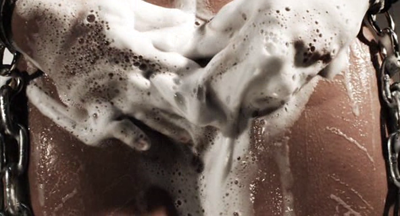 I think I have a thing for soap/water/oil in porn. Especially when a SPONGE is involved! Admittedly, though, I kept wondering whether the soap was real or not, and if it was, how on earth Charley seemed totally fine with consuming it.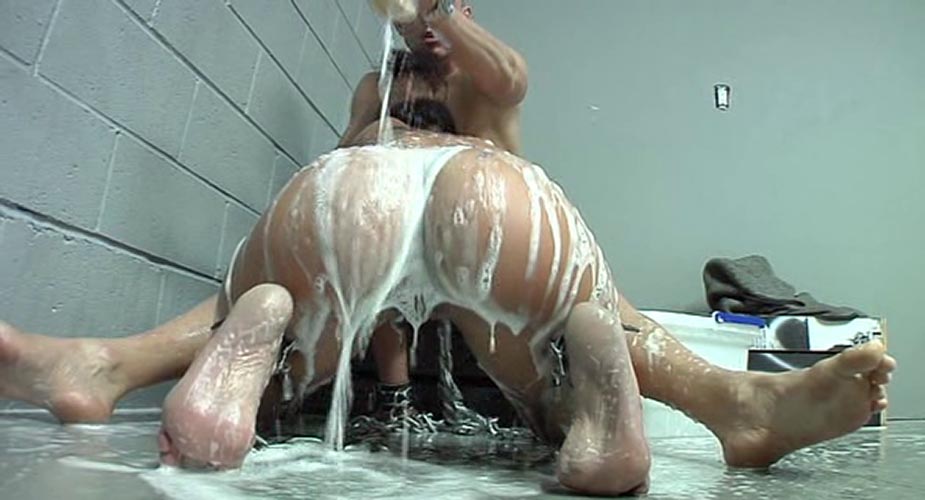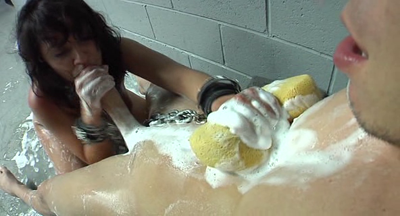 I used the Fun Factory Spring on my clit, and the Vamp Talula was in my vag. I was a bit miffed by my inability to really grasp Talula's awkward base, but nonetheless I came hard while jigging it in me.
Not ready to be done yet, I carefully lifted the Eleven out of its case and began watching the second scene, which began with Andy San Dimas lifting her leg up and pissing on a wall. This turned into one of the roughest scenes I've seen in a long time. Mr. Pete was relentless with shoving his cock down Andy's throat. Normally I would not question consent in a Belladonna movie, but I really hope this was negotiated beforehand. [Edit: Turns out I was semi-right about this scene.]
With the Eleven in my vag and the Eroscillator on my clit, I had a good clitoral orgasm. Then I washed my toys and watched RuPaul's Drag U.
July 25th, 2010
Forcing myself to dig into my "try again" drawer, I brought out the Alumina Revolve. I expected the ball end to hit my G-spot… but it didn't. Fail.
My second dildo was the NobEssence Intrigue, which I recently acquired from a swap. The Romp-shaped end was glorious and G-spot heavenly, but the other end was too long and hurt my cervix. Ow.
Sufficiently warmed up, I dragged my boyfriend into the bedroom to try his hand at wielding the Eleven. After much thrusting, disappointment filled my soul. I couldn't seem to orgasm no matter how fast he fucked me with that thing. So I scrambled for the Pure Wand, and proceeded to squirt four times while my boyfriend sat on the bed, watching me and petting the purring cat.
July 29th, 2010
Today I watched the rest of Belladonna: Slut! and decided that I was really sick of that same bleak brick room used for all the scenes, and that same sickly lighting. It was one of the first days of my period (which has somehow synced up with several of my internet friends' periods… spooky), and this made for a lot of gooey blood on my dildo of choice. But whatevs — that is why I love non-porous toys.