WE-VIBE HAS A NEW TOY OUT AND I'M SCREAMING ABOUT IT. It's a squishy, oversized bugger called Wish that's packed with rumbly power. It's not without flaws, but that's all I'll say for now. [Edit: here's my review.]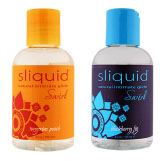 New flavors of Sliquid lubes are here! I have yet to get my tongue on them, but damn if they don't sound delicious: Tangerine Peach and Blackberry Fig.
Satisfyer, commonly known as "that company ripping off Womanizer," has 5,000 different models of their suction toy these days. Incredibly, they sent all of them to me. My clit has some work to do.

Tickler, whose forgettable battery-operated vibes I reviewed years ago, has a new line of rechargeable toys: Classy, Choosy, and Snazzy [Update: I reviewed them here!] Despite it being the worst color ever, I kinda want Snazzy. It looks like it could hug my clit in just the right way.
Screaming O has also delved into rechargeable vibrators with the release of the Charged Positive and Voom bullets. How do they fare against the almighty We-Vibe Tango? I plan to find out and tell you!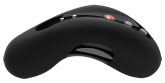 In a move that feels like it should've happened years ago (but hey, I'll take now), Fun Factory released a rechargeable version of their classic Layaspot. Now it's just Laya, because snappy shortened names are in. (She says as if she knows.)
Even Rocks Off upgraded their classic prostate stimulators with a rechargeable bullet vibe. Rechargeables! They're all the rage!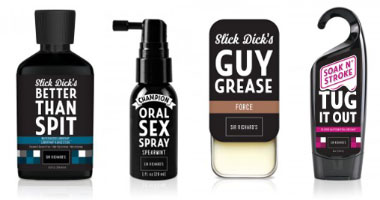 I've already ranted about this but it deserves repeating: Sir Richard's and Jimmyjane came out with a line of lubes/sprays called "Better Than Spit" (good job, that's the lowest bar for any lube), "Champion Oral Sex Spray," "Slick Dick's Guy Grease," and "Soak n' Stroke Tug it Out Masturbation Polish." MASTURBATION POLISH. This is like the AXE body spray of sex stuff.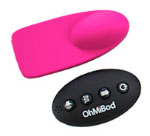 Lastly, worthwhile changes to the new generation of OhMiBod's sound-responsive Club Vibe, the 3.OH: now both the remote and toy are rechargeable, and the toy is smaller so as to better fit in your undies.