Tenga is breaking out of the masturbation sleeve box they've created for themselves, and are now making rechargeable vibrators. I am intrigued by these specimens.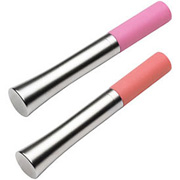 Crave, makers of the Duet, have two new vibes: Solo and Wink. Solo is a simpler version of the Duet. Wink looks like a tube of chapstick.
Crystal Delights will be producing the trophies for this year's Feminist Porn Awards! They will be Magnetic Bunny Tail Plugs.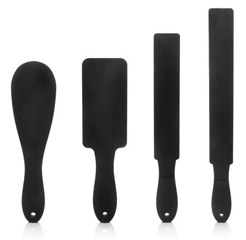 Tantus released a line of 100% silicone paddles with adorable names such as Thwack. I made the mistake of hitting my arm with one.
Can anybody decipher this Korean thing called Airbee? Apparently it has a pressure sensor for kegels and Bluetooth is involved?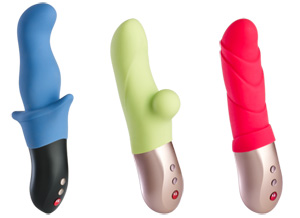 This happened quickly: Fun Factory has announced the second addition to their Stronic line, an anal-safe toy called Zwei. Awesome! They also have two new rechargeable mini vibes, Pearly and Flora. I'm down.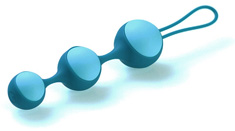 I can't even keep up with all the shit Jopen is putting out! This time it's kegel balls called Stella I, II, and III.
I'm just gonna leave this here: self-lubricating vibrators.

We haven't heard much from Topco in a while, but now they're coming out with a luxury line called, horribly, U Touch. The three vibrators are made with silicone and USB-rechargeable. Their names are, horribly, Up, Down, and Side. What the hell? This is sex toy naming, not line dancing. [Edit: I tried the Side did not enjoy the experience.]
The Fleshlight Flight got a makeover. It now also comes in white with a different inner texture (called "Instructor"), or you can get the Flight MD (supposedly MD does NOT stand for "doctor of medicine" but rather "masturbation device") with… wait for it… "specimen collection cup." O… kay.