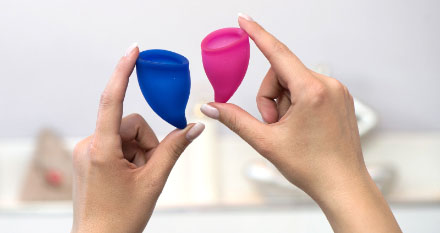 FUN FACTORY IS MAKING MENSTRUAL CUPS. YES, THIS DESERVES ALL CAPS. They're called the Fun Cups. I have used them for many a period now and they have been a worthy addition to my bleedin' life. [Edit: review here!]

Jimmyjane's latest vibrators are called Love Pods: Halo, Coral, and Om. Halo claims to have "revolutionary cyclonic vibrations." Am I excited to eviscerate these toys? Absolutely. Do I care that that sounds petty as fuck? Nope. Hating on Jimmyjane is one of the simple pleasures of my life.
For the first time in years, Je Joue has new stuff. Nothing flashy, just some basic rechargeable bullets, but you know, I'll take basic over false claims of innovation… [loud exaggerated cough] [Edit: these turned out to be excellent!]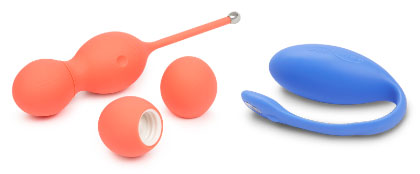 Meanwhile, We-Vibe just won't stop releasing new things! I am not complaining! Their newest toys are the Bloom, a vibrating kegel exerciser, and Jive, a wearable vibe. All their new products are app-responsive these days, which raises the question: when will we get an updated Touch and Tango? Plz? [Edit: the answer is 2021. We got them!]
Good Vibes purchased Babeland and I'm not sure how to feel about it. Lubricant company Wet is sponsoring James Deen and I know just how to feel: enraged.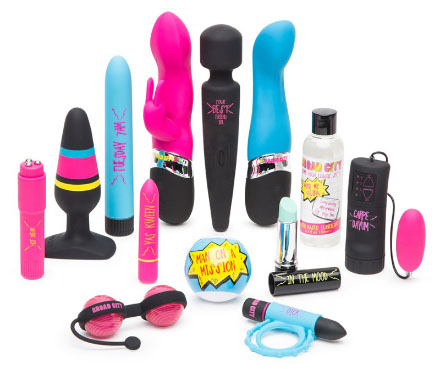 Lovehoney has a new Broad City collection, and like their tokidoki line, it's really colorful and fun. Yeah, they're just re-branded toys, but that stripey butt plug is adorable and I'm even into the mint-colored lipstick vibe.
Hot Octopuss is delving into clitoral toys with the Queen Bee [Edit: it's AWFUL!], and OhMiBod's Club Vibe — which vibrates in response to music and ambient sound — now comes in an anal version.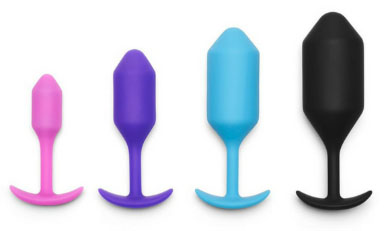 Do weighted butt plugs sound appealing to you? bVibe's new Snug Plugs are silicone-coated and come in various sizes. I'd still lean toward the Pure Plugs myself, but I'm old school…