If it seems like it's been 5,000 years since Jimmyjane released something new, it has. Now, they have graced us with the Hello Touch X (rechargeable now, with an electrostim mode because uh?) and Form 5 (a weird mouth with flappy lips because uh?). [Update: I reviewed both, and they're terrible.]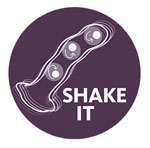 The Fun Factory Bouncer looks boring as fuck. But it actually has inner balls that roll around, like kegel beads or their B Balls. I am into this idea.
Tantus and SheVibe have teased us with some preliminary photos of uncut dildos they're collaborating on. Yes!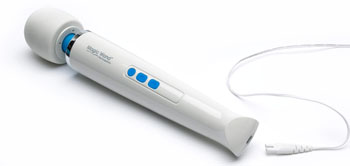 Hallelu, there will soon be a rechargeable Hitachi Magic Wand! The new wand will have a silicone head, four vibration intensities, and can be used while plugged in. Oooh, ahhh.
Nexus has a few new products, including a rotating prostate massager and a remote controlled butt plug.
If you ever felt like your Fleshlight was too close to corpse temperature for comfort, you can now warm it up with this insert.

I am continually laughing at Pipedream's new iSex line (I'm not linking because Pipedream). Calling something iSex and making it stark white is definitely ~up with the times~. All the toys are USB-powered, so you can stay tethered to your true lover (the computer) at all times.
A reader emailed me about this crowdfunding campaign surprised by "how not stupid" the accompanying video was. I love how low the bar has become.