Content note
: this post contains mentions of James Deen. I no longer support
him or his work
.
August 5th, 2010
Today I watched Justine Joli: Lost with Saraid, which I had been eagerly anticipating. Very quickly realized it was a mistake to have anticipated it. Despite some awesome pairings, the camera angles consistently lacked close-up genital shots (which Saraid and I live for), plus the scenery was terrible and the between-scenes stuff was amazingly bad. I would not have survived without our conversation.
Epiphora: this is so dramatic. is this a sitcom? hello houses
Saraid: I feel like bob saget should pop up
Epiphora: bob saget loves sasha grey
Scene one: Justine Joli and Claire Adams. Now, I believe that rose petals can be used correctly. However, misuse of them is much more rampant. Watching this, all I could think of was The Room: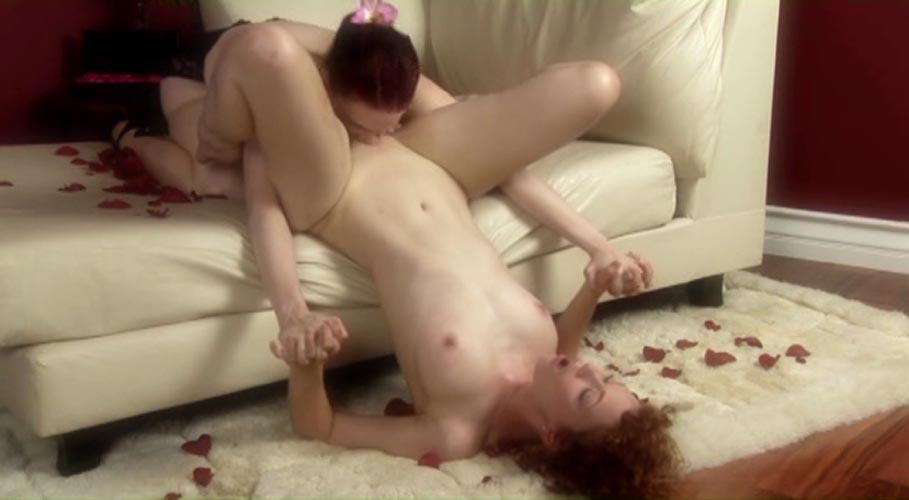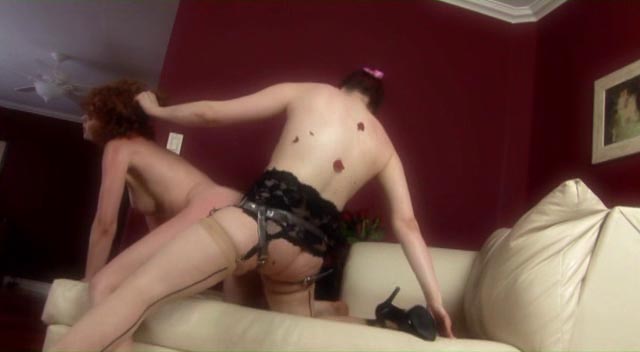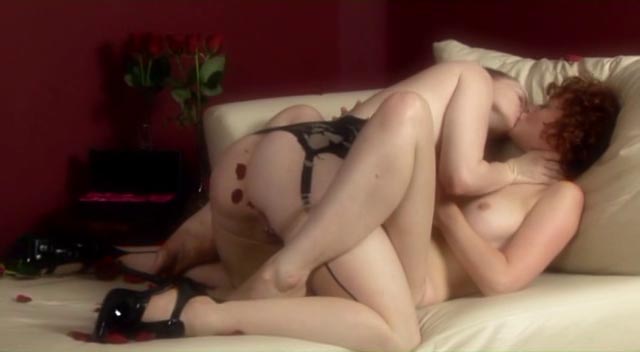 Epiphora: "HOW CAN WE MAKE THIS ROMANTIC?"
Epiphora: dude in corner: "rose petals!!!!"
Saraid: AND MATCHING COLOR WALLS
Saraid: BITCHES LOVE THAT SHIT
Saraid: ROSE PETALS IN ASS CRACK
Epiphora: leather furniture is so annoying
Saraid: squeeeeak
Epiphora: shadows in just the place we want to see
Saraid: camera angles can suck my outlaw. yais, I said it
Epiphora: NO LINGERING ON THE VAG
Saraid: rose petals everywhere being annoying. looking like birthmarks
Saraid: most. boring. spanking. ever.
Epiphora: this is what romance looks like
Saraid: I don't want it if it is
Then there was the highly disappointing scene between Justine and Syd Blakovich. We were really hoping Syd could save this failure of a movie. She didn't.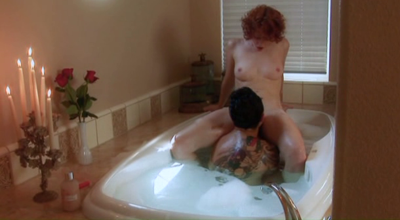 Saraid: what is this music? soft rock for moms?
Epiphora: YES. YES IT IS.
Saraid: oh come on syd, WHY ARE YOU NOT PACKING??!?!?!?!?!?!
Epiphora: syd comes in as a plumber, with TOOLS, and yet she's not packing, and yet they still fuck in a fucking bathtub with candles
Saraid: candles? really?
Epiphora: i light candles EVERY TIME I BATHE
Epiphora: this is becoming almost as disappointing as river rock
Epiphora: in case you forgot, THIS IS ROMANTIC.
Saraid: I'm so fucking bored. I think I'm going to bed soon :/
After all of that hoopla, I had to watch something in which I could see gentials. My choice was It's Big, It's Black, It's Inside Joanna. Fuck yeah, labia!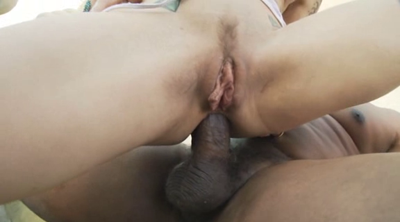 I used my bumpy glass dildo, Spring on my clit, and eventually Talula. There was awesome G-spot clenching, but I came too fast and tried to turn the Spring up at the last moment, to no avail. Made up for it by eating Subway afterward.
August 7th, 2010
Wolf Hudson is a badass, so I knew he'd bring it in this scene from CockyBoys. It was almost what Carnivalesq and I have been looking for in gay male porn — Wolf calls Andrew a slut, and Andrew is a total bottom (in a good way, not a boring way). There was an amusing inflatable dildo that made me cringe, but oh well.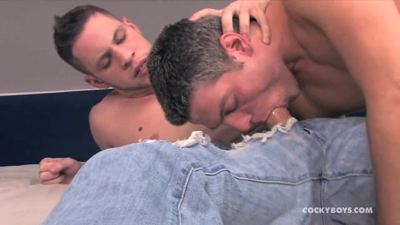 I used my bumpy glass dildo again, and greatly enjoyed it. Glass renaissance!
August 16th, 2010
Slogged through the rest of Justine Joli: Lost with Saraid. The scene with Sasha Grey was disappointing (and they fucked on a grandma bedspread — WHY), and the between-scene montages continued to be vomit-worthy. The only semi-redeeming scene was the one between Justine and Kimberly Kane, and even then, only because Kimberly Kane is incredible — and because she's fed up with Justine's cheating ways, so Justine shuts up more.
When I finally felt turned on enough to stick things into myself, I used Outlaw for the first time. The texture and fullness were awesome, but G-spot stimulation was nowhere in sight. I was sad.
August 18th, 2010
I tried to prepare myself for arousal with my new Sliquid O Gel, but it wore off quickly. I used Siri on my clit, then several dildos. The grand finale was Outlaw, which this time felt downright amazing — thick, and it hit my G-spot. I don't know why it didn't the first time, but I was reminded of why toys must be thoroughly tested before being reviewed. I watched a bit of Fetish Fanatic 4, but it was mostly a bore. Stupid double-ended dildos.
August 30th, 2010
After recovering from a binge on Zuppa Toscana soup, I readied myself for Tristan Taormino's new movie, Rough Sex 2. I watched the first scene a bit aimlessly, since I don't have a food fetish and it involved cake. I sent many inane instant messages to Elodie, such as "she sat in the cake!!!!" and "can you imagine being like, 'pornstars had sex on my countertop'?"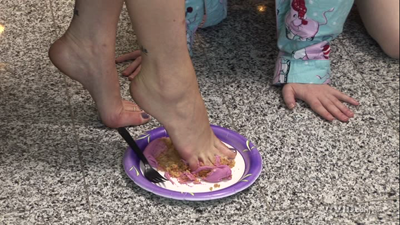 Then there was a lot of me fangirling over James Deen and Bobbi Starr's scene. Direct quote: "THIS. IS. FUCKING. HOT." It was then that I knew I needed the toys. The night ended with me squirting as I pulled Outlaw out of my vagina.