Being a veteran sex toy blogger is a pretty sweet deal sometimes. I get to live to see most of my enemies disappear into the ether; I'm around as technologically-advanced sex toys become commonplace; and I'm still here when long-discontinued favorites are reborn. It's the ciiiiiircle of liiiiiiife.
Today, what's old is new again. Two textured dildos that have been out of production for years, the Whipspider Rubberworks Jellyfish and Tantus Splash, have risen from the dead — and my vagina is throwing a freaking all-night rager. For real. Bring your best La Croix and we can mix it into my wine. I'd forgotten just how much I loved these silly little chunks of silicone. But in trying the modern-day Uberrime Jellyfish 2.0 and Tantus Magma, my memory has been refreshed, and now I find myself wanting to, uh, keep refreshing it. A lot.
Since Whipspider shut down many moons ago, SheVibe has been fielding customer requests for the company's iconic whimsical designs. So they started chatting with Marco of Uberrime about creating some tribute pieces. He hand-carved the molds and slightly adjusted the designs based on reviews. In addition to the Jellyfish 2.0, he crafted a re-imagined version of the Tentacle, now called the Deep Diver. I wasn't interested in that dildo because — unpopular opinion? — I hate the Tentacle. With its swoopy asymmetrical shaft and suckers decorating only one side, it's far too unbalanced for my neurotic vagina. It also actively wants to push itself out of my body. Fine then! I didn't want to use you anyway!
But the Jellyfish was always a gem in my collection. It was one of the earliest dildos to introduce me to the intoxicating combination of texture and G-spot stimulation that would become my winning formula for orgasmic bliss. There was but one caveat:
Many will find this texture far too abrasive. Like, probably 90% of people with vaginas. I find it abrasive most of the time. But once I get really turned on, when my vagina opens up and I drizzle the lube everywhere, the Jellyfish is amazing. I clench around it and the G-spot stimulation from that is SO GOOD that I come too fast.
I'm still coming too quickly*, with both the Jellyfish 2.0 and Magma, because this is a pair of exceptional dildos. As I'm writing this, I am exercising great restraint in not dropping everything to shove them in my body and luxuriate in their unique vagfeels. That says more than any detailed description I could give, don't you think?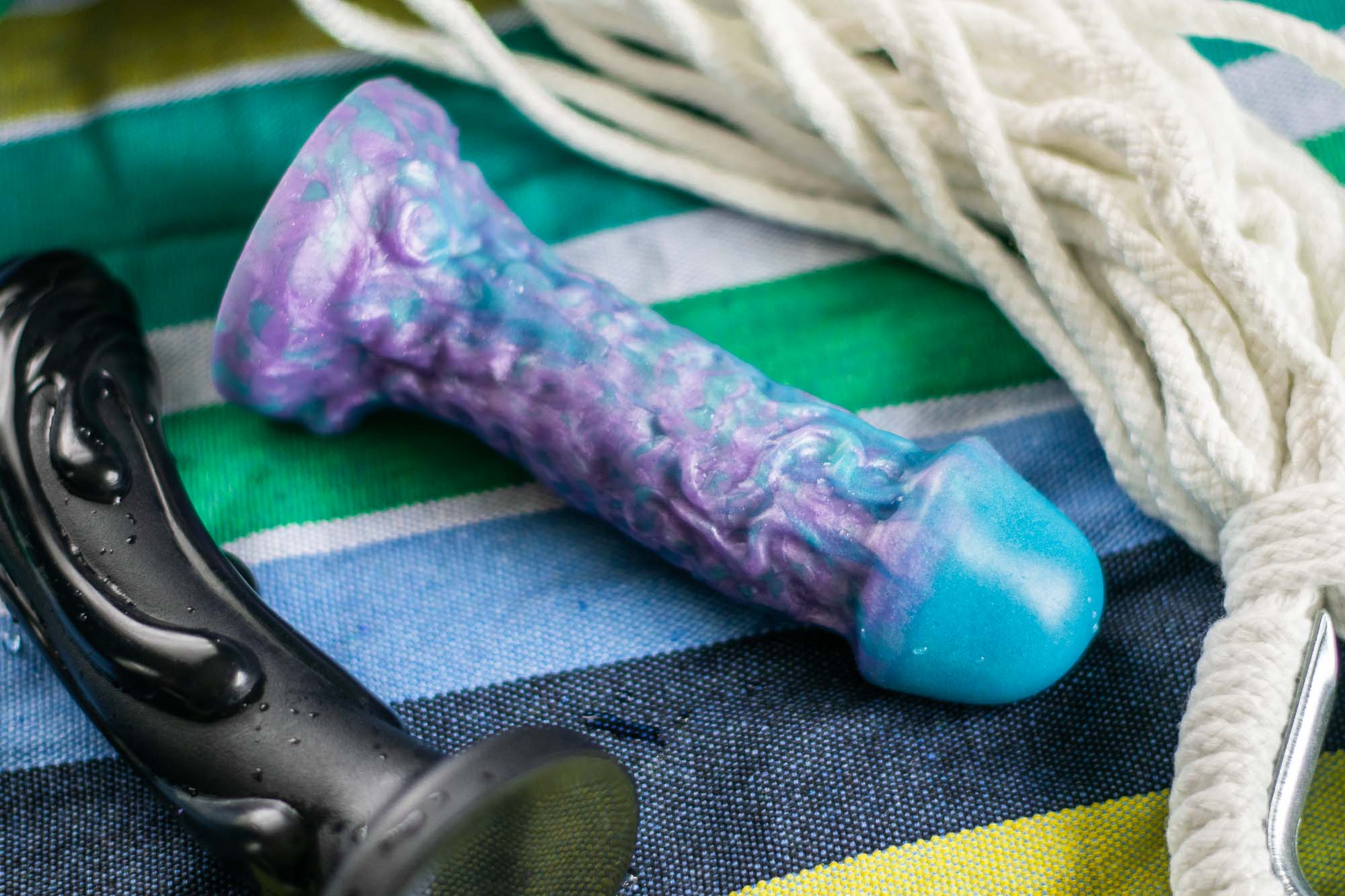 The Jellyfish 2.0 ($77) is a mix of cheerful turquoise and lavender silicone, with a smattering of glitter and a glow-in-the-dark pigment that makes it turn into a fluorescent jellyfish when the lights go out (!!!). It's the same size as the original, but a bit squishier and with a larger, smoother head.
The severity of the texture has been reduced in the Jellyfish 2.0, which is a smart choice — the original was pretty dang scratchy going in and out. The finish is much more buttery now, and the tendrils on the shaft feel more languid and connected, creating a rocky yet soft terrain that delights my vaginal walls. Not only does this make the dildo palatable to a wider audience (like American re-makes of Asian horror movies), it's an improvement over the original (unlike American re-makes of Asian horror movies).
The Jellyfish 2.0 has zero curve, and it doesn't need one. Any way I position it becomes a G-spot extravaganza. It does pop when it passes over my pubic bone, but I don't thrust with it much anyway. I mostly squeeze, letting that bulbous head and satisfying texture work their magic. Oh my god, it's amazing. This is an ideal dildo if you want your G-spot stimulation with a side of Not Trying At All (#me, forever).
The only downside to the Jellyfish 2.0: it's challenging to quickly eject from my vagina in the midst of an orgasm, when I need to squirt. And of course I squirt, because a big head like that activates my G-spot instinctively.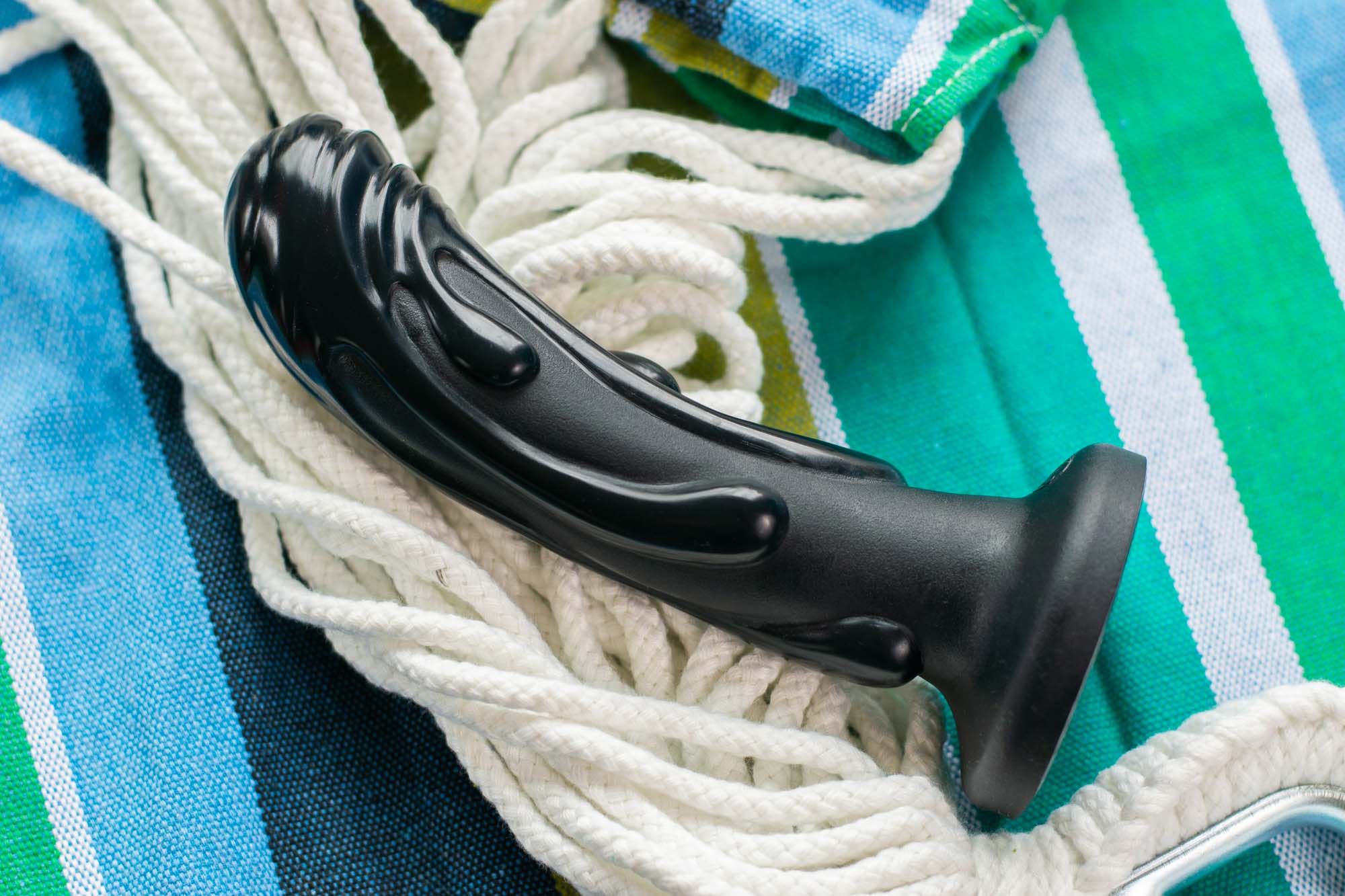 The Tantus Magma also aims to appeal to a wider audience: it's the same exact shape as the original Splash, but very slightly smaller and cast in a softer silicone. It comes in a "mini" size, too. Gone is the pearlescent white and purple gradient; now it's single color only, black or red, which probably helps keep the price down (it's only $35!). Warning: the shade of red is awful — it looks like a fire hydrant coated in dust, not vibrant and eye-catching like the product photos. The black is legit, though, and the contrast between the glossy drips and matte shaft is neat.
Every drip on the Magma makes sense, and I know this because I was involved in early prototype testing for this shape. A few of the drips were shortened, others enlarged, and one on the underside was removed completely. Aside from looking cool, the drips produce satisfying, multi-layered stimulation for the nerve endings in my vagina, and that's especially true of the Splash. In my review of it, I wrote:
This type of texture isn't for everyone; it's intense and sort of strange, but that is why I love it . . . [it] definitely requires a certain… dildo experience level. One that I've reached because my vagina is a boss.
I wouldn't say that about the Magma, because the squishier silicone makes the texture more subdued. It's closer to an all-purpose dildo — an enjoyable one, but with less nuance and precision than its predecessor. I might even describe it as gentle. This is a good thing — if I stop being selfish, anyway, and focus on the fact that not everyone is a texture slut like me.
The Magma feels more entry-level, reminiscent of dildos like the Tantus Goddess that first introduced me to textured insertables, way back in the olden days when George W. Bush was still president. Yep. That's how long I've been sticking things in my holes for the sake of your holes.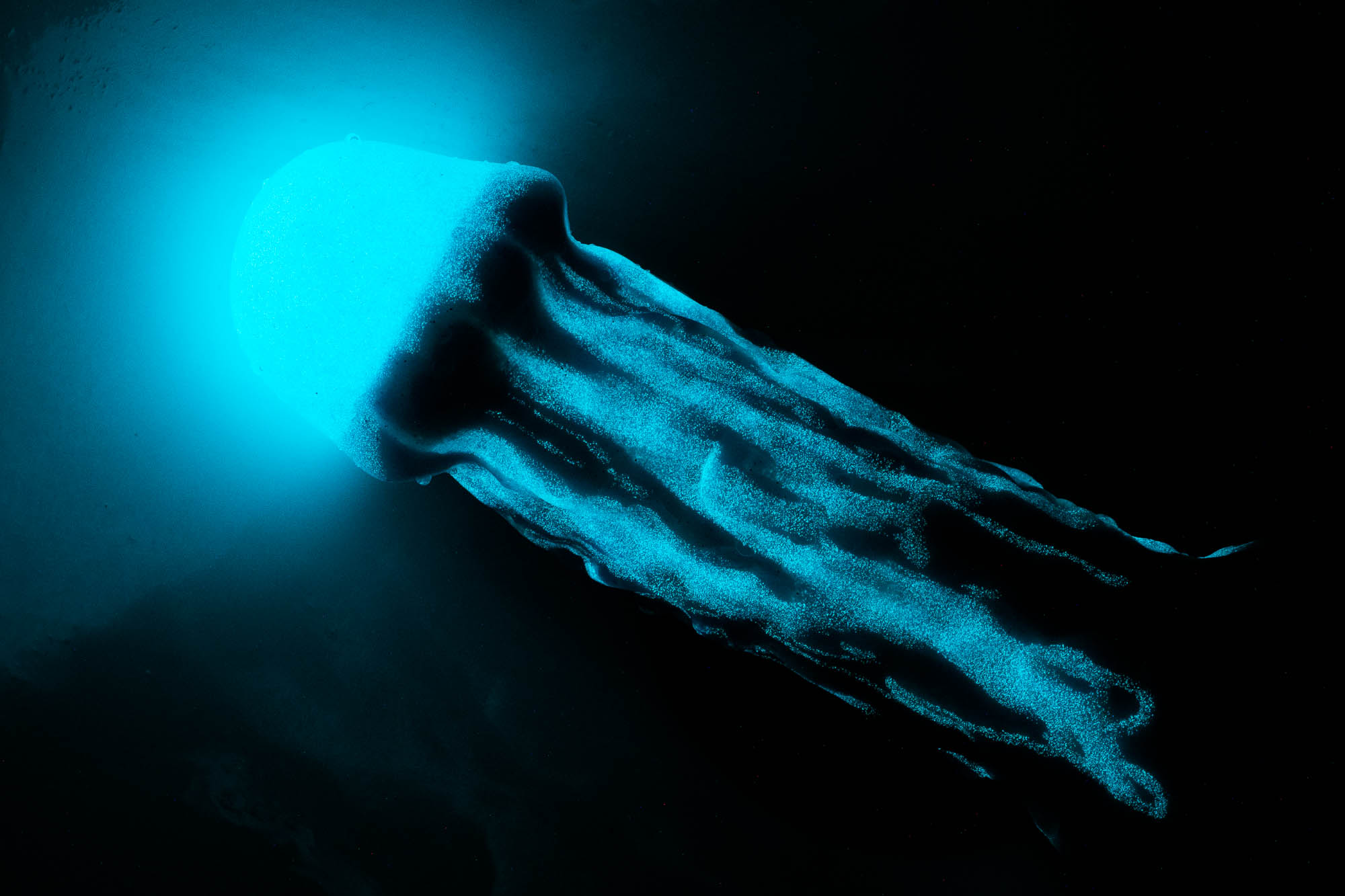 But dildos are timeless, and well-designed dildos like the Magma and Jellyfish 2.0 would shine in any era. These toys have been specifically optimized for pleasure; they aren't just pretty shafts. Especially the effortless and profoundly stimulating Jellyfish 2.0, which is nearly perfect for me — still. My vagina has had so many visitors since I started this gig, but the Jellyfish 2.0 is like an old friend I'm always happy to let in. A friend that makes me come like a motherfucker.
Now, go listen to some other earworm, because I bet you still have "The Circle of Life" in your head and I'm very sorry.
Get the Jellyfish 2.0 exclusively at SheVibe. (Or browse more of my favorites.)
Get the Magma at SheVibe, Spectrum Boutique, or through Tantus directly. (See more of my favorites here.)